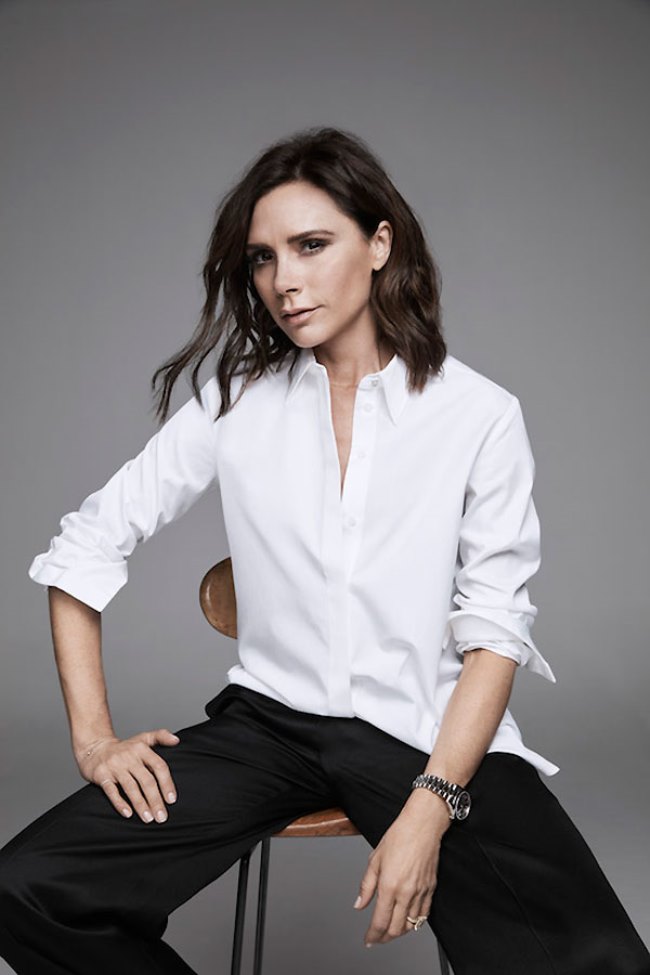 Victoria Beckham for Target collaboration announced
Victoria Beckham fans will be excited to hear about the designer's next collaboration. Target just announced that the British designer is its latest design partner. This news comes just a few weeks after the launch of Beckham's Estee Lauder makeup line.
The Victoria Beckham for Target clothing line features more than 200 items for women and children. For the first time, Beckham designed for kids. Prices range between $6 to $70 with sizes at XS-3X for women and NB-XL for kids. Look out for the collection on April 9th at Target stores and online.
VICTORIA BECKHAM ON HER TARGET COLLABORATION
Victoria Beckham on why she wanted to partner with Target, "For a while now, I have been thinking how great it would be to work on clothes for a customer that either doesn't want to pay or can't pay designer prices. I loved the idea of opening the brand up to a wider audience and being able to share my vision with a broader customer base. So when Target—a company based on accessibility and inclusiveness—proposed a collaboration which combined all of these things, it was an easy decision to make."
She continues, "I have always said that the best way for me to learn about new areas is to work with an expert in that field. In order to do something well, you need to surround yourself with the right people, and the Target team members have been the right people for me. It has been such a pleasure working with their team. What they have provided me with is a really unique opportunity to connect with families across the U.S. I'm so excited for the months ahead, and for everyone to see a collection that I am really proud of."