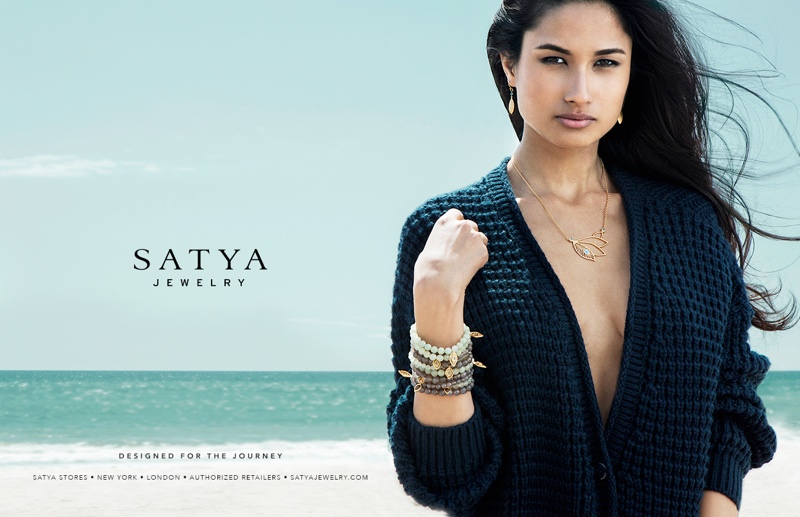 Varsha Thapa enjoys time in the spotlight as the star of Satya Jewelry's new fall 2013 campaign. The fresh-faced beauty is the first Nepalese signed to an international agency.
Photographer Daniel Garriga captured Varsha's striking good looks and Satya Jewelry's new Peacock collection in these simple, seaside advertisements.
Stylist Kelly Brown and hair and makeup artist Sokphalla helped enhance Varsha's natural beauty in these sunny images.