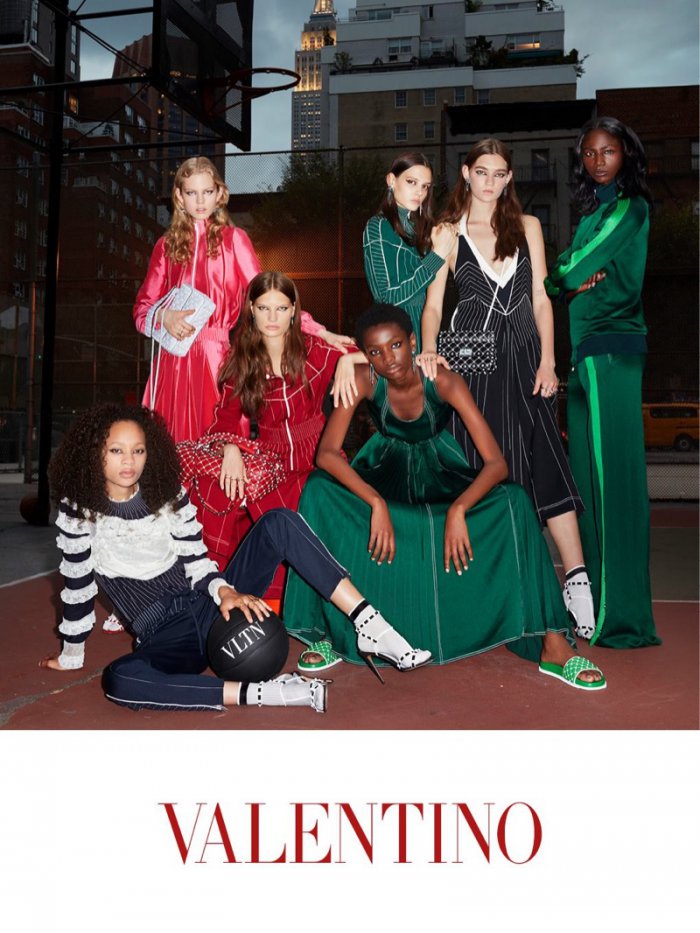 Valentino unveils resort 2018 campaign
Valentino heads to the basketball court for its resort 2018 campaign. Photographed on location at St. Vartan Park in New York City, the images star models Faretta, Jolie Alien, Selena Forrest, Imari Karanja, Ratner, Mag Cysewska as well as track and field athlete Tori Bowie.
Terry Richardson captures the group in resort's athletic inspired looks including reworked track jackets and hooded sweatshirts. This marks a different direction for the Italian fashion house which also unveils a new logo in the advertisements.
————————————————–
VALENTINO RESORT 2018 CAMPAIGN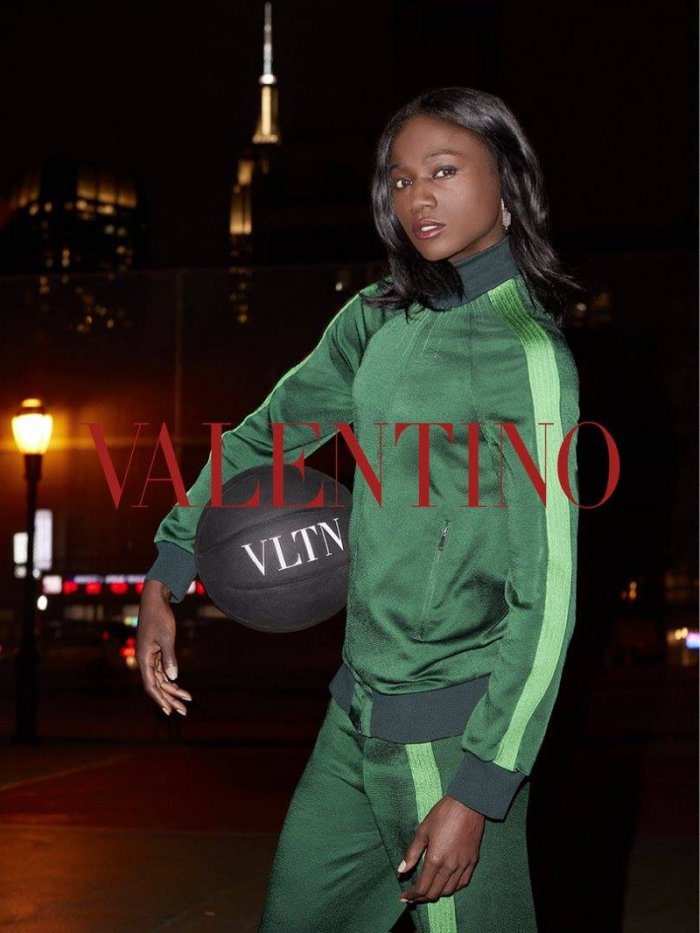 Tori Bowie stars in Valentino's resort 2018 campaign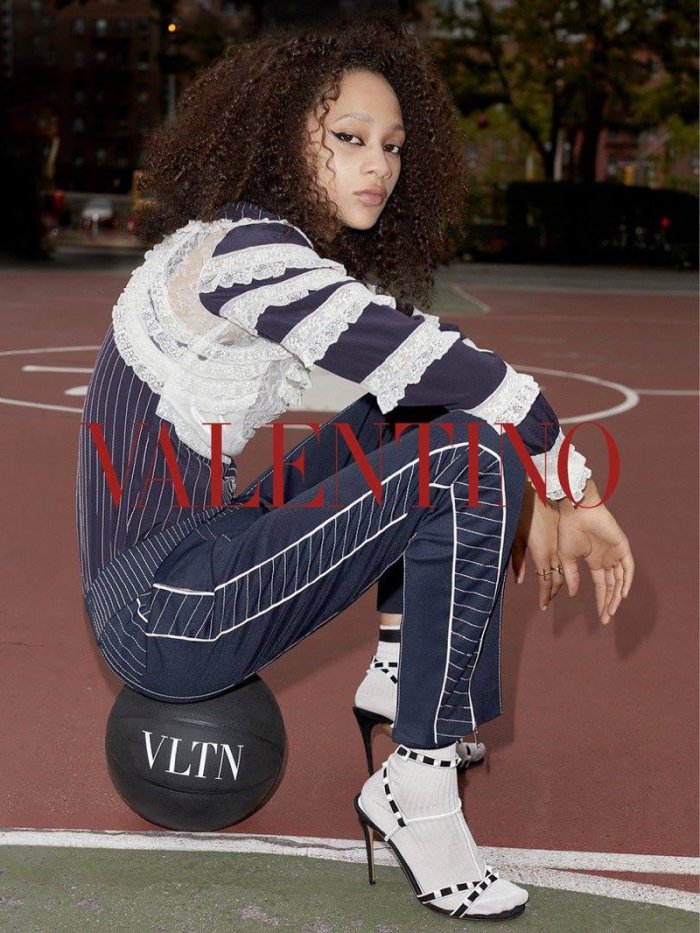 Selena Forrest stars in Valentino's resort 2018 campaign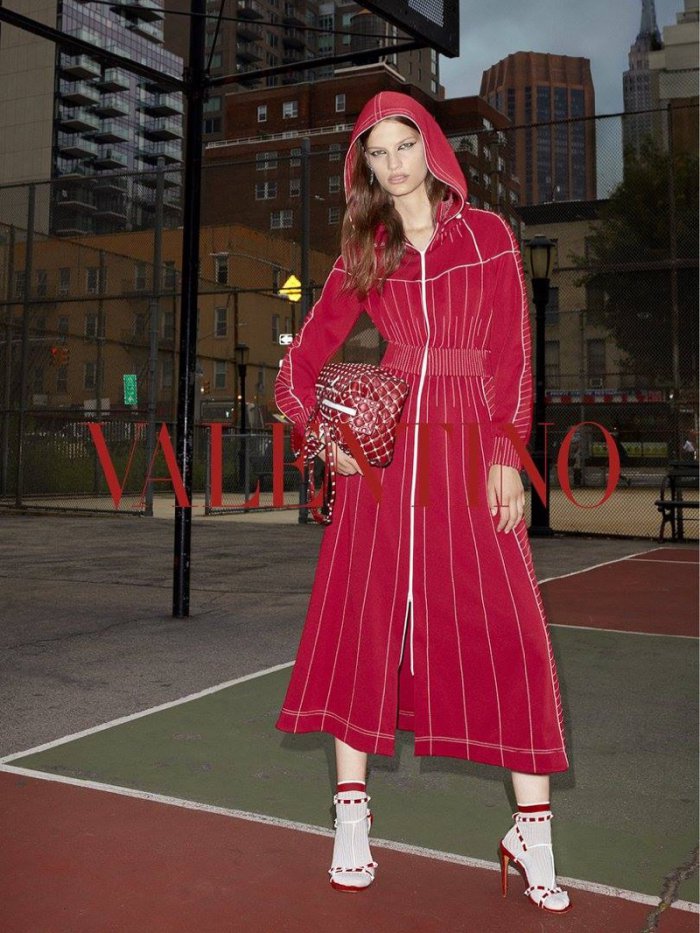 Valentino captures resort 2018 campaign at New York's St. Vartan Park basketball court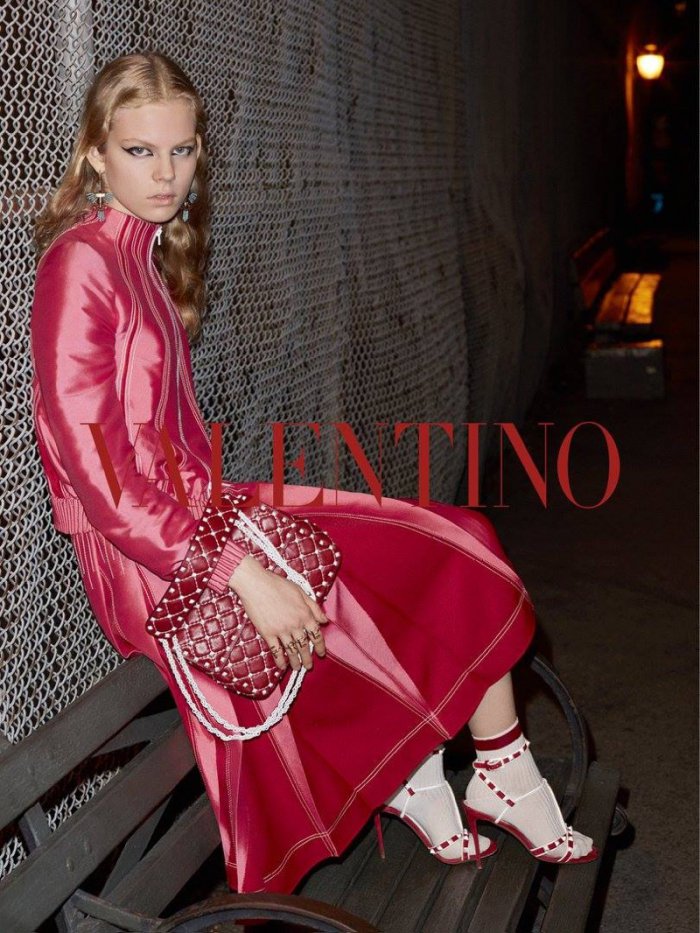 Jolie Alien stars in Valentino's resort 2018 campaign