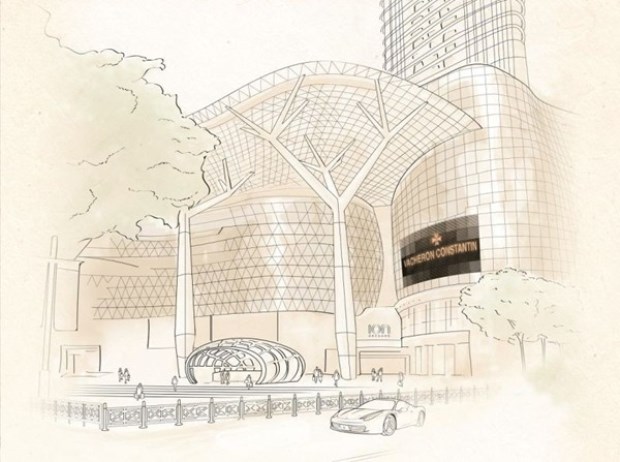 Vacheron Constantin has announced the opening of its new boutique at ION Orchard in Singapore. With a grand opening scheduled for November 7, the boutique boasts more than 2000 square feet of floor space that has been transformed into a sophisticated emporium dedicated to fine watchmaking. It's worth noting that the ION Orchard boutique will present a selection of the Maison's vintage timepieces known as Vacheron Constantin Collectionneurs. Each exclusive piece comes with a certificate of authenticity from the Manufacturer, and will be available for purchase.
Moreover, to commemorate the opening of the new store, Vacheron Constantin will present a special exhibit showcasing striking timepieces throughout the watchmaker's history. The Sound of Time exhibit, located at the ION Atrium on Level 1, will be open to the public from November 8-16.
As a demonstration of Vacheron Constantin's dedication to service, an in-house watchmaker will be present at the new boutique. Not only will this improve the after-sales procedure and waiting times for customers, it will also enable a more personal interaction between the watchmaker and the client.
"Vacheron Constantin is proud to be opening its new boutique in Singapore at ION Orchard. This Boutique, our second in Singapore, will strengthen our position in the market by offering an exceptional experience and the highest level of service for our clients," said Julien Tornare, Managing Director of Vacheron Constantin Asia Pacific.