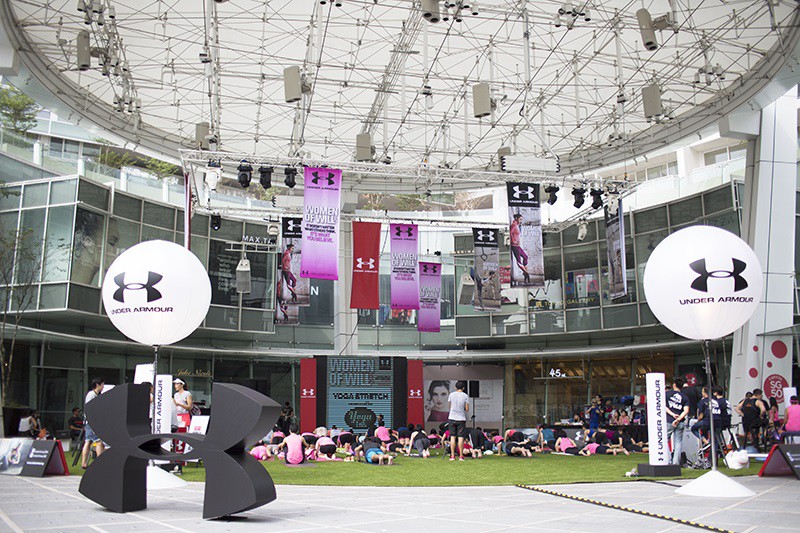 Held at the new Capitol Piazza, Under Armour came to a halt of its month-long WOMEN OF WILL campaign with a public fitness event featuring yoga, high-intensity Pilates, mixed martial arts, functional workouts, spinning and boot camps. Hosted on stage by the TV Hosts Kelly Latimer and Ross Sarpani, the launch was to celebrate the many women who use fitness and exercise to lead a healthy lifestyle.
With the dynamic essence, the weekend was accompanied by a vibrant setting with the compassionate individuals lined up from the Singapore scene – national tennis player Sarah Pang, national basketball player and Mediacorp Artiste Chase Tan, actress and host Elizabeth Lazan and the Breast Cancer Foundation Paddlers in the Pink whom joined in the engagement to champion the cause.
To raise awareness for breast health, 10% of proceeds from the high-performance sportswear brand's Power in Pink apparel series were donated to the Singapore Breast Cancer Foundation (BCF). A 13-hour Under Armour WOMEN OF WILL Workout 2015 was capped with this year's campaign tagline – "It doesn't matter what others think, it's what you believe." Each workout session was offered at $10 and all proceeds will also be contributed to the organization to upkeep BCF.
The impressive public energy was a great contribution and experience for the compassionate partakers to appreciate the healthy lifestyle with nutritious meals such as acai bowls, superfood powers, smoothies and nutritious meals to sustain the long intense day. Exclusively brought to you by partner gyms – Yoga Inc, Breathe Pilates, Innervate CrossFit, Impact MMA, Radiance PhysioFit and 7 Cycle, as well as local health and wellness brands Selva Foods, My Maha, Bounce Smoothie and YOLO
(Photos: Shaun Tay)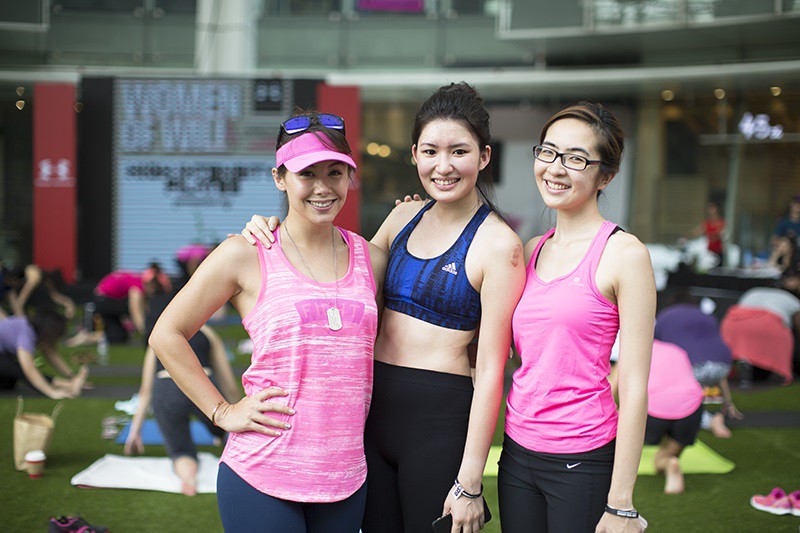 Kelly Latimer, Ashleey Leong, Tan Yi Shiean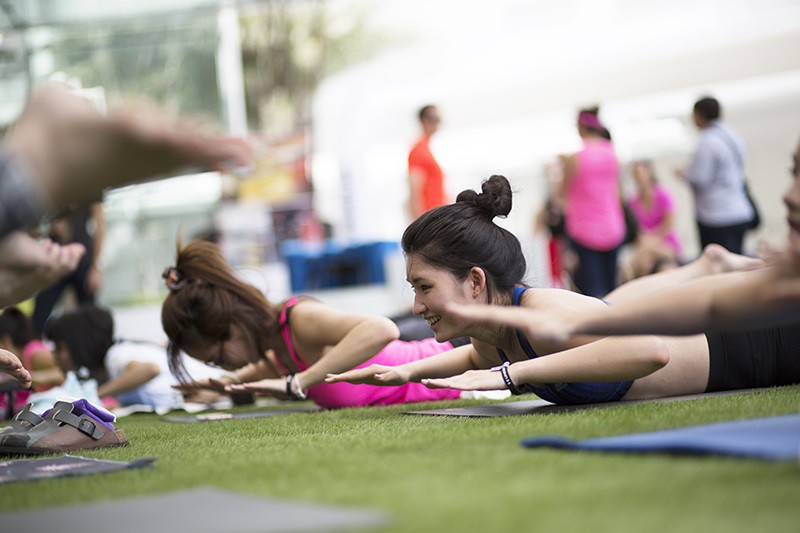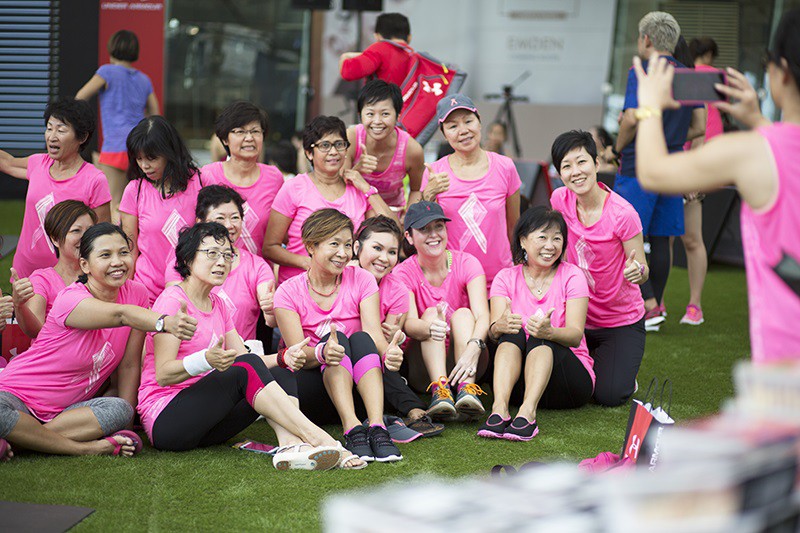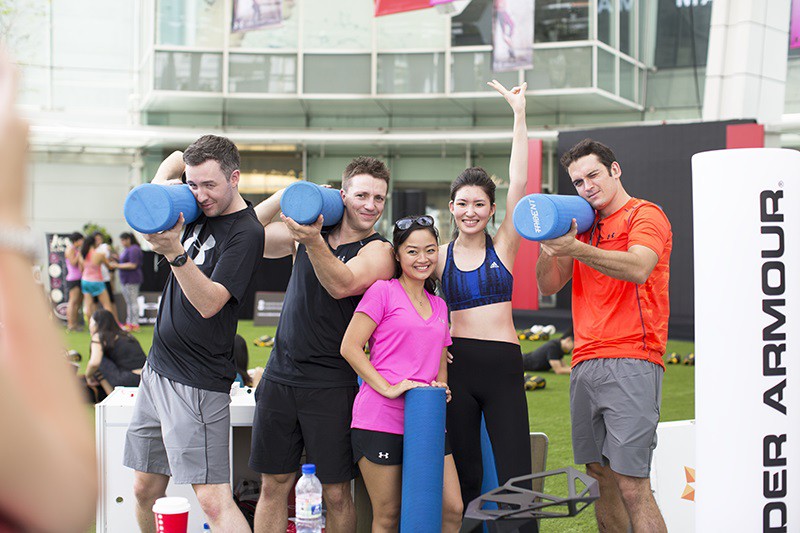 Ashleey Leong, Radiance PhysioFit and 7 Cycle Team