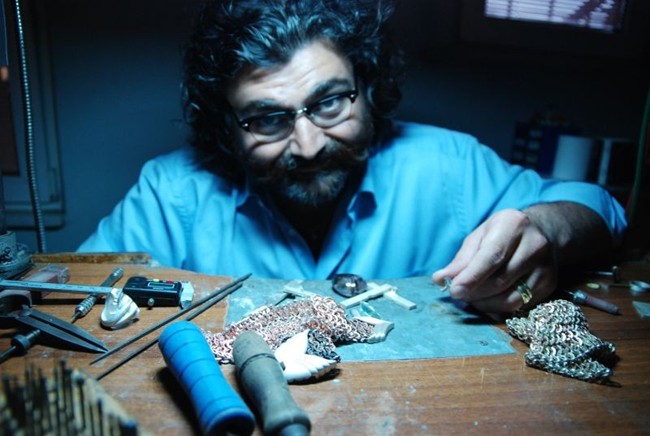 From August 28 to September 20, edit lifestyle will present a mystical Turkish Delight Grand Bazaar shopping installation in Singapore. Taking inspiration from the famous 500-year-old Istanbul market, the pop-up will showcase the very best of traditional and contemporary Turkish design handcrafted by Turkish artisans. It will also present a selection of magnificent jewelry creations from the 'star jeweler' of Turkey, Sevan Biçakçi, who has never shown his work in Asia, available for the first time in Singapore.
Considered the 'star jeweler' of Turkey, Sevan Biçakçi's Byzantine and Ottoman styled jewelry pieces occupy pride of place in the most prestigious jewelry houses and private collections of jewelry connoisseurs across the world. From his studio near Istanbul's Grand Bazaar, Biçakçi turns out one-of-a-kind jewels crafted from high karat gold, sterling silver, rose or antique diamonds, and a host of uniquely cut gemstones. His work is a reflection of the enigma that is Turkey today, an iconic East-West metropolis with a mixed identity, yet everything about it is distinctly exotic and original, and cannot be categorized. Apprenticed from the age of 12 to the much respected Armenian master jeweler, Hovsep Chatak, Biçakçi honed his craft in the heart of Istanbul's Grand Bazaar, taking inspiration from the city's myriad Oriental charms.
The techniques Biçakçi has pioneered, including metal-based painting, engraving, calligraphy, intaglio carving and micro-mosaic setting, capture a reverence to jewelry designed from the soul rather than technology-aided design. Biçakçi is best known for his majestic rings crafted with his signature reverse-intaglio technique, in which monuments, mythological figures, animals, birds and flowers are carved in previous stones with intricate detail. His exquisite pieces have found a celebrated following from the likes of Catherine Zeta Jones, Gwyneth Paltrow, Tory Burch, Mary Kate and Ashley Olsen.