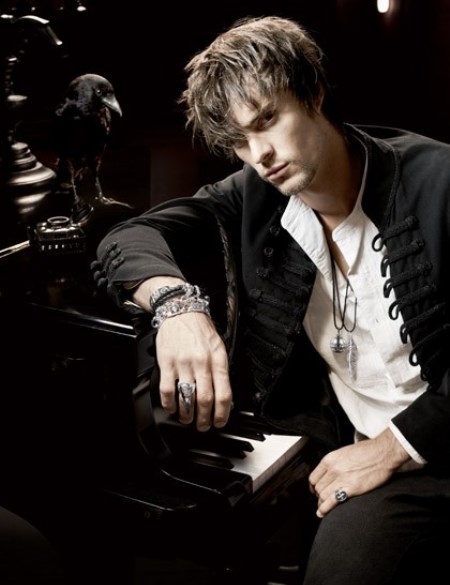 With a name almost synonymous with the silver jewelry market, Bavarian jewelry label Thomas Sabo has a curious knack for spotting fashion trends.
For Autumn/Winter 2009, the brand has released a sprawling collection entitled "Theatre of Love" which covers the entire style spectrum from gothic-romantic to bohemian chic.
The collection is divided into eight different ranges, each with a unique look of its own.
A tribute to macabre American writer Edgar Allan Poe, the black zirconia raven featured prominently in "Rebel at Heart" is a gritty foil to the dainty Sterling silver feathers of "Peaceful Angels".
The collection also resuscitates the Carnelian gem, a warm red jewel frequently used in the 1920s and 1930s. Backed in silver, the checkerboard-cut stones reflect spectacularly in the light.
An onyx version is also available where the moody black tones give the pieces a distinctly gothic look.
Thomas Sabo also reveals a playful side with the "Disco Dog", a range which features a kitschy French bulldog, glittering record players, music cassettes and disco balls.