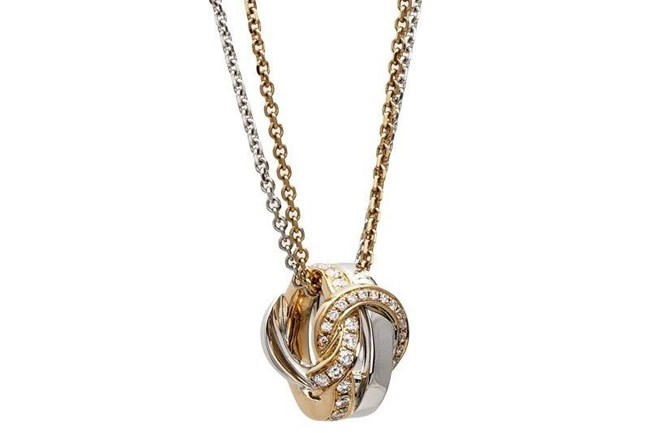 The Knot by Boodles 18K gold and diamond pendant £3,000
British fine jeweler, Boodles, is delighted to introduce 'The Knot', an iconic new collection inspired by the delicate intricacy of a traditional sailor's knot. Crafted in 18K white and rose gold, each piece shimmers with encrusted diamonds, reminiscent of sea spray glistening in the sunlight. This classic collection draws upon the ancient symbolism of 'the knot' as a representation of love, affection and friendship as two independent paths intertwine becoming strengthened in their unity.
Boodles designer Aiyna Singh comments, 'Clean lines wrap and intertwine creating The Knot collection; a nautical and romantic theme representing strong bonds.'
Joining Boodles established and well loved 'Icon collections' such as Blossom, Raindance and Roulette; The Knot offers feminine, stylish and contemporary designs that are bold in their simplicity. Launching in Boodles showrooms from October 2015, The Knot is available in plain white or white and rose gold with diamonds. The collection incorporates a distinctive bangle, ring, pendant and earrings.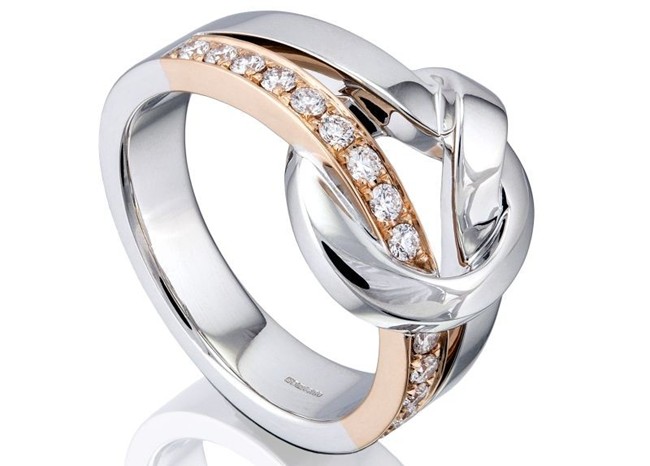 The Knot by Boodles 18K gold and diamond ring, £2,100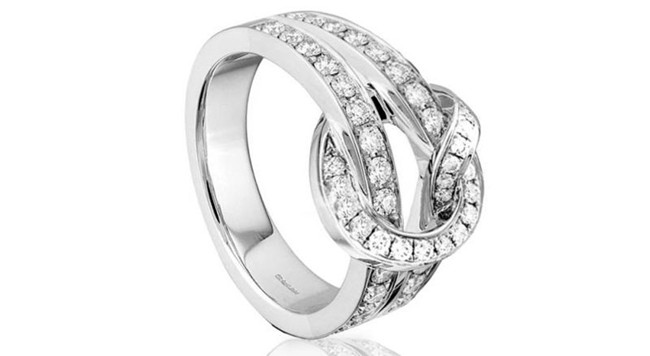 The Knot by Boodles 18K gold and diamond ring, £2,100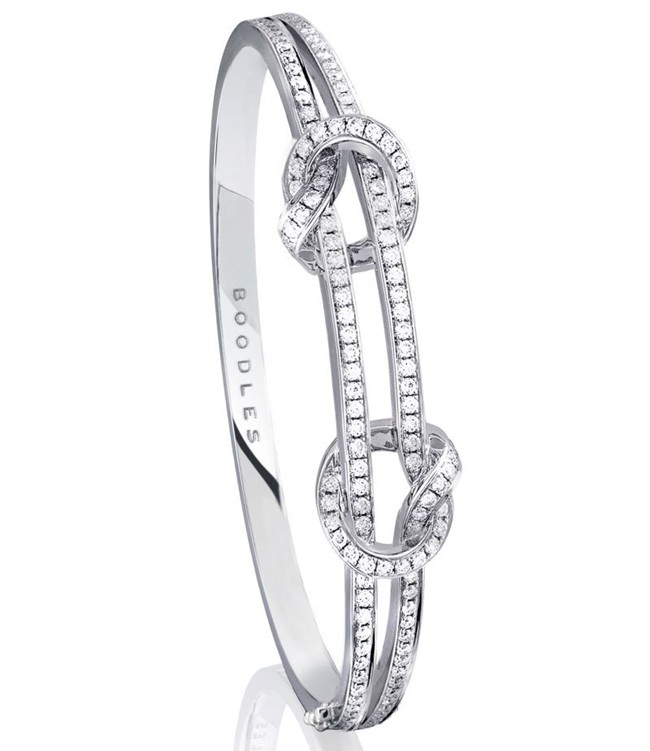 The Knot by Boodles, 18K gold and diamond Bangle from £6,000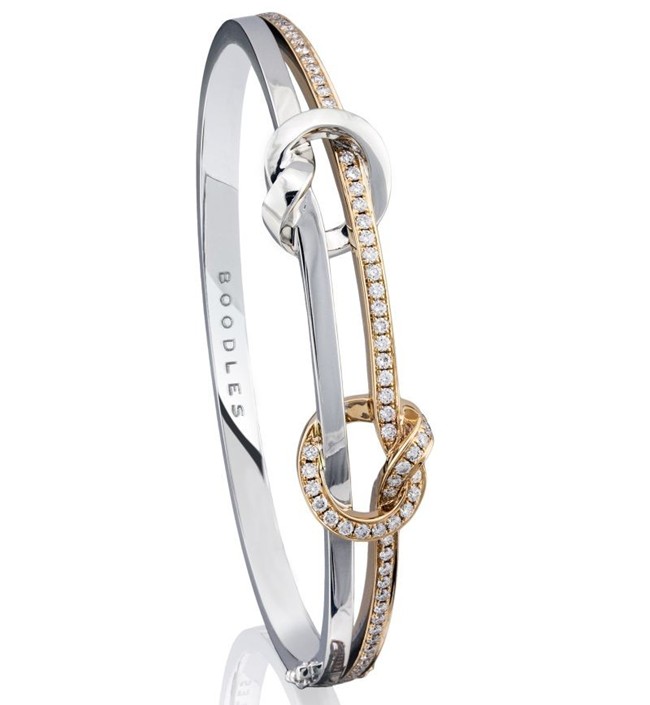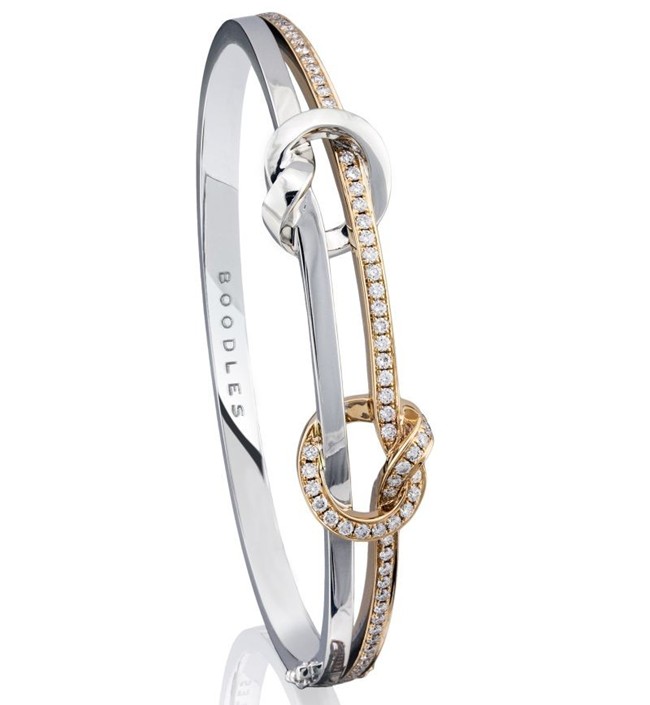 The Knot by Boodles, 18K gold and diamond Bangle from £6,000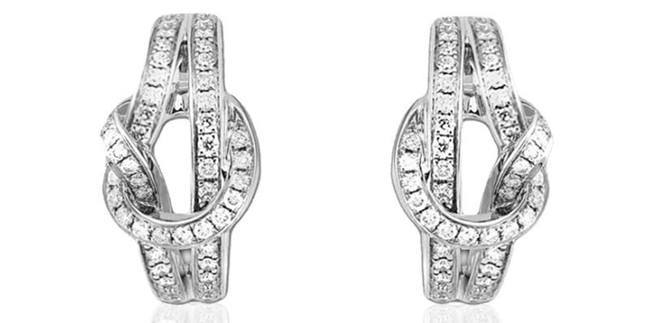 The Knot by Boodles 18K gold and diamond earrings from £1,700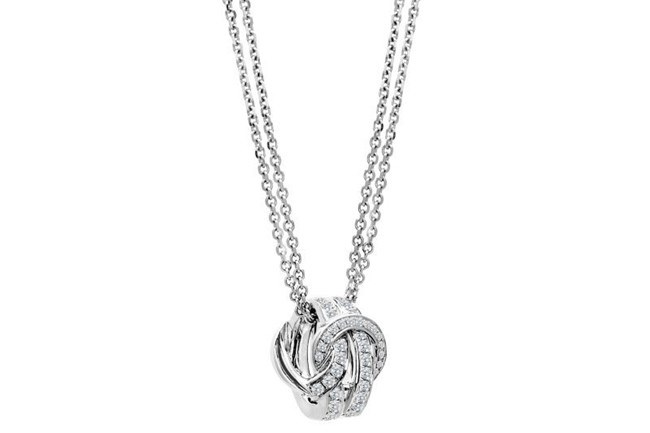 The Knot by Boodles 18K gold and diamond pendant £3,000