Taylor Swift attends the 2016 iHeartRadio Awards wearing a black Saint Laurent jumpsuit with sequin embellishment
Pop superstar Taylor Swift stepped out yesterday to attend the 2016 iHeartRadio Music Awards held in Los Angeles, California on 3 April.
The blonde beauty hit the red carpet in a Saint Laurent by Hedi Slimane jumpsuit and belt decorated all over with sequins. Swift paired the look with platform, open-toed boots and her chic bob haircut.
(Photos: Tinseltown / Shutterstock.com)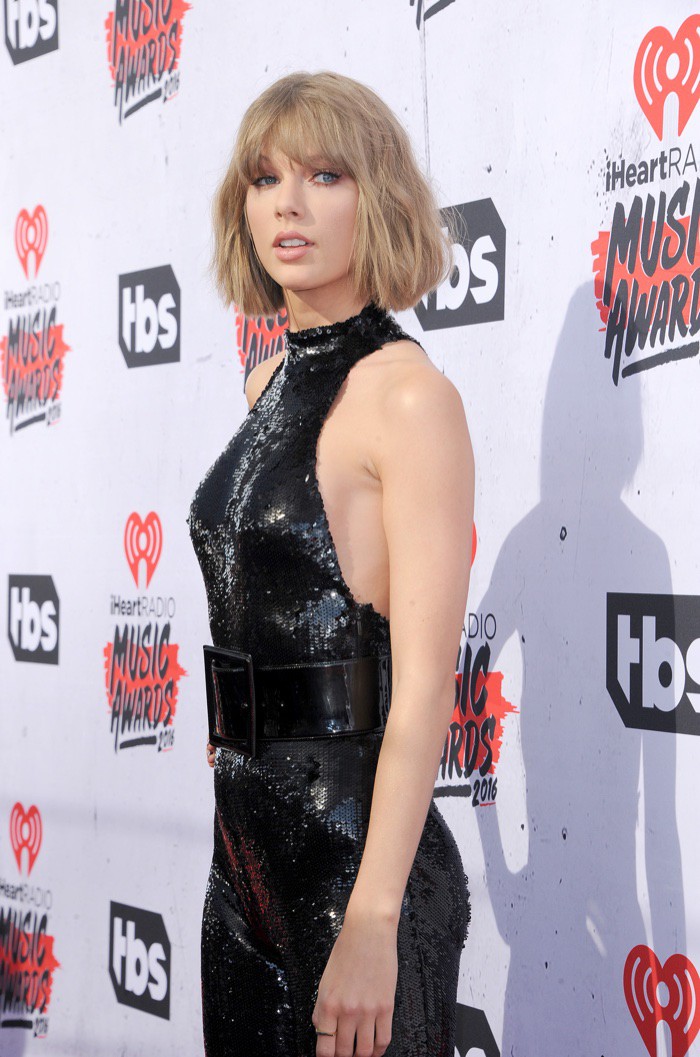 Taylor Swift paired the look with platform, open-toed boots and her chic bob haircut at the 2016 iHeartRadio Music Awards