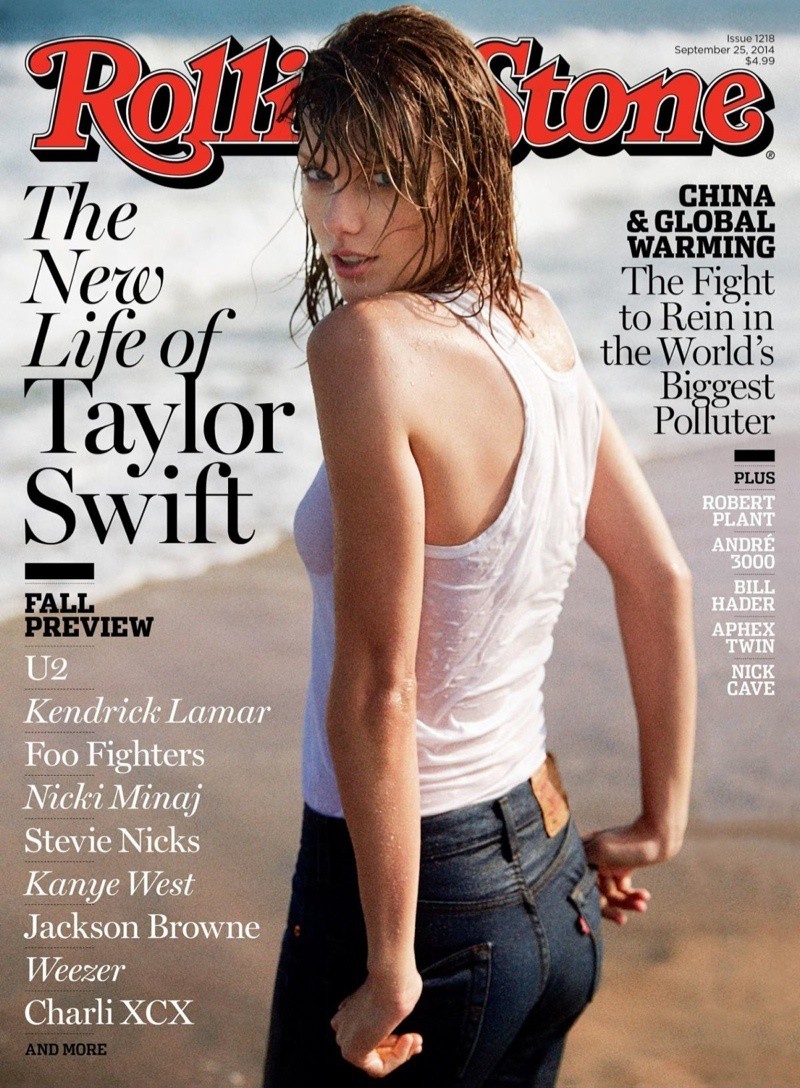 "Shake it Off" singer Taylor Swift poses at the beach with a wet mop of hair for the September 25th cover story from Rolling Stone.
Theo Wenner captures the blonde beauty in a t-shirt and jeans for a casual look. As one of the world's biggest stars, she talks about keeping her life and even music private. She even mentions the possibility of a janitor bugging a room when talking about the "Shake It Off" single before it's release.
Taylor on Keeping Her Clothes On
She says, "There's someone whose entire job it is to figure out things that I don't want the world to see," she says. "They look at your career, they look at what you prioritize, and they try to figure out what would be the most revealing or hurtful. Like, I don't take my clothes off in pictures or anything – I'm very private about that. So it scares me how valuable it would be to get a video of me changing. It's sad to have to look for cameras in dressing rooms and bathrooms. I don't walk around naked with my windows open, because there's a value on that." Read the full article on RollingStone.com.