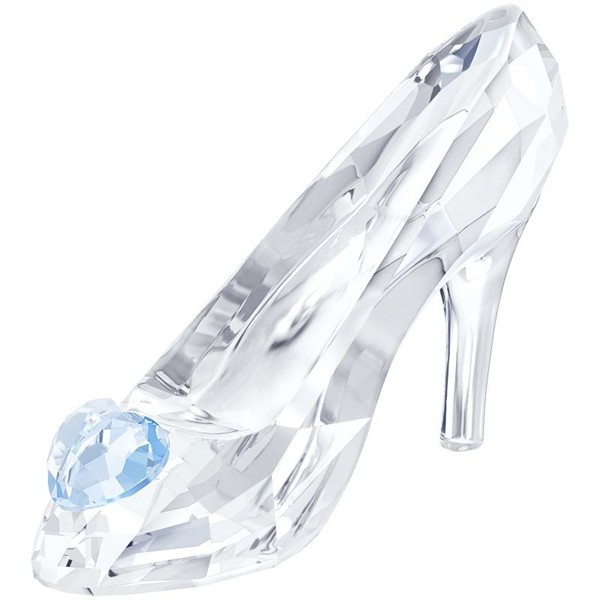 Swarovski crystals have played a supporting role in some of Hollywood's most memorable cinematic moments ever since the emergence of the silver screen, illuminating its most iconic stars and adding sparkling glamour to show-stopping jewels, costumes, props and sets. 2015 is set to be no exception, with the release of 'Cinderella', Disney's new live action film adaptation of the classic fairy tale which has been infused with shimmering magic by the crystal house. Swarovski has also created a romantic collection of fashion jewelry, accessories and figurines which pay tribute to Disney's most iconic Princess.
This feminine capsule collection features motifs inspired by nature such as flowers and butterflies in delicate crystal shades ranging from Vintage Rose to Amethyst. The range includes crystal pave and stackable pieces which are perfect for every day. Alongside these fashion accessories inspired by the film, Swarovski has created a sparkling crystal Cinderella figurine which exemplifies the company's distinctive craftsmanship and attention to detail, as well as two versions of Cinderella's iconic slipper: a collector's limited edition individually numbered 1/400, and a smaller version of the slipper – both fully faceted and featuring a graceful silver butterfly accent.
Swarovski teamed up with the Academy Award winning costume designer Sandy Powell to add sparkle to the film, providing 1.7 million finely cut Swarovski crystals to adorn costumes, jewelry, hair and makeup. A long-time Swarovski collaborator, Powell also designed Cinderella's iconic slippers, which play such a pivotal role in the plot. The slippers are hewn from solid crystal and feature 221 light-reflecting facets. In addition to these unique creations, Swarovski opened its archives to provide over 150 tiaras and jewelry pieces to light up the famous ball scene in the film.
"For me, Swarovski crystals are a key creative ingredient to add light, depth and color and to my costumes. 'Cinderella' is perhaps the ultimate romantic fairy tale, and working with Swarovski has added a new level of enchantment, illuminating the characters and bringing them to life in a magical way." commented Sandy Powell.