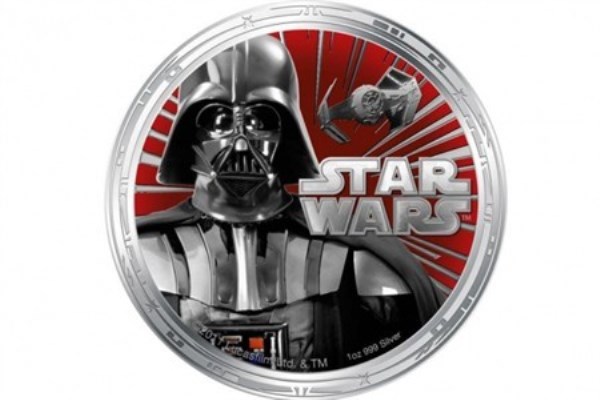 The tiny Pacific isle of Niue now owns the distinction of having the coolest currency ever – the Niuean government plans to mint legitimate, Star Wars-emblazoned coins for use among its 2,000 or so residents.
The legal tender, embossed with iconic characters from the Star Wars pantheon the likes of Luke Skywalker, Darth Vader, Yoda and Princess Leia, will come in full colour, printed silver sets of NZ$2.
Themed sets will include a Darth Vadar coin box rigged with the character's ominous, deep-breathing sound, and a Millennium Falcon box set that will blare out the noise of jets taking off when opened.
While Niuean citizens will technically be able to buy their daily groceries using these coins, it's unlikely that "anyone is going to buy ice-cream with that", said New Zealand Mint Vice President of USA Operations, Chris Kirkness. "You wouldn't want to go and spend them because they're only worth $2 but the value is much more than that."
A specially packaged collection of four coins costs NZ$469 (US$395) while silver-plated $1 coins cost NZ$23.50 (US$20) each. Only 7,500 copies of each coin will be made, with the first sets to be made available in November – just in time for a spot of Christmas shopping for your Star Wars-obsessed buddy.
(Source: BBC)