Stephan Ritzmann and Dr Lee Keen Whye
Premier timepiece specialist Sincere Watch recently inaugurated a new Patek Philippe 'shop-in-shop' at the Sincere Haute Horlogerie boutique, located at the posh Shopping Gallery at the Hilton. To commemorate the opening, Sincere hosted an intimate appreciation dinner, during which the limited edition Tiger Marquetry collection was showcased for a group of esteemed clients.
The highlight of the night was the presentation of the Tiger Marquetry, a limited edition set of four Calatrava wristwatches with marquetry dials deftly depicting the eponymous beast in various imposing poses.
Cementing the Shopping Gallery at the Hilton's fast-rising reputation as a vibrant retail hub for luxury watch collectors in Singapore, the opening of the Patek Philippe 'shop-in-shop' adds another jewel in the crown of world-class watch brands and collections offered by Sincere Haute Horlogerie.
Commenting on the new store concept, Stephan Ritzmann, Group Chief Executive Officer of Sincere Watch Limited, said at the cocktail dinner: "With this new Patek Philippe 'shop-in-shop', Sincere is even more committed to offer the best to watch enthusiasts here at Sincere Haute Horlogerie and we hope to continue to provide The Shopping Gallery with the most exclusive pieces in watch-making."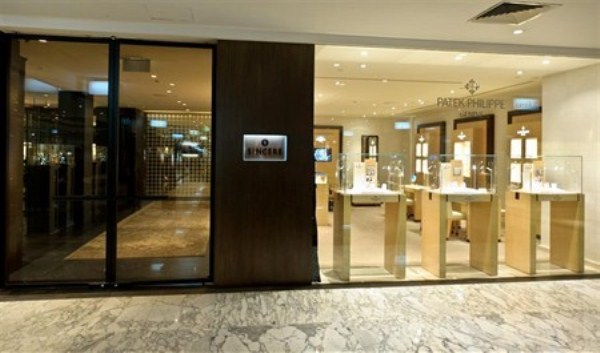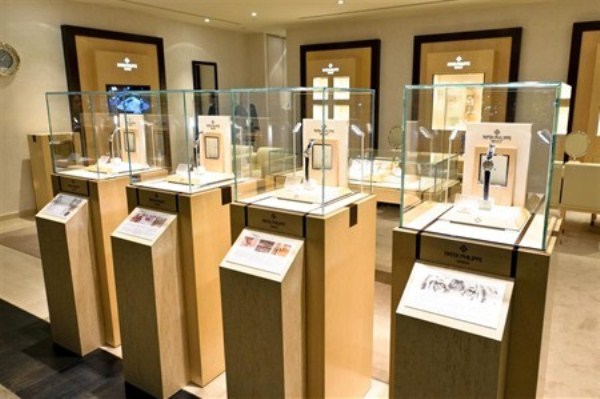 Below: The limited edition set of four Tiger Marquetry timepieces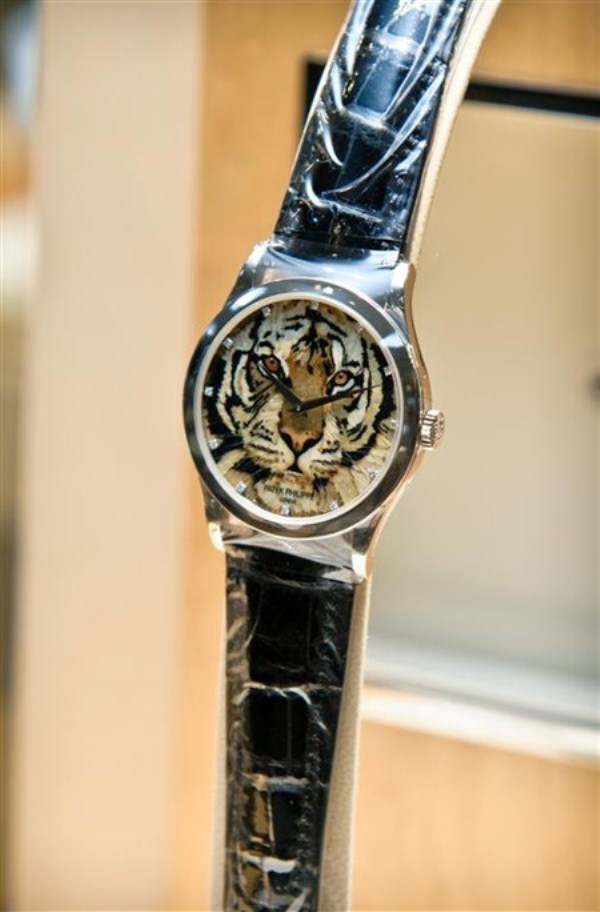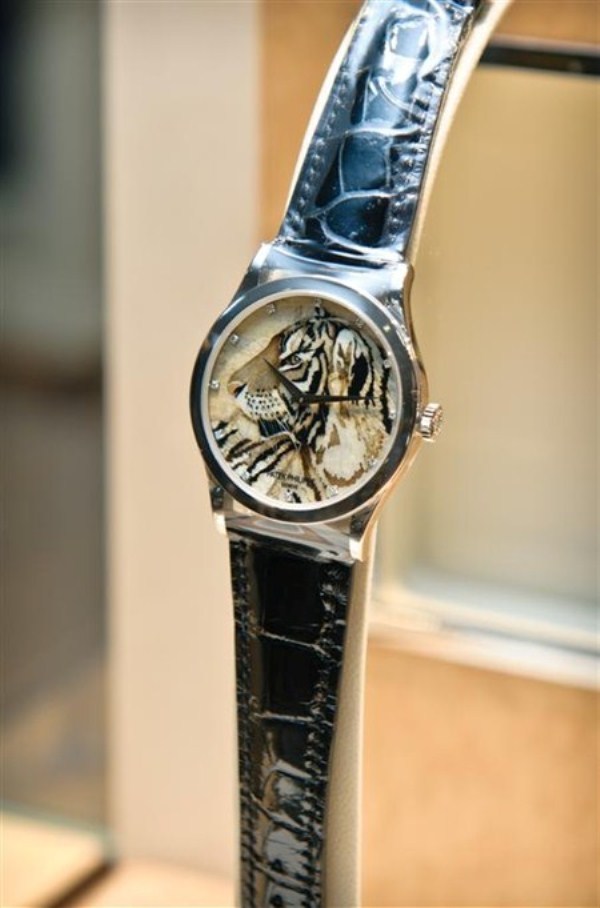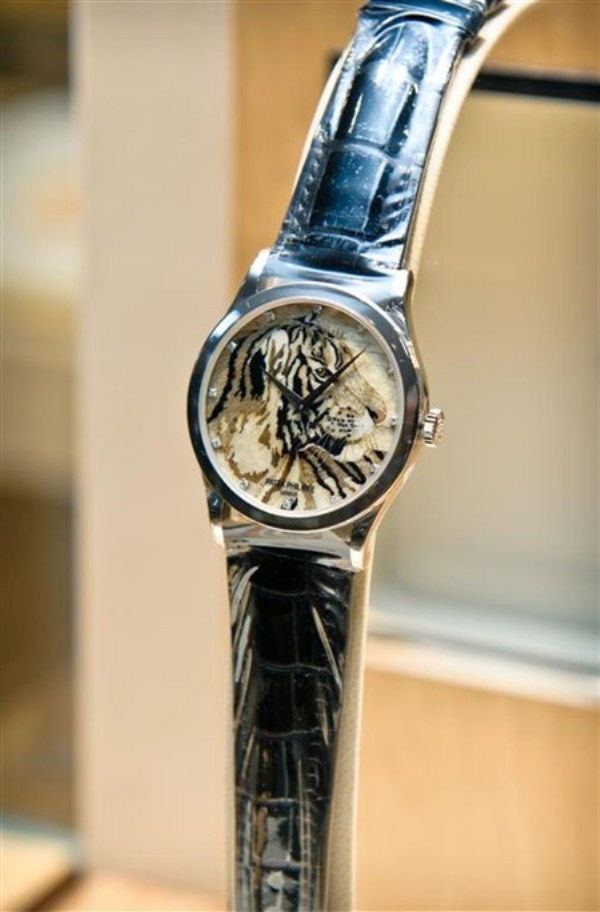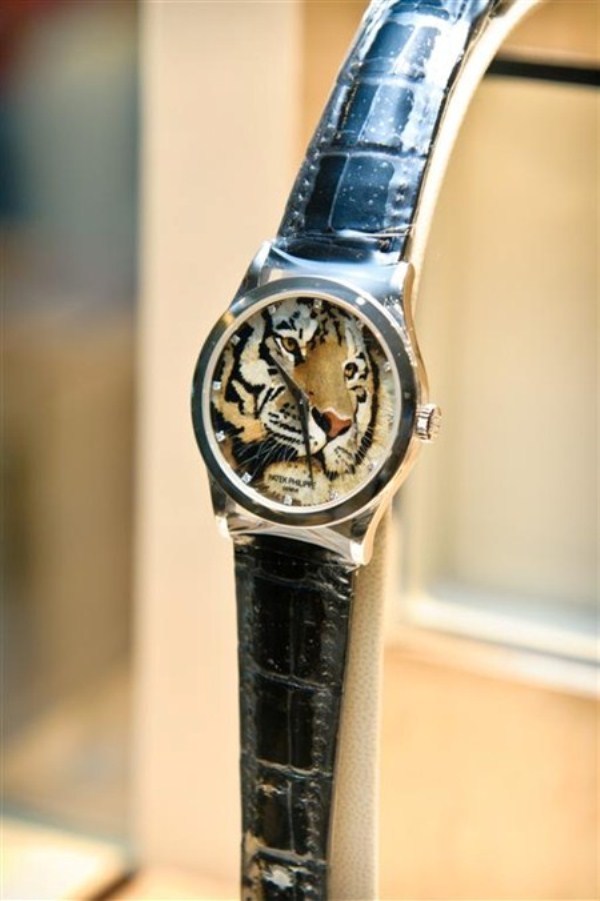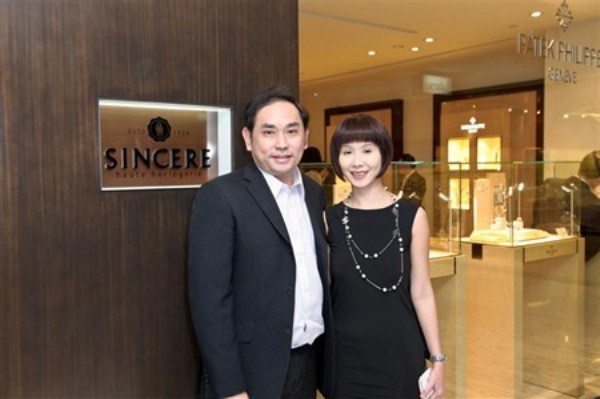 Mr and Mrs Winston Yeoh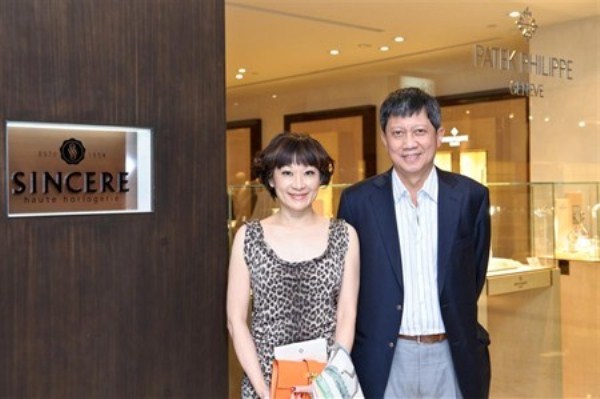 Mr and Mrs Chan Yew Wah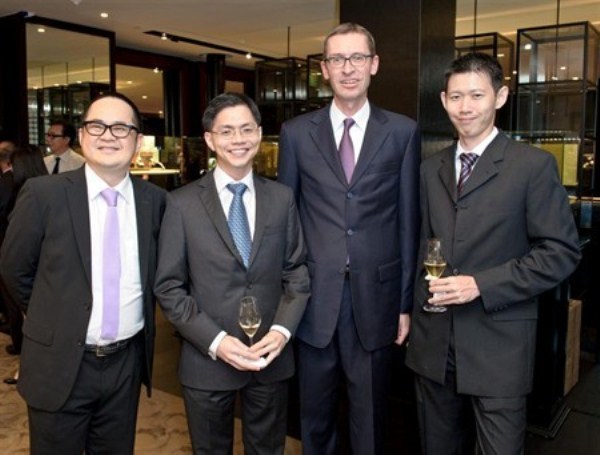 Ong Ban, Melvin Lim, Stephan Ritzmann, Liu Ee Min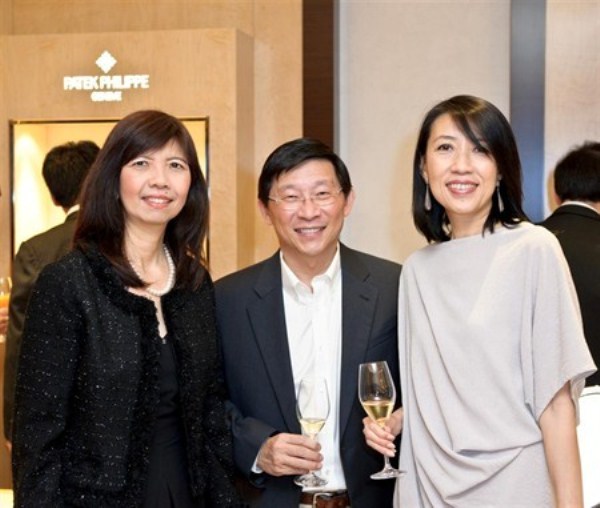 Patricia Yeo, Dr and Mrs Chia Tai Tee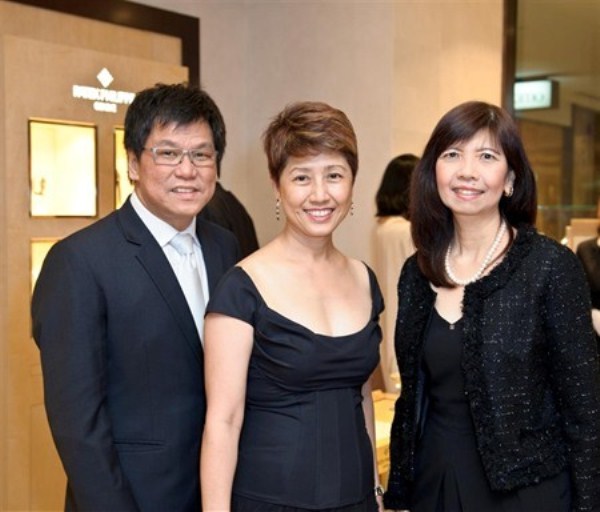 Roland Tay, Dr Anna Wong, Patricia Yeo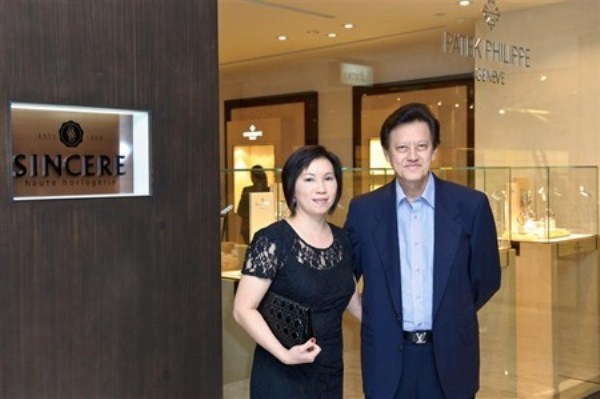 Mr and Mrs Roger Goh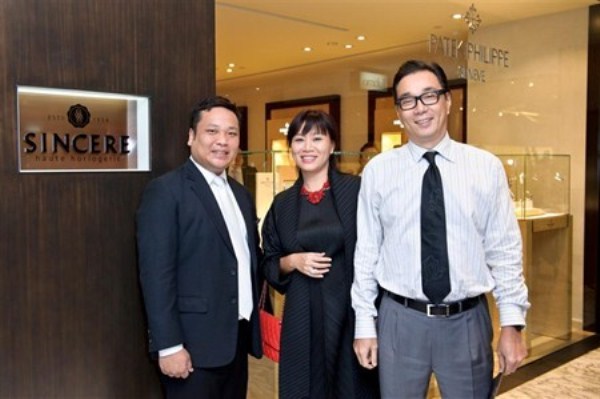 Melvyn Ho, Judy Khaw, Paul Nah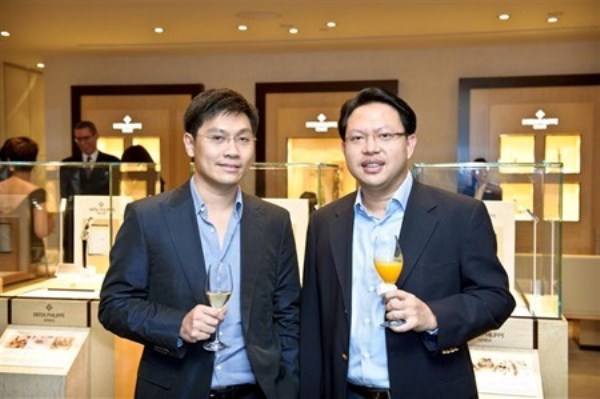 Harry Soh and Didi Kurniawan