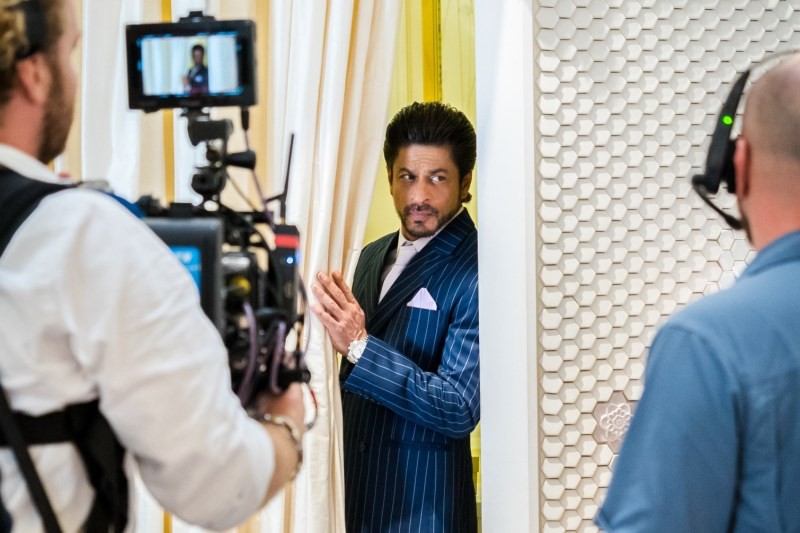 Dubai's Department of Tourism and Commerce Marketing (DTCM) has partnered up with renowned "King of Bollywood", actor Shah Rukh Khan for a short film titled #BeMyGuest. The partnership is for a year.
According to a press release giving by the tourism organisation, the film is part of a series of upcoming initiatives with Bollywood which emphasises on nurturing the connection that Dubai has with India. The spot shows Khan strolling through the streets of Dubai, surprising fans in a sky diving trip, running along a beach and playing beach volleyball. He also shops in a luxury mall much to the excitement of shoppers and even poses as a waiter in a fine dining restaurant.
Since its launch on its YouTube channel, the video has garnered over 5.4 million views and over 27k likes at the time of writing.
In a press statement, Issam Kazim, CEO, Dubai Corporation for Tourism and Commerce Marketing (DCTCM), said that the entity aims to host 20 million visitors per year by 2020, with a major emphasis on the Indian market.
"Shah Rukh Khan truly represents the beautiful relationship that Dubai and India share. Our continuous dialogue and strong history with India supports projects like these that celebrate and strengthen this union," he added.