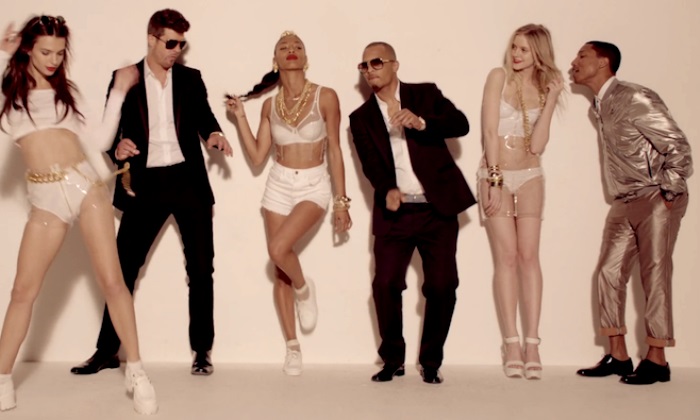 Complete with "hey hey heys" and a cowbell that ensures that even the most resistant listeners will notice the beat, Blurred Lines is music you dance to. The lyrics are the source of most of the trouble.
(Photo via Screenshot YouTube)
Robin Thicke melds a driving beat, choppy funk guitar with all the edges planed down smooth, flicks of slap bass, stair-step horns, and waves of backing vocals enveloping the lead.
The video contains three bare breasted models, Emily Ratajkowski, Elle Evans, and Jessi M'Bengue, prancing around while Thicke, the producer Pharrell, and the rapper T.I. frolic. The men are dressed in black formal wear that stands out next to the bare skin and white underwear worn by the women. Pharrell, ever dapper, also sports a straw hat.