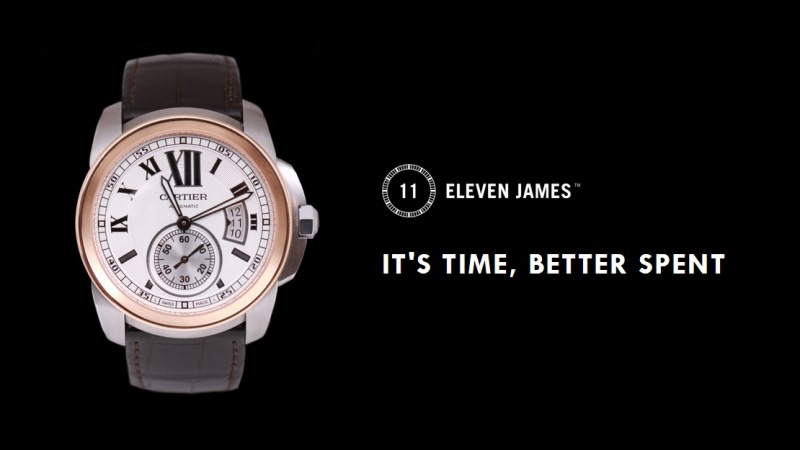 Why should the ladies have all the fun? Like Le Tote and Rent The Runway, a new start-up, Eleven James, is offering something men may find alluring: the opportunity to wear a cool new watch every few months for a monthly fee.
Founded by Randy Brandoff, former CMO of NetJets and Marquis Jet, the company isn't positioning itself as a rental service per se.
The concierge service costs $249 a month to wear three "cheaper" watches worth around $10,000 per year ($449 for six) and $459 a month for a Connoisseur Collection selection of higher end brands. The "Virtuoso" tier gets you three crazy expensive pieces for $899 or six for $1,599 a month.
You wear them around, flashing your bling hither and yon, and then return the watches for cleaning and they're sent to another member.
To be clear, if $10,000 for a "low-end" watch sounds ludicrous, you're probably not the target audience.
(Source: TechCrunch)