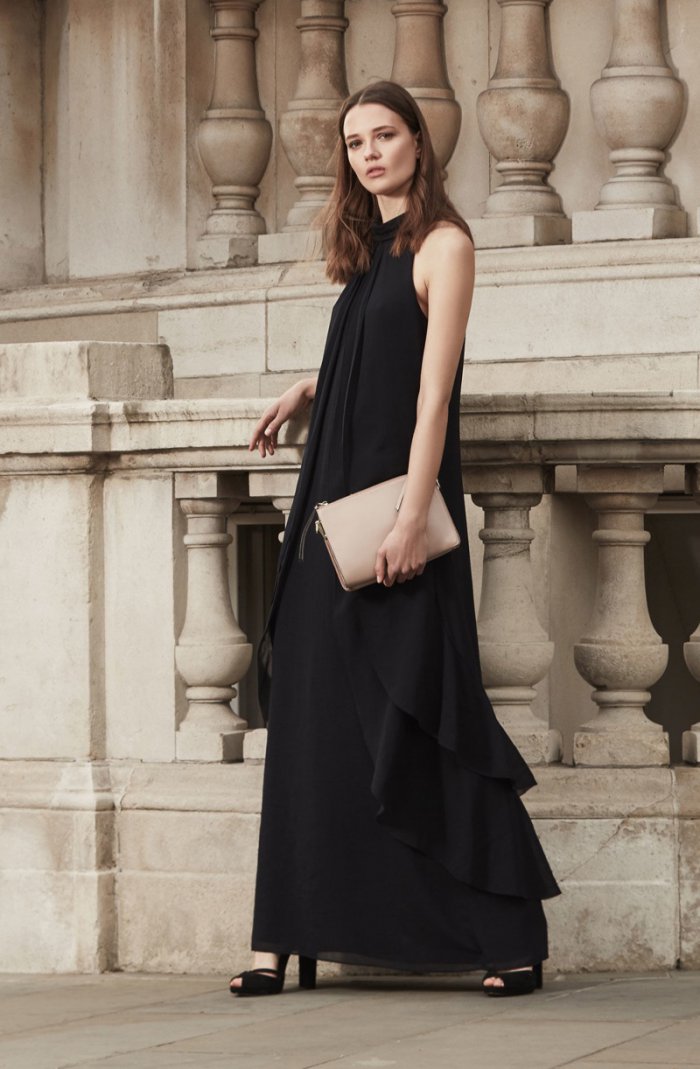 REISS Delani Ruffle-Detail Maxi Dress $370, Elvi Block-Heel Platform Shoes $285 and Arnott Leather Cross-Body Bag $425
A dreamy maxi dress featuring cascading ruffles makes for the perfect summer silhouette.
British fashion brand REISS offers up inspiration for those summer special occasions with its latest lookbook. Perfect for the warm weather, the fashion shoot includes dreamy maxi dresses, fitted blazers and cute minidresses.
Paired with cross-body bags, platform heels and flat sandals, these ensembles will stand out at any event. Discover some of our favorite looks below, and see more at REISS.com.
————————————————————————————————
REISS SPECIAL OCCASION LOOKS SUMMER 2017 COLLECTION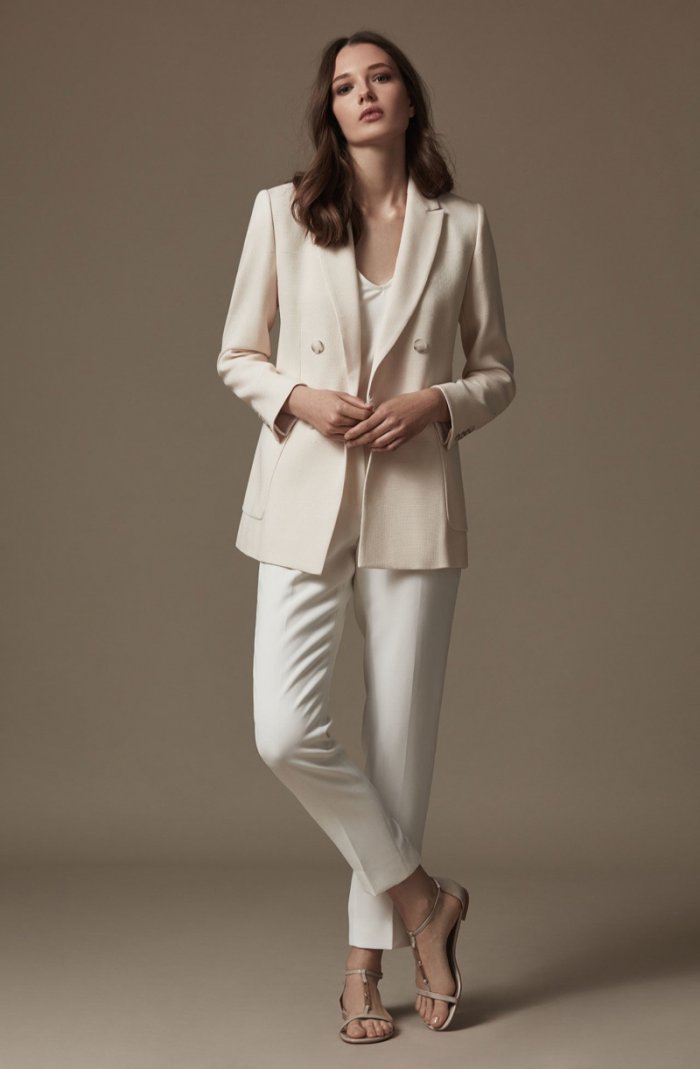 REISS Lille Double-Breasted Blazer $475, Ona V-Neck Tank Top $60, Rox Trouser $240 and Brigitte Metal-Detail Flat Sandals $240
Embrace lightweight suiting with a double-breasted blazer and slim-fit trousers.
REISS Mills Leather-Detail Blazer $520, Eve Layered Cami $180, Ray Wide-Leg Trousers $265 and Aris Metal-Detail Sandals $295
Get ready to embrace a blazer look with a casual cami and wide-leg trousers underneath.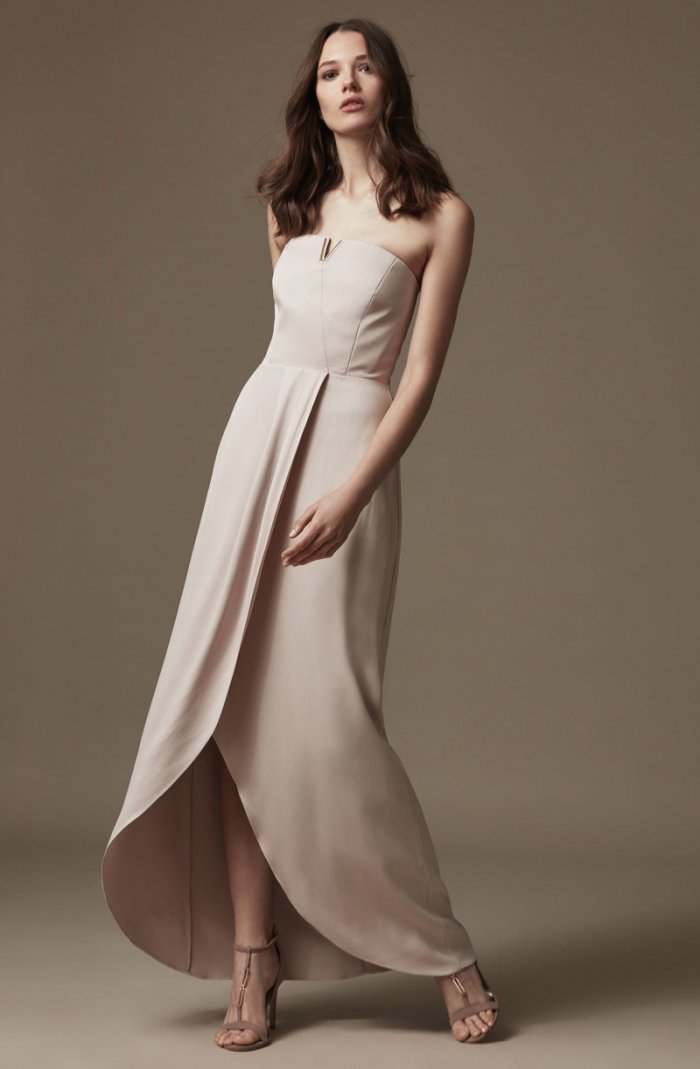 REISS Zosia Strapless Wrap-Front Maxi Dress $425 and Aris Metal-Detail Sandals $295
A strapless maxi dress makes for a statement-making entrance to any event.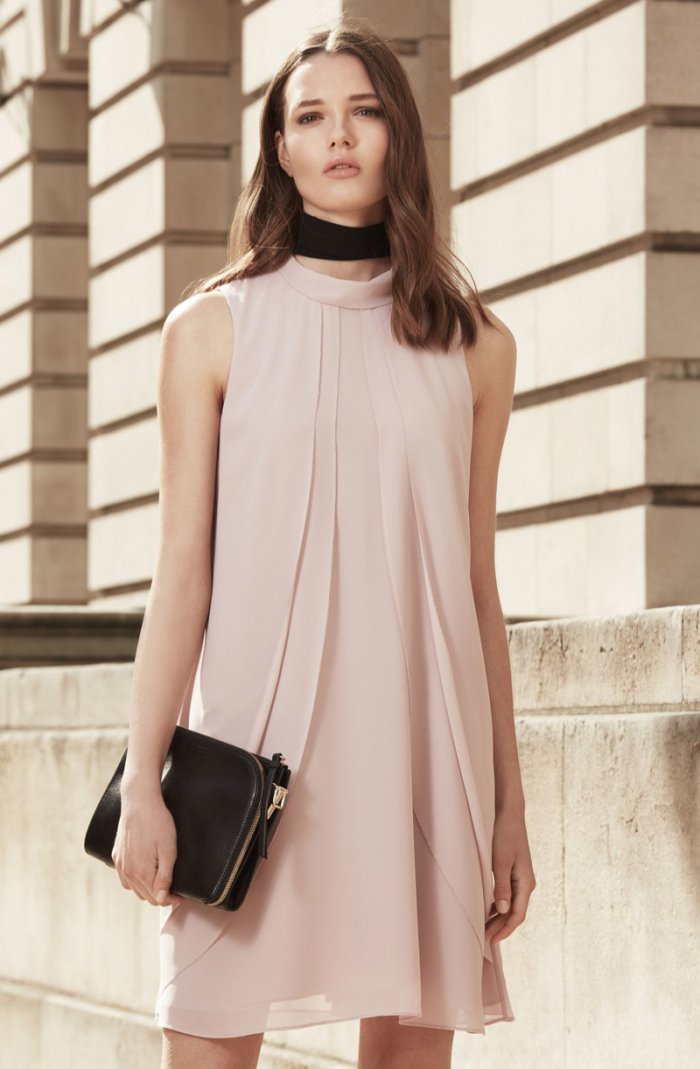 REISS Cohen Ruffle-Front Dress $345 and Arnott Leather Cross-Body Bag $425
Look pretty in pink wearing a sleeveless dress with romantic pleating.