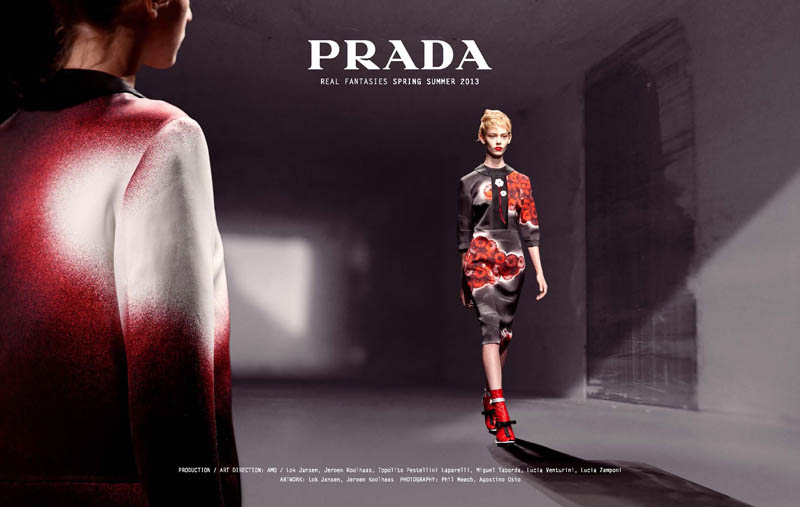 The spring 2013 season introduces another Prada Real Fantasies lookbook that is part of an ongoing tradition which uses photographs from the label's runway show for a collage of mix-media images.
Spring features artwork by Lok Jansen and Jeroen Koolhaas with hand-drawn and painted shapes which are juxtaposed with models backstage at the womens and menswear presentations.
Models Zuzanna Bijoch, Ondria Hardin, Vanessa Axente and Sung Hee, just to name a few, make an appearance in the lookbook made under art direction of AMO.