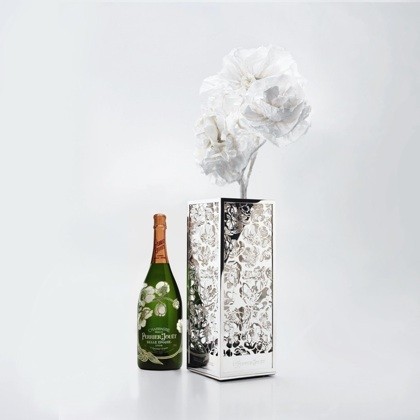 Perrier-Jouët has worked with Christofle since 1935 and thanks to their latest efforts; they're continuing to forge a partnership into the new decade.
The motif used on the 1998 Belle Epoque Magnum Champagne vase  (also designed by Christofle) was originally created in 1902 by Emile Gallé. It is this shape of an anemone that provides the basic theme for the latest cooperative collection.
With that in mind they've made a nice little champagne cooler, a serving tray, a large bowl, some clever ice-tongs, a vase and some lovely candlesticks. All are moulded from hand-worked silver.