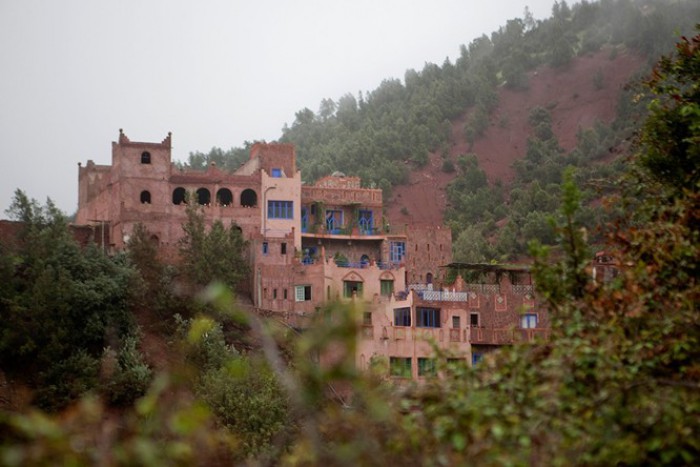 The valleys of the High Atlas Mountains in Morocco, where saffron grows particularly well
There's a common saying that saffron is worth its weight in gold – well, that might not be true, but it's certainly worth more than silver. One of the most expensive spices in the world, just a pinch of the tiny red strands can impart a rich aromatic flavour to food and dye fabrics a golden-yellow hue (it's responsible for the colour of Buddhist monks' robes).
To get an idea of how precious it is, it takes 150 flowers to produce only one gram of dried strands of saffron. The flowers only bloom once a year in autumn – and even the day it chooses to bloom is unpredictable. Each flower produces three tiny stamens, and only women were allowed to pick the flowers as they require a light and delicate touch to prevent any damage to the stamens within the petals while harvesting takes place.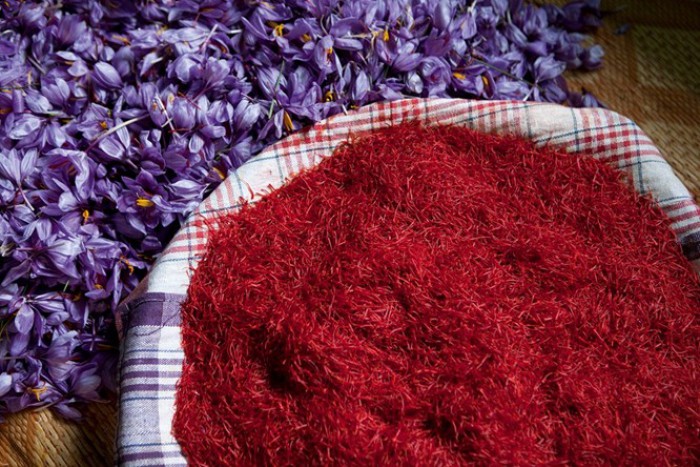 Pistil removal involves separating the precious pistils made up of three stigmas from the rest of the harvested flower
Traditionally used by Moroccan women in their beauty rituals for glowing skin and silky dark hair, saffron's healing and beautifying properties have been used through the ages and across cultures. Cleopatra was said to add the spice to her milk baths to increase her allure; the ancient Greeks and Romans used it as a perfume; Alexander the Great soaked in saffron-infused waters to heal and disinfect his battle wounds. Today, experts at the Yves Saint Laurent skincare laboratory have tapped into the spice's potential as a high-powered skincare ingredient for radical anti-ageing.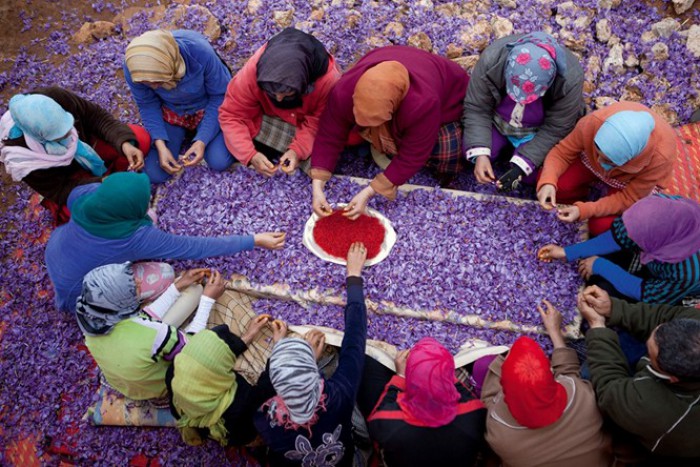 Moroccan women handpicking saffron pistils
The brand's latest skincare range, Or Rouge, is also its most prestigious, aimed at modern-day Cleopatras: women who want only the very best for their skin. Consisting of a moisturizer, eye cream and lotion, all housed within sleek, gold- toned jars and bottles, the collection is set to launch here next month. Until then, we can only wait in anticipation.
Watch the film below to understand more about this highly coveted collection: