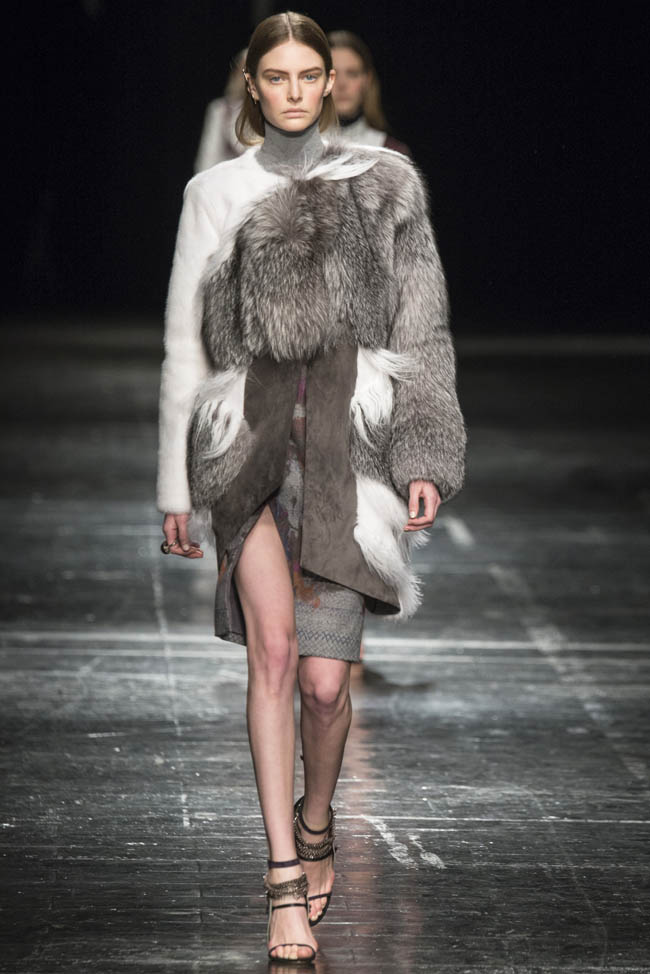 Models walked on unfazed during Prabal Gurung's Himalayas-inspired show on February 8th at New York Fashion week 2014, while a nearly nude flasher gatecrashed onto the runway, determined to get his 15 minutes of fame in a leopard printed g-string, showing off his perky cheeks accessorized with bright red socks and a gold crown.
New York Fashion Week is all about taking risks, and it's safe to say this guy took a Huge one with his wild and wacky appearance stealing the limelight 8 looks into the middle of Prabal Gurung's show, which featured a delectable range draped evening wear, opera coats in deep crimson red, and cantaloupe colors with mohair and chunky turtleneck knit sweaters.
Finally, after the exhibitionist managed to get some quality shots on camera from a few hot angels, a guard clocked him, ran up, and apprehending him as a response team of security escorted him backstage.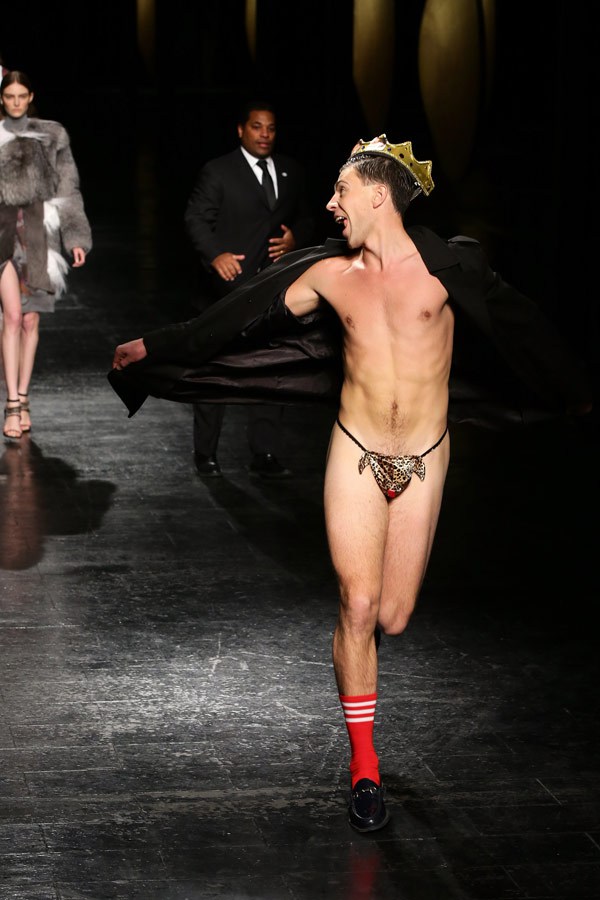 Photo Credits: Neilson Barnard/Entertainment/Getty Images
Stay tuned for more highlights and designer collections from  New York Fashion Week 2014 on WTF.