Fred Juneau and Veronika Rusakova star in Milly's fall-winter 2016 campaign
Milly reveals its fall-winter 2016 campaign full of bold imagery and fashion. Photographed by Henry Hargreaves, models Charlotte Coquelin, Fred Juneau, Veronika Rusakova and Skye Stracke pose in images with eye-catching accessories.
From flowers to tomatoes to firecrackers, the advertisements were made with art direction by Jessica Walsh of Sagmeister and Walsh. For clothing, the new season embraces embroidered dresses and retro-inspired silhouettes.
Additional Credits:
Hair by Joseph DiMaggio and Gregory Alan, Makeup by Anastasia Durasova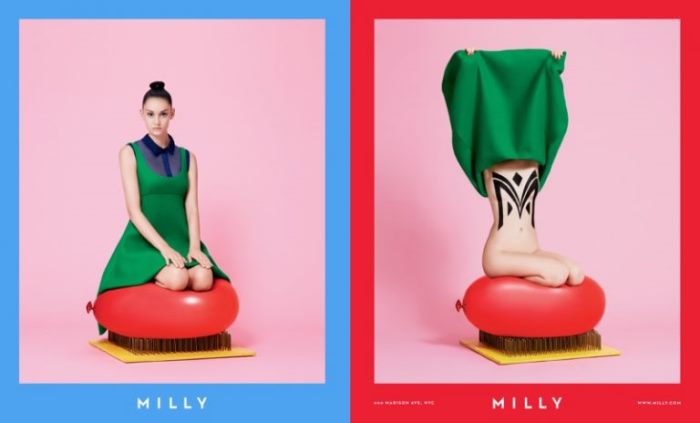 Fred Juneau stars in Milly's fall-winter 2016 campaign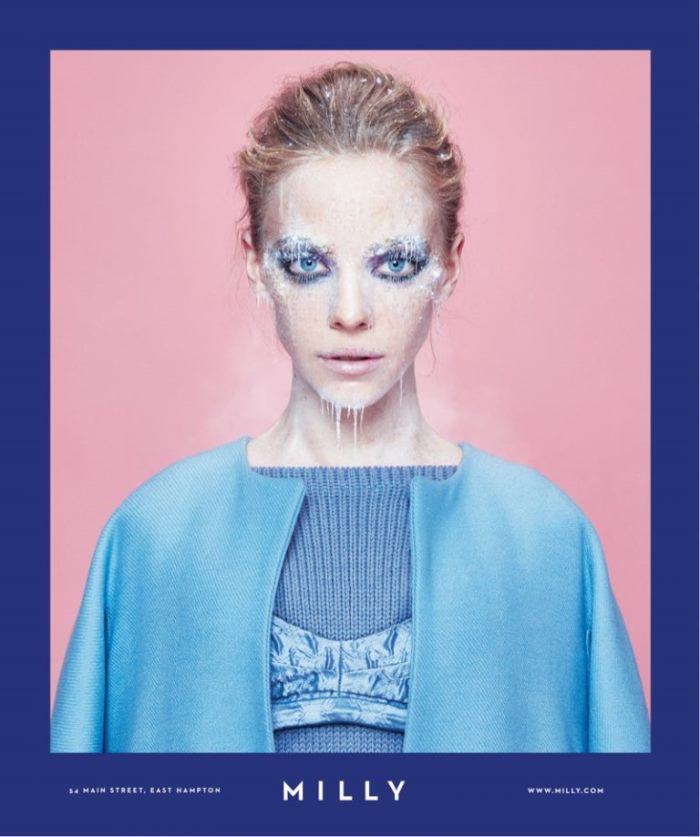 Skye Stracke stars in Milly's fall-winter 2016 campaign
Charlotte Coquelin stars in Milly's fall-winter 2016 campaign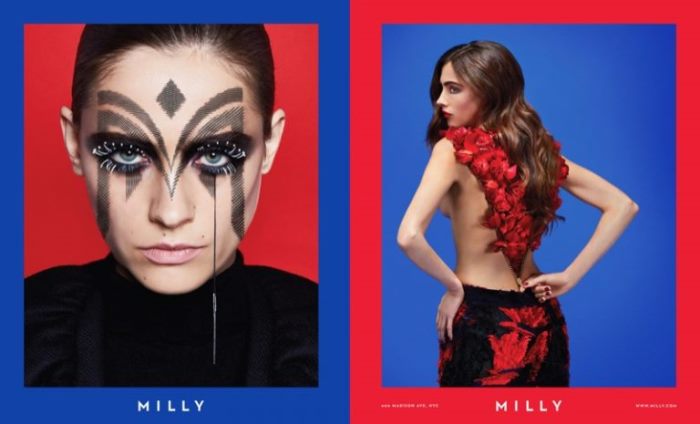 Milly features bold beauty looks in fall-winter 2016 campaign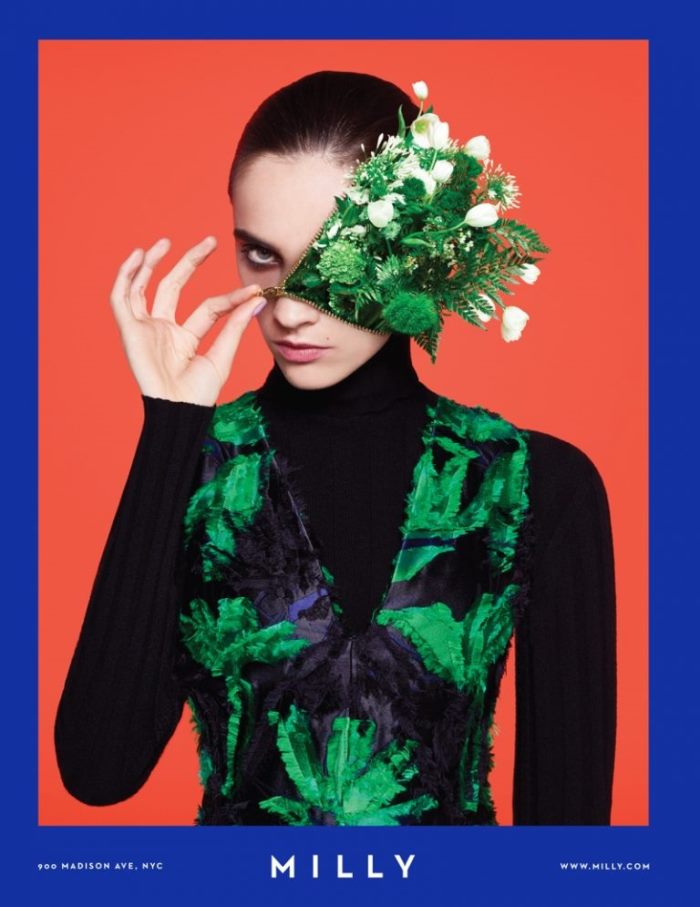 Charlotte Coquelin stars in Milly's fall-winter 2016 campaign