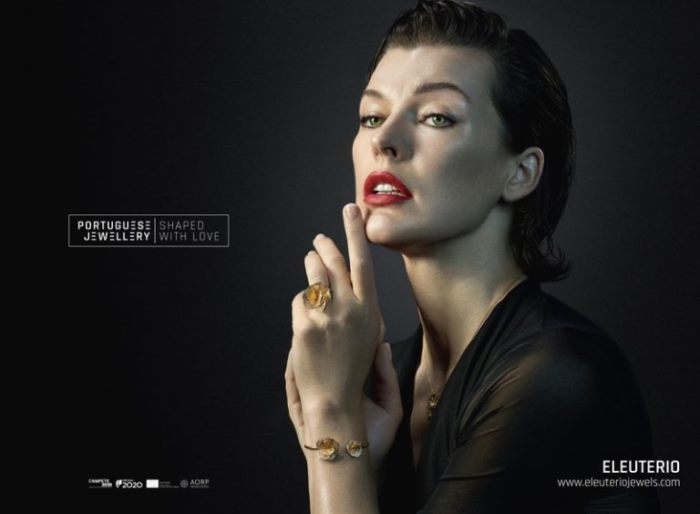 Milla Jovovich stars in Portuguese Jewellery campaign
Milla Jovovich turns up the shine factor. The model and actress has been tapped as the face of Portuguese Jewellery's international campaign. The advertisements spotlight six Portuguese jewelry brands–Eleutério, Leitão & Irmão, Luísa Rosas, Mimata, Monseo and Rare Jewellery.
Milla stuns with a slicked back hairstyle and a vibrant red lipstick shade. In one image, the 'Resident Evil' star wears a gold statement necklace. Another shows her in a sea of gold, posing in a sequin dress.
About the campaign, Fátima Santos, Secretary-General of AORP (the Portuguese Jewellery and Watchmaking Association) says, "[O]ur goal is that the campaign has the greatest impact on a global scale. Milla Jovovich fits perfectly the profile we were looking for and her involvement with the campaign was complete. The photo shoot was in Porto and she was delighted with our country and of course with our jewelry."
———————————————————————-
MILLA JOVOVICH – PORTUGUESE JEWELLERY CAMPAIGN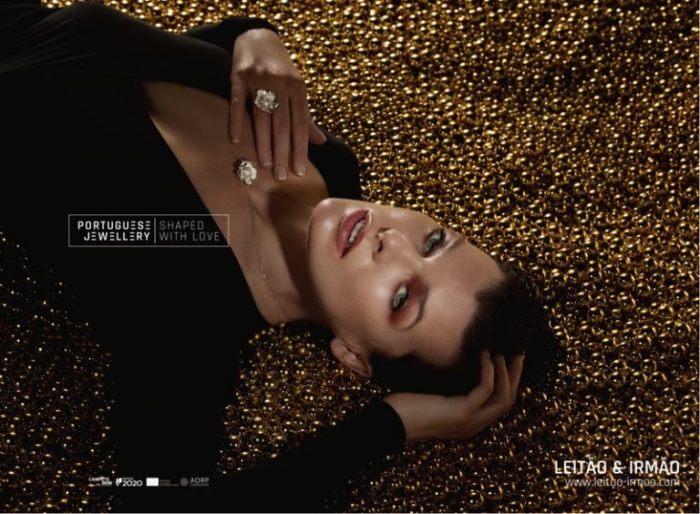 Model Milla Jovovich wears Leitag & Irmao jewelry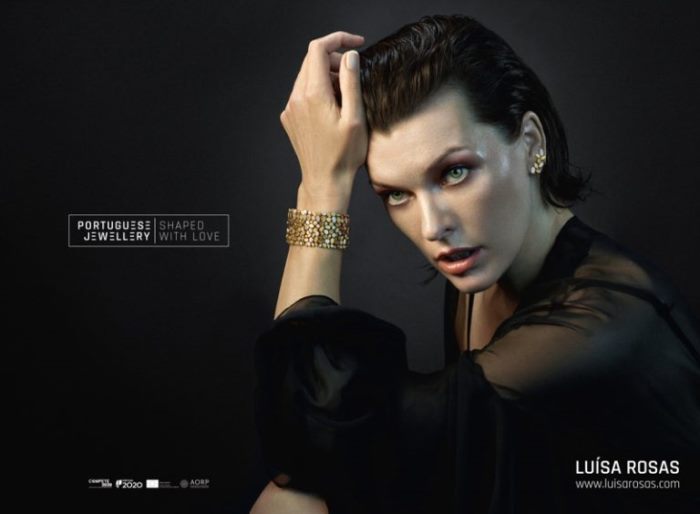 Shining bright, Milla Jovovich poses in Luisa Rosas earrings and bracelet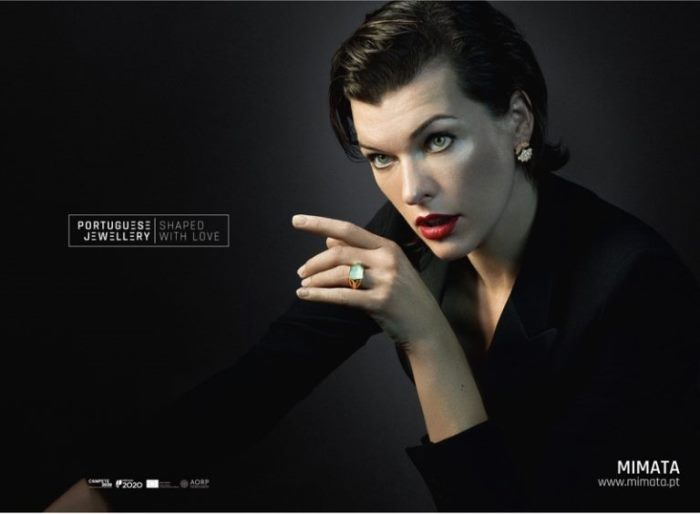 Serving pure elegance, Milla Jovovich wears Mimata jewelry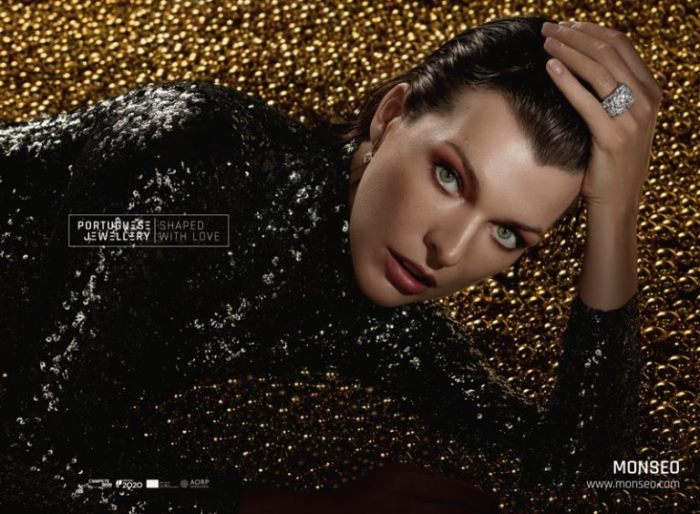 Dripping in sequins, Milla Jovovich wears Monseo earring and ring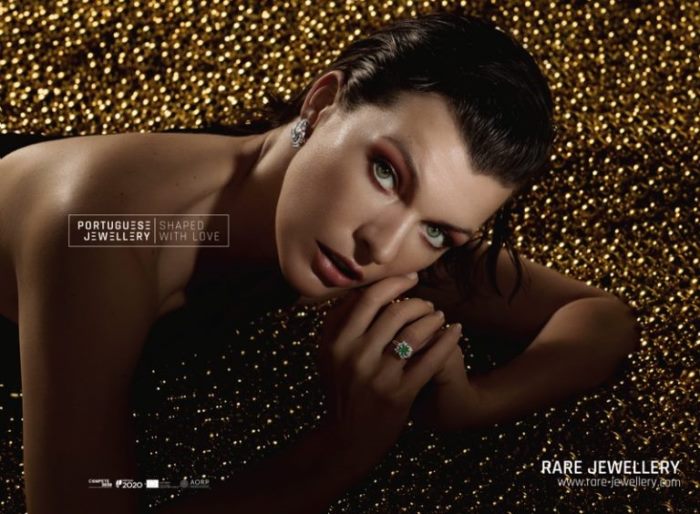 Getting her closeup, Milla Jovovich wears Rare Jewellery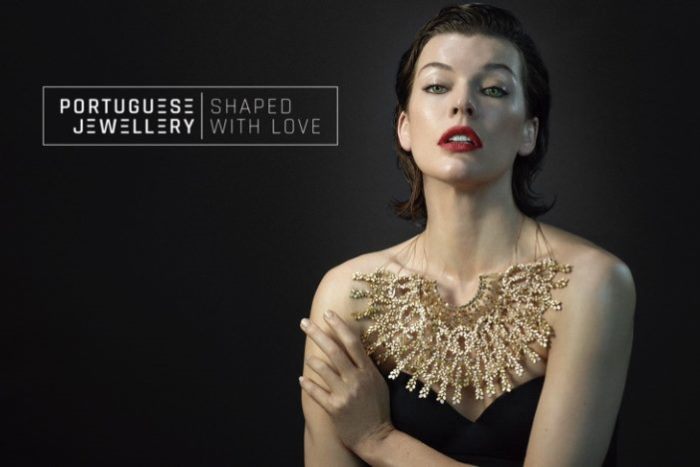 Milla Jovovich wears a gold statement necklace in Portuguese Jewellery campaign