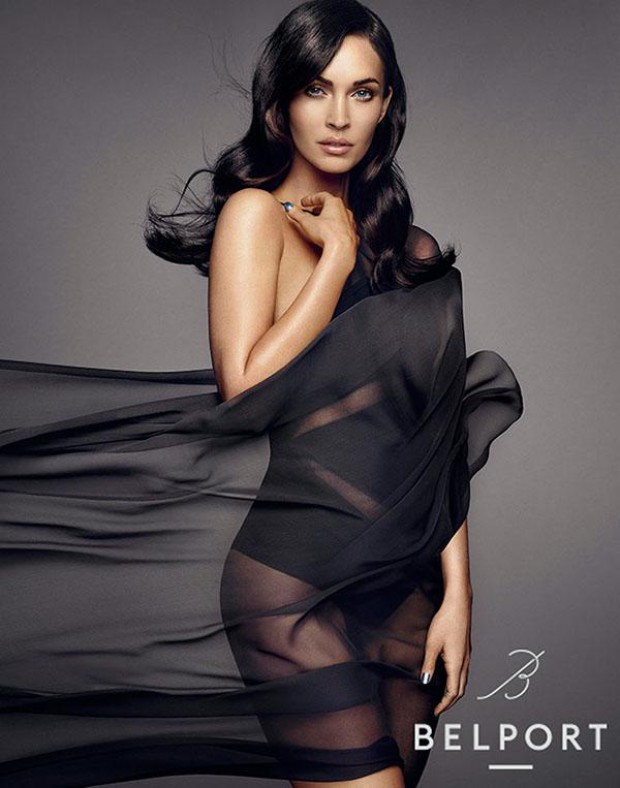 Showing off her modeling chops, Megan Fox is the star of the new print and video spread for Korean skincare company Belport.
The "Teenage Mutant Ninja Turtles" stunner lets her amazing physique do all the work, prancing around in front of the camera in a sexy black bodysuit with sheer cutouts and flawy fabric for dramatic effect. The raven-haired beauty wears her tresses in curly waves with a bronzed tan.
And despite the fact that she gave birth to her second child just over a year ago, Megan looks fitter and finer than ever. Check out the behind the scenes video and images from Belport, but try not to drool!