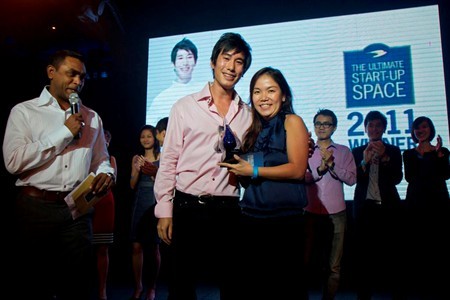 Martell threw a lavish, celebratory party at the swanky Zirca nightclub in Singapore, to announce the entrepreneurial winner of the 2011 Martell V.S.O.P. The Ultimate Start-Up Space contest.
The competition, which grants business visionaries to present their proposals on a high-profile platform, saw more than 550 aspiring entrepreneurial contestants in total.
After much anticipation, Martell announced Jeremy Nguee of Preparazzi – a food preparation initiative that will home-deliver customized healthy meals to busy urban consumers – as the winner.
As winner of this year's competition, Jeremy Nguee was handed the keys to a 1,400 square foot storefront at strategic Boon Tat Street, rent-free for a period of one year, and a start-up cash prize of S$20,000, fully sponsored by Martell V.S.O.P. In addition, the winner will receive business management training from INSEAD valued at S$29,000.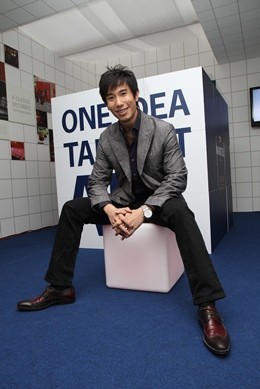 Jeremy Nguee
"I am truly honored to have been named the winner of 'Martell V.S.O.P The Ultimate Start-up Space' 2011. Preparazzi was up against strong competition, and I feel privileged to have been selected as the winning business idea by the highly regarded panel of judges," said Nguee.
"I look forward to opening Preparazzi on Boon Tat Street and being able to service the many time-starved Singaporeans in the area with gourmet meals, creating opportunities for them to connect and bond with their loved ones over meals with the support of Martell V.S.O.P."
Commenting on their decision to award Nguee the prize, Paul-Robert Bouhier, Managing Director of Pernod Ricard Singapore, said: "Jeremy Nguee exemplifies all of the traits of a successful entrepreneur – passion, commitment, and determination – and is the next up-and-coming Singaporean entrepreneur to watch."
"This year, the quality and overwhelming number of business idea submissions received proved to us that entrepreneurial desire continues to be evident amongst Singaporeans. Martell V.S.O.P will continue to support the growth of entrepreneurship in Singapore, and it is our hope that all of the Top 10 finalists will go on to realise their business dreams. Singapore will be a better place as a result."
For the record, the judging panel comprised Low Cheong Kee, Managing Director of Home-Fix D.I.Y, Jimmy Fong, Chief Executive Officer of EpiCentre Holdings, Professor Patrick Turner, Affiliate Professor of Entrepreneurship at INSEAD, and Paul-Robert Bouhier, Managing Director of Pernod Ricard Singapore.
For updates on upcoming Martell V.S.O.P entrepreneurship outreach efforts, head over to Martell's Facebook and Twitter pages – who knows, you might be the next winning entrepreneur.