With her family's signature pattern on show from the guests, Italian fashion darling Margherita Missoni married her long-time beau, Eugenio Amos, in Brunello Italy yesterday.
The bride looked whimsical, staying true to her bohemian style with silver sandals, and a bright bouquet and delicate headpiece. The dress spoke to her family's design aesthetic — original and creative — with an off-the-shoulder piece full of life and rufffles. The bridesmaids wore bright dresses and their own colourful veils, the smallest even sported one Margherita's signature fashion choices — the midriff top. Margherita is the eldest child of Angela Missoni, and her grandparents founded the iconic brand.
Friends and family were in attendance, including the likes of Anna Dello Russo who tweeted a picture of her amazing outfit for Margherita's big day.
https://twitter.com/annadellorusso/status/216586523682930689/photo/1
Scroll down to see the beautiful pictures.
(Photos: Splash News Online)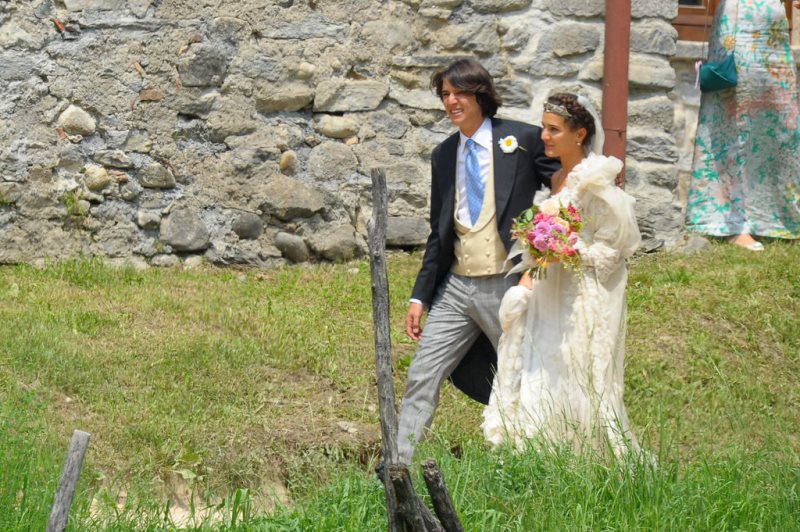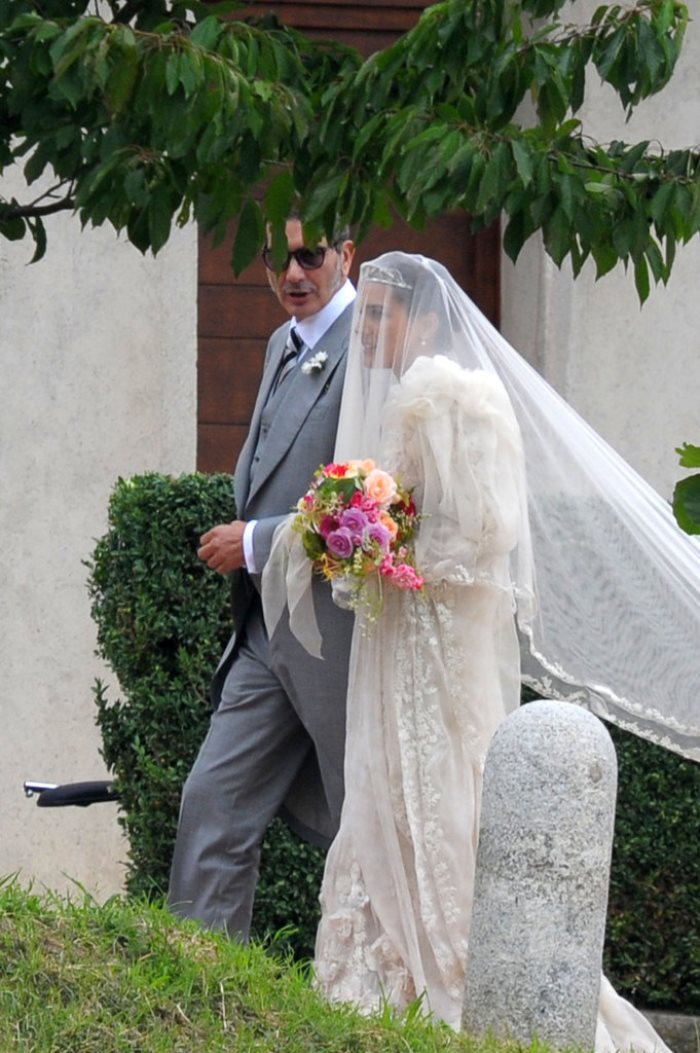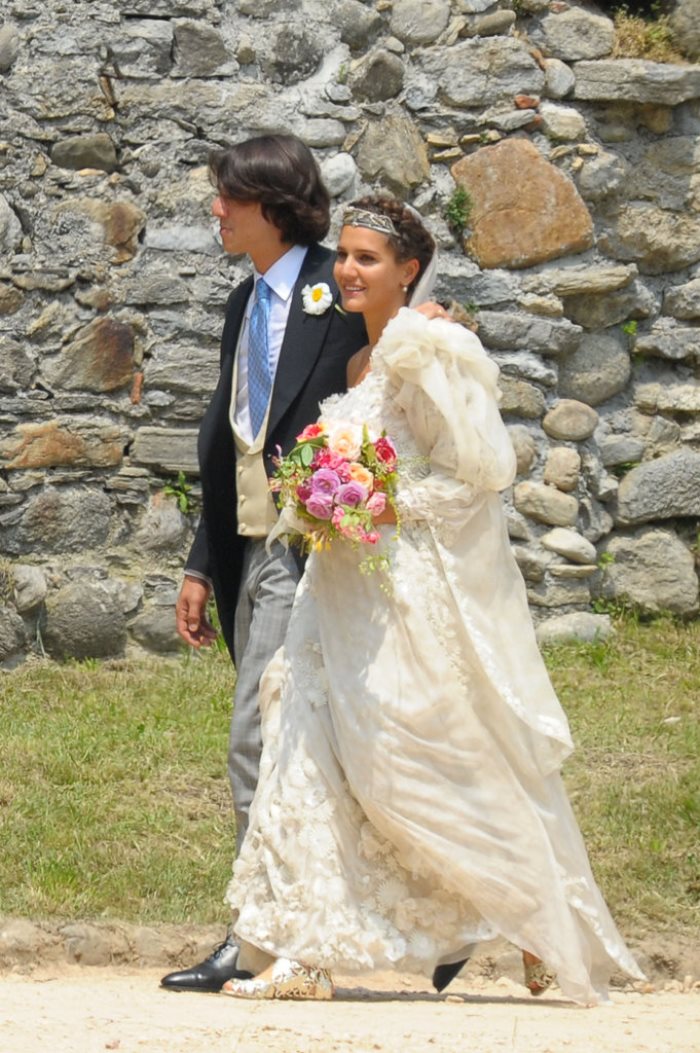 (Photos: Splash News Online)