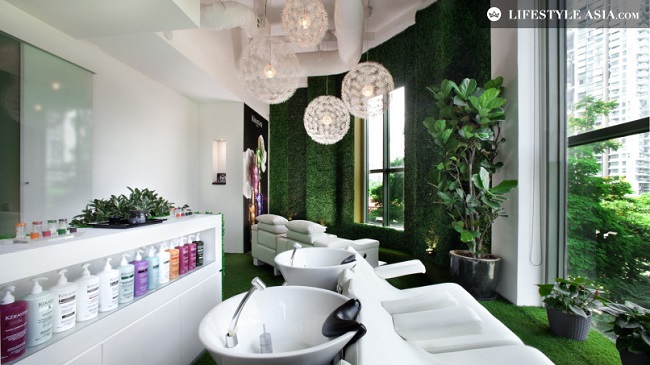 Indulging in the occasional pedicure and foot massage from time to time is great, but there's one part of your body that's also in need of some pampering — your crowning glory.
Often exposed to the sun's rays, heat and styling products, our scalps and hair strands deserve more care than they receive. And daily doses of shampoos, conditioners, and even masks sometimes isn't enough.
Instead, treat your hair and scalp to some TLC at hair spas for good personal grooming that'll make you well-groomed from head to toe, literally. Here's our picks of the five best available in Singapore: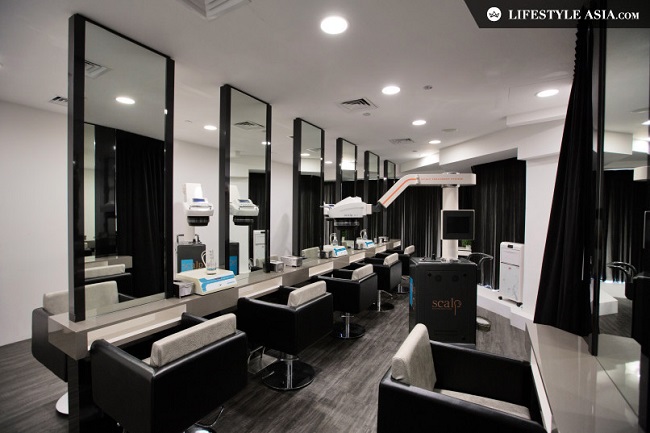 DRx Medispa
Not a newcomer to the scene, DRx Medispa has recently undergone a facelift and is now able to host double its former capacity. The trichological area of the DRx group offers a range of specially-formulated treatments that incorporate pharmaceutical-grade proprietary products with latest cutting-edge Scalp Laser Therapy machines (and more to come) that'll infuse your hair and scalp with vitality.
We recommend: The 90-minuteDRx Intensive Hair Regeneration Treatment (S$350). Suffering from hair loss? Try this treatment that features cell-vitalising therapy together with a proprietary technique, which includes the use of micro-needling combined with "StemCell"growth factors and low light laser therapy therapy. The treatment is said to stimulate hair growth.
DRx Medispa, 302 Orchard Road,
14-02/16-02, Tong Building,
Singapore 238862,
Tel: +65 6223 1555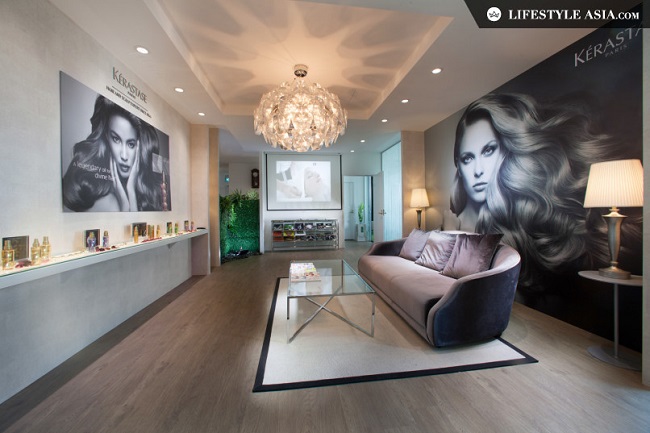 Kerastase Advanced Hair and Scalp Institute at J's Salon
Leading hair and scalp expert Kerastase has firmly planted its roots on our sunny island with their very first advanced hair and scalp institute in Asia.
From a scalp-zoning diagnosis to an 11-step treatment, Kerastase combines a problem-solution approach with pampering hair spa treatments to provide holistic solutions to follicly-troubled customers.
We recommend: Kerastaste Advanced Scalp Spa Ritual (90 minutes), S$268 for ladies, S$218 for men. Based on your scalp's individual needs, you'll get selected dosages of double scalp treatments, advanced treatment machines as well as pampering massages in this 11-step regime to rejuvenate your scalp.
Kerastase Advanced Hair and Scalp Institute, J's Salon, 392 Havelock Road,
Grand Copthorne Waterfront Hotel Level 3,
Singapore 169663,
Tel: +65 6733 3882 /6834 0012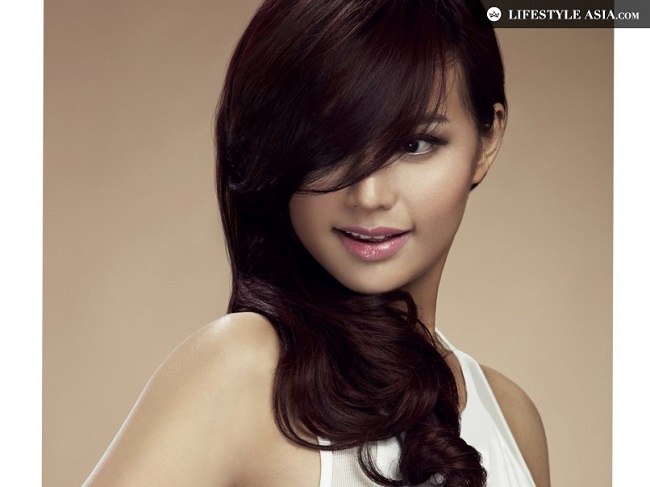 Jean Yip Hair Spa
This homegrown group has literally got all facets of grooming covered, from top of your crowning glory with their Hair Spa to your tippy toes with their beauty and slimming services.
At their Hair Spa, their customisable treatments combine more than 100 carefully-selected botanicals with state-of-the-art equipment and soothing aromatherapy to prevent hair and scalp problems from reoccurring, for both him and her.
We recommend: Six Elements Botanicals Hair Spa Therapy (S$288). Let it all go to your head, literally, with this treatment that includes a wash, scalp mask, O3 machine therapy, detox massage and hair tonic, all in done in a relaxing spa ambience.
Jean Yip Hair Spa, 23 Serangoon Central,
Serangoon NEX Mall, B2-31/32,
Singapore 556083,
Tel: +65 6634 6184
Read the full article on LifestyleAsia.com