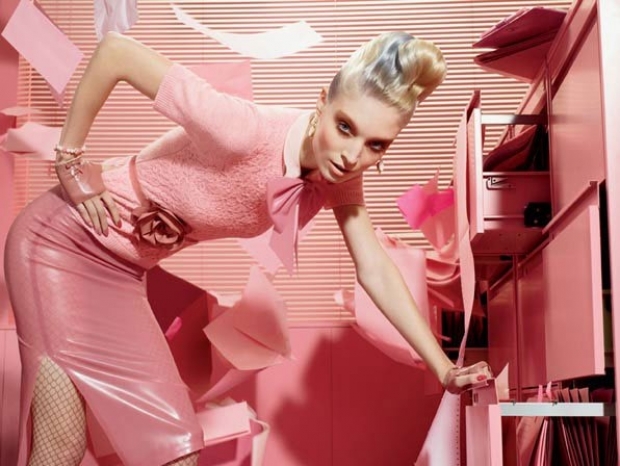 Finally, the new season is here with the trendiest pigments for their newest collections, pigments that not only compliment the skin, but also accentuate beauty and work with the new season fashion trends.
So if you're looking for a collection that will pose a challenge when it comes to resisting the urge of heading to the makeup stands to purchase the latest creations, go-to professional makeup brand MAC Cosmetics has the perfect new season collection to browse through, the Office Hours makeup collection for fall 2012.
Although this is not the brand's only collection created for the fall season, this is still a collection that is worth checking out as the pigments have been designed for the women that have 'a real head for business', meaning the pretty pigments feature a long lasting formula and a coloration that works perfectly from day to evening. A great option for the working ladies that want to look flawless for hours, the collection will easily conquer from first glimpse, so check out the pretty Pro Longwear products and pick your new must haves.