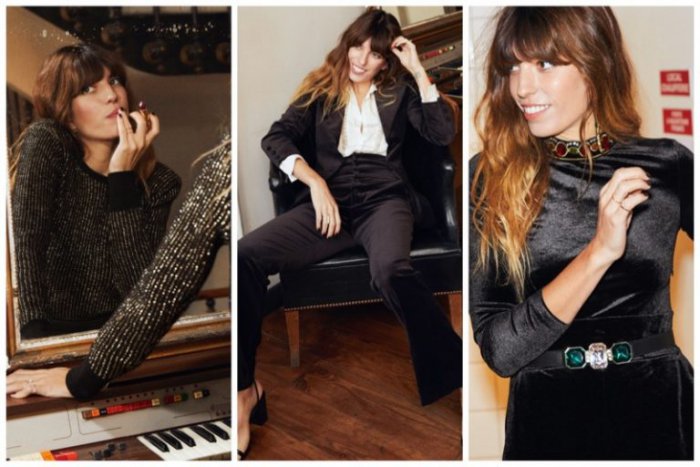 New arrivals: Lou Doillon x & Other Stories collaboration
French actress, singer and style star Lou Doillon teams up with & Other Stories on an exclusive capsule collection. The brand's Paris Atelier designed pieces with the muse's personal style in mind.
Perfect for the holiday season, & Other Stories creates velvet dresses, leather pants and statement separates. Discover some of our favorite pieces from the collaboration below, and shop the pieces at Stories.com.
"The style of this collection is very close to mine. I'm really into the velvet suit with the white shirt. I've always been influenced by men's style in the '70s," says Lou Doillon.
—————————————————-
LOU DOILLON X & OTHER STORIES COLLABORATION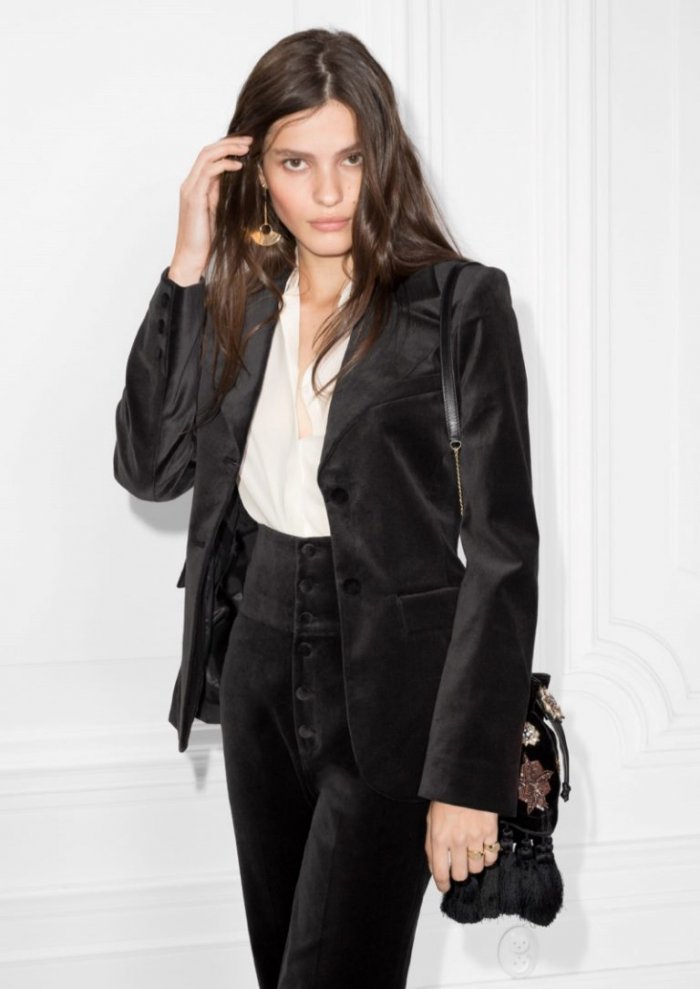 & Other Stories Velvet Blazer $125
Keep it sharp in a velvet blazer featuring buttoned cuffs.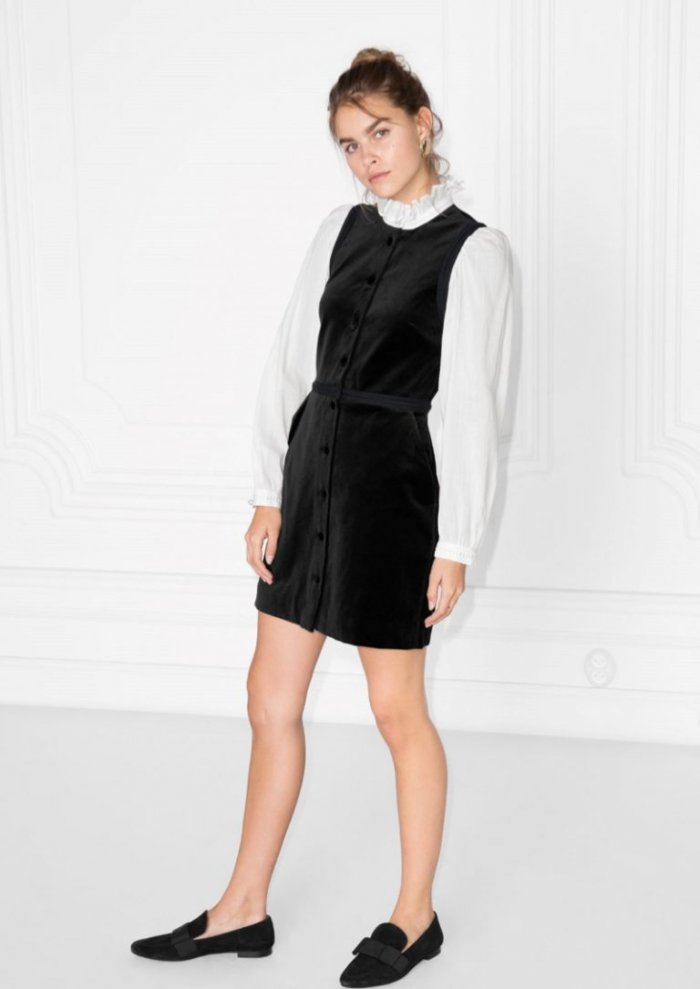 & Other Stories Velvet Dress with Attached Blouse $145
Look Parisian chic in a velvet dress featuring a built-in blouse.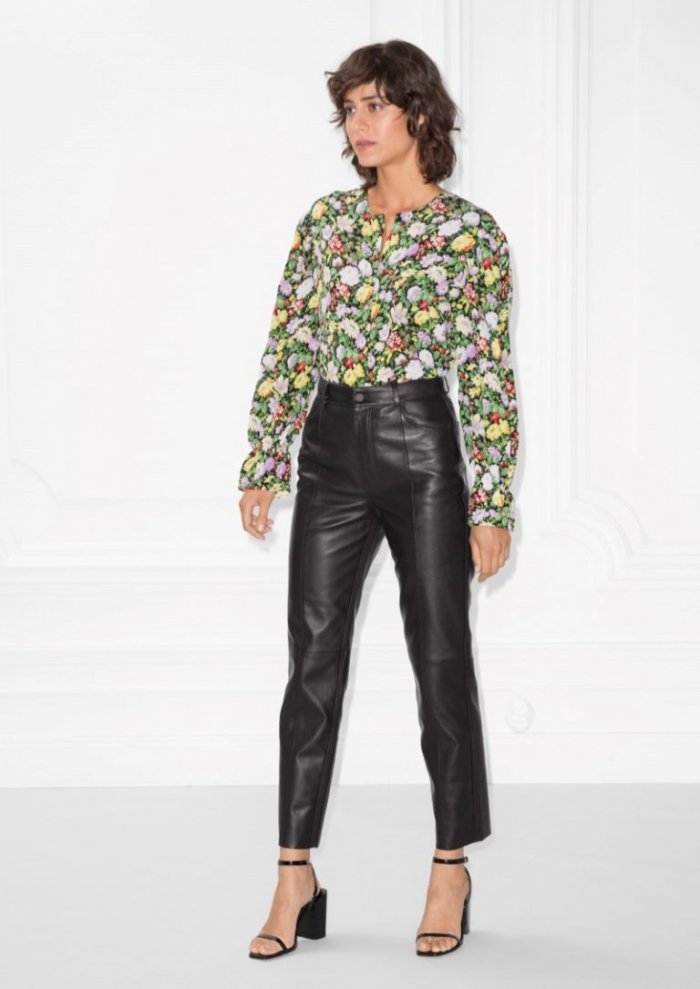 & Other Stories Leather Trousers $375
Channel rebellious style in a pair of premium leather trousers that fall above the ankle.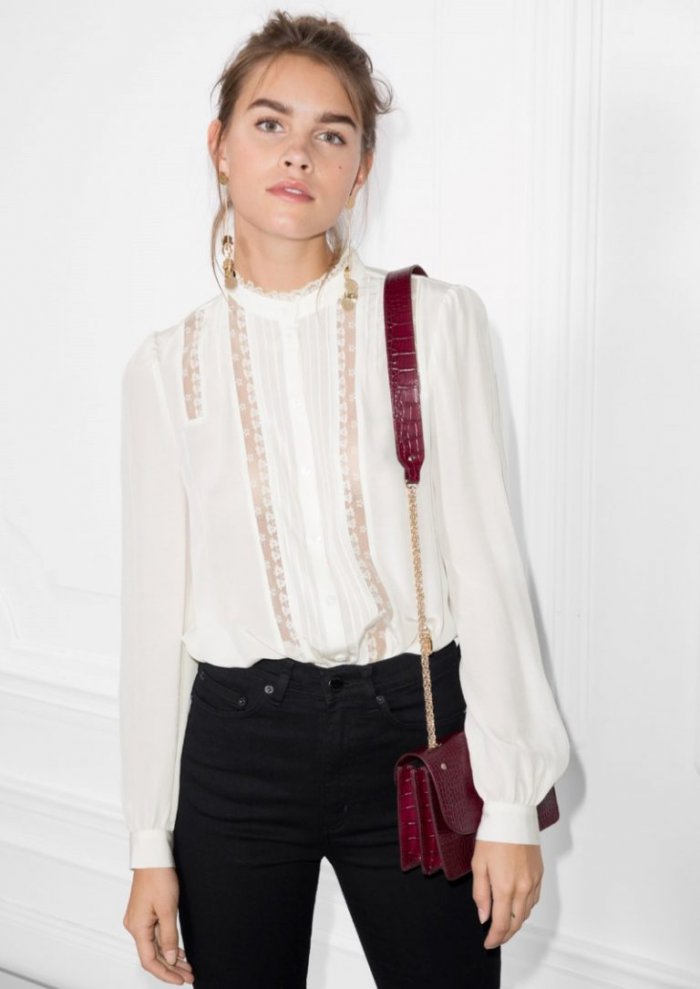 & Other Stories Lace Panel Blouse $85
This white blouse comes with an elegant lace paneling.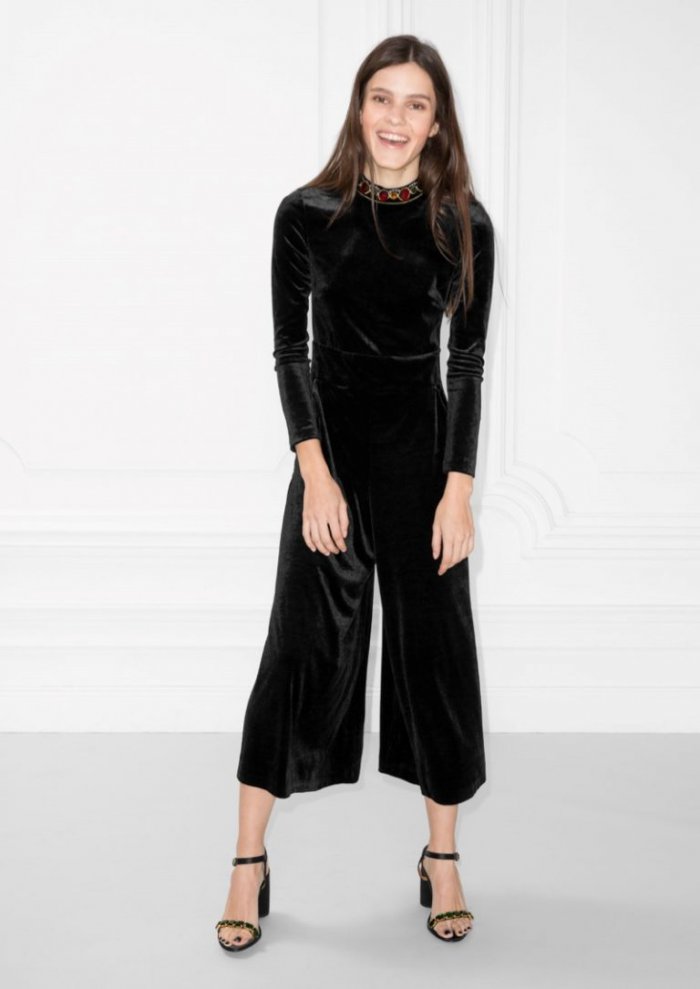 & Other Stories Velvet Jumpsuit $115
Look cool in an all-black velvet jumpsuit that features a wide-leg jumpsuit.
& Other Stories Metallic Silk Mini Dress $145
Made in Paris, this silk dress includes a high collar with pussy-bow ties.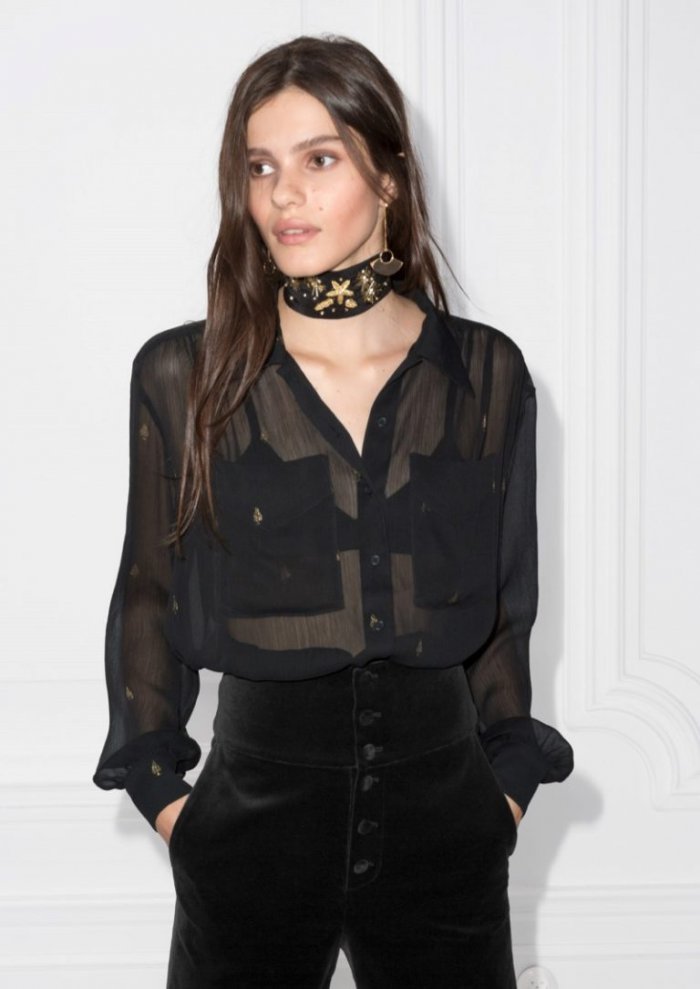 & Other Stories Spades Blouse $95
A sheer blouse features an oversized fit with gold mini spades.