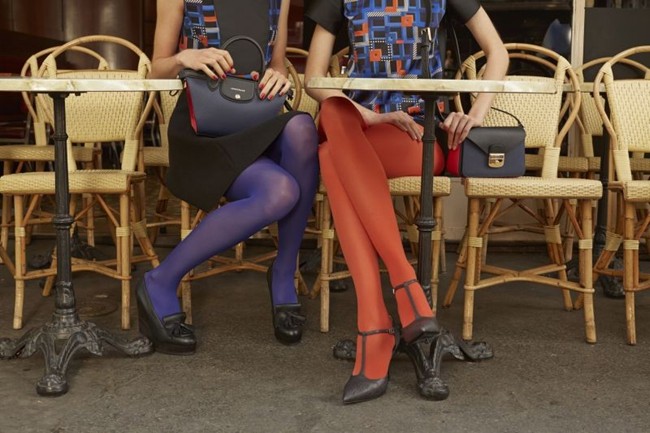 For Autumn 2015, in order to stage its shoe and ready-to-wear collection, Longchamp calls on the creative duo Please More Shooooes – Olivia da Costa and Mathilde Toulot. Some slightly brazen women outshine everyday life during a movie which is as short as it is funny. In familiar places like the elevator, the office, the gym or the coffee shop, the absurd rubs shoulders with reality through multiple sketches. The new collection's loafers, low boots and ballerina flats come to life and are offered the luxury of an offbeat world. It's a perfect reflection of the Longchamp's philosophy: timeless items in the spirit of the age.
The shoe and ready-to-wear collections – designed like a dressing room of essentials for each moment of life – show their diversity alongside the images. The gorgeous leathers used on teddies, male spirited coats or hooded jackets, alternate between neutrals – black, marine, burgundy – and vibrant hues – blue, golden, orange. The outfit is completed with velvet lambskin leather pants and a 70s' like trapeze skirt. The geometrically inspired print grants itself bold color combinations and emerges as the central theme of the collection.
As for the shoes, the loafer, a classic for men, hoisted up on a dizzying platform sole and adorned with two XXL tassels gives Autumn 2015's signature silhouette. A white soled leather slipper and a sneaker designed in precious materials – flannel, printed satin, velvet leather – combine city elegance with sporty dress codes. The velvet leather low boots affirm a more casual spirit, the ballerina flats adorn themselves with the company's codes – studs and logo –, and the evening sandals get sexy stiletto heels, while the pumps go graphic.