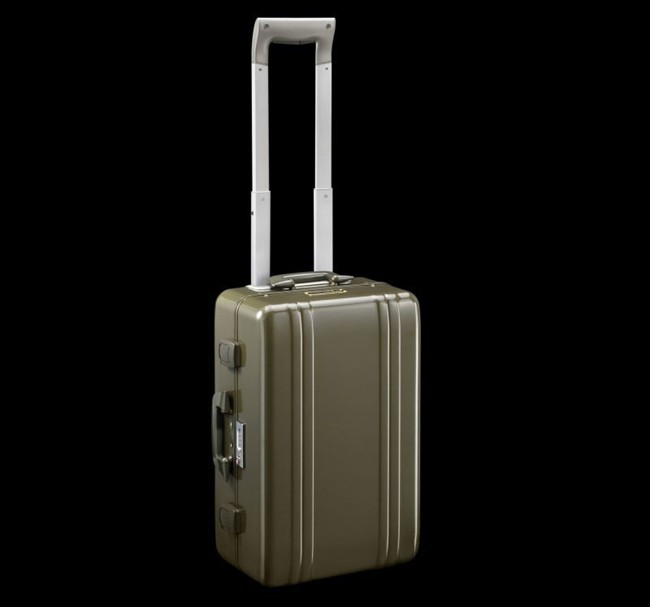 In a modern twist, this Limited Edition Vintage Aluminum Spinner Travel Case by Zero Halliburton reinvents the mid-century camera and military cases, complete with military green for the rugged soul. This tough cookie is made from a really hard aluminum shell, with custom designed draw-bolt latches and a three digit TSA approved combination lock for extra protection. The four wheel spinner design is made with sealed ball bearings and a multi-stage retractable handle for effortless mobility.
The vintage beauty is certainly, at first sight, an authentic blast from the past, but its function transcends the future with a cutting-edge design and heavily durable material. Plus, with privacy panels, compression straps and mesh compartments in the fully lined interior, organizing your items is easy. That means opening your suitcase at the other end of the world with no messy surprises!
Zero Halliburton first established 77 years ago in 1938 as the creator of the first aluminum travel cases, and have been making secure, reliable and durable cases ever since. The brand's modern, minimalist designs offer quality and protection which meet military specifications, and even provided slightly modified cases which NASA used in 1969 to bring moon rocks back to Earth safely.