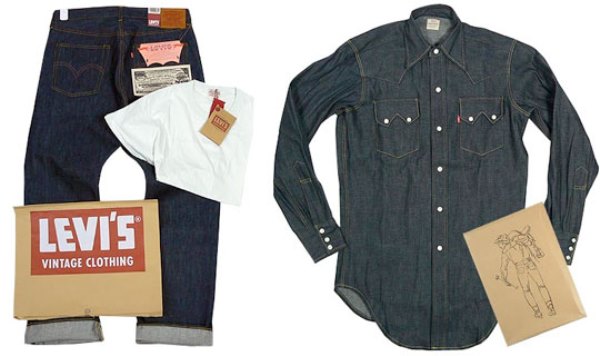 End also got in the new Levi's Vintage collection, which has a couple of great pieces in it. Our favorites are the Dry 1944 Pack and the Sawtooth Denim Shirt.
The pack features the dry 1944 501 jean and a white '40s Levi sportswear tee shirt. Over the last 100 years nothing has come close to the mass popularity of the white tee shirt and the classic 5-pocket jean, to celebrate this Levi have released this special pack, delivered in a brown paper laundry bag.
The shirt is a classic slim fit, sawtooth denim shirt made from 7oz pre-shrunk selvedge denim, with mother of pearl snap buttons. It comes delivered with original Saddle Man Shirt box.
These are just classics that you can never go wrong with!