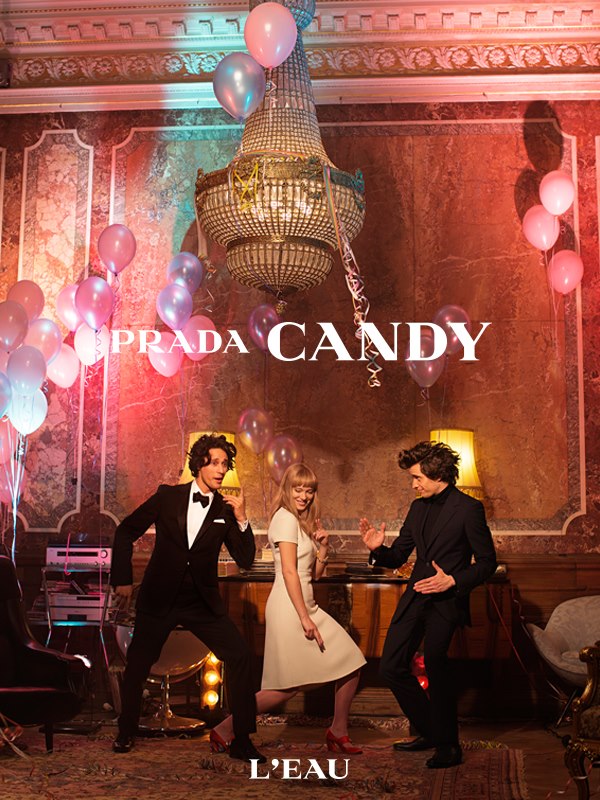 Face of Prada Candy L'eau fragrance, French actress Léa Seydoux, stars in a series of three short films directed by Roman Coppola and Wes Anderson.
In the video, Seydoux is a coy beauty sought after by two men played by Peter Gadiot (Gene) and Rodolphe Pauly (Julius).
The Prada Candy L'eau film release celebrates the new "Candy L'eau" scent with hits stores at the end of the month.