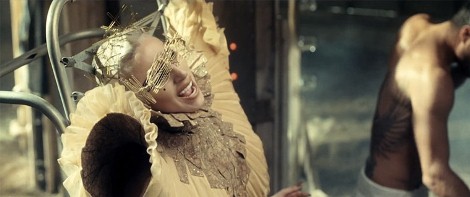 Lady Gaga's latest videoclip announces a new stylistic discovery that's original, unique and daring. This time, the artist's famous stylist Nicola Formichetti decided to use Jan Taminiau's designs…
The two pieces created by Taminiau revolutionized the styling for the videoclip 'You and I'. One of the dresses is made of cork, leather and chiffon with v-shaped stripes and gold nails. Gaga also wears a flower embroidered tunic with high boots made of cork.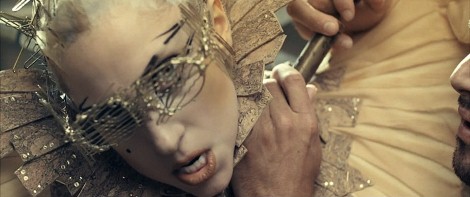 The pieces are from Jan's fall winter 2011 collection. The Dutch designer is a fan of romanticism and loves to experiment with new materials and techniques. After working with Olivier Theyskens, YSL, Madonna, and Dior's corset maker Hubert Barrere, he created his own brand, which has a window of its own in the coveted Colette store in Paris.
His creations are truly exclusive, and they've definitely caught Gaga's eye…