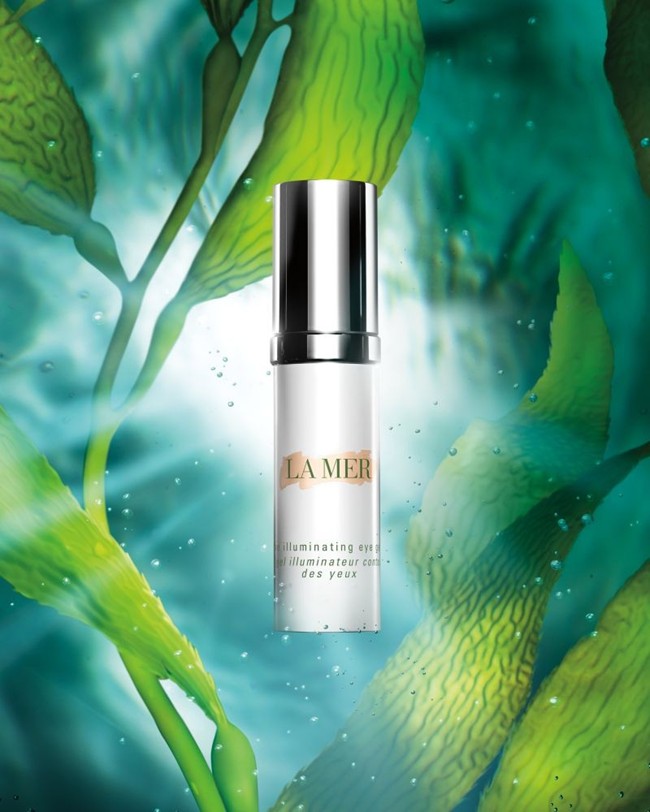 The new Illuminating Eye Gel by La Mer, brightens eyes on contact and works to strengthen and protect the skin around the eyes for the future. The legendary healing energies of La Mer's patented Miracle Broth help fight against the early signs of aging to leave your eyes looking youthful, energized and awakened. Since the very beginning, light has been part of La Mer's heritage. During his first experiments, Dr. Max Huber realized that to make the Miracle Broth a truly transformational source of renewal, it needed the power of light and sound energy. Today, the new Illuminating Eye Gel continues this tradition with innovative ferments and light-bending sea pearls that instantly light up the delicate area around the eyes for a look of youthful radiance.
The skin around the eyes is thinner and more fragile than other areas of the face, and since it doesn't produce oil, it is especially prone to dryness. Early signs of aging and other traces of stress and fatigue may pop up here first, making prevention absolutely essential. The Illuminating Eye Gel blurs and brightens on contact soothing the entire eye area.
La Mer's potent Miracle Broth infuses skin with the healing energies of the sea, helping invigorate, hydrate and soothe while jump-starting skin's natural renewal process for a revitalized appearance. Mineralized algae helps smoothe and refine the skin as it plumps for a more resilient surface. Antioxidants protect against the aging effects of fatigue, stress and pollution – the invisible drivers of aging. Developed exclusively for the eye area, a sea-sourced brightening blend combats dullness on multiple pathways to promote a clear and even, luminous new look. Anti-irritants help calm and soothe while dullness is replaced with a look of vitality.