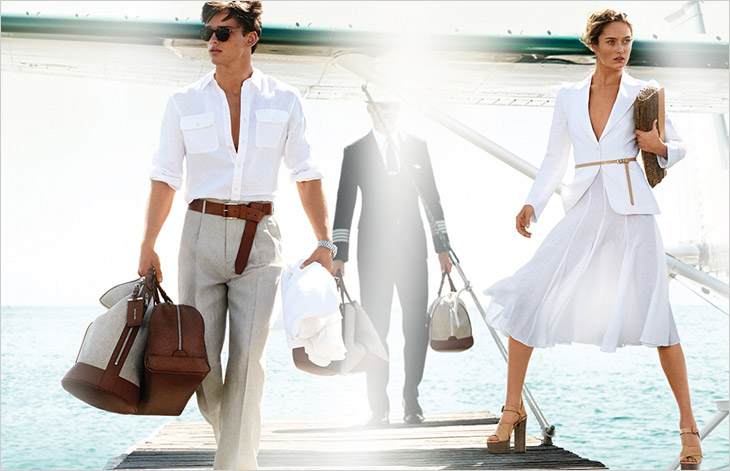 Michael Kors enlists once again the legendary Mario Testino to create a jet-setting series for the label's Spring Summer 2014 campaign starring Karmen Pedaru and Simon Nessman.
The stylish couple parade the seasons freshest & classic looks against opulent backdrops, as Mario captures beautifully the scenes of their exotic get-away, complementing the timeless elegance of Michael Kors ensembles.
Makeup artist for the session Charlotte Tilbury.
Check out more from Michael Kors Here.