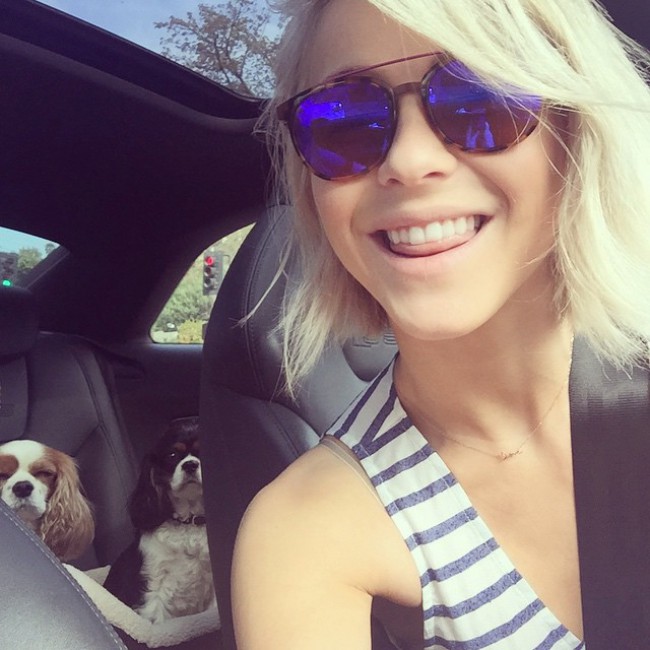 BEFORE: Julianne Hough with a blonde bob earlier this year
'Dancing With the Stars' judge and recent Allure cover girl, Julianne Hough, has changed up her hair once again revealing a bubble gum pink hairstyle.
"Pink hair don't care!" the former blonde captioned the image with. January Jones was another star who recently transitioned from blonde to pink. What do you think of Julianne's new 'do?
(Photos: Model's Instagram)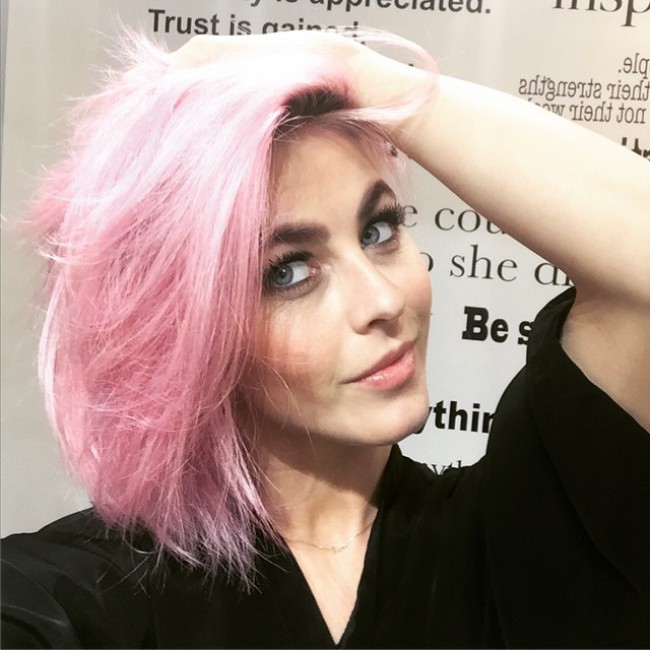 AFTER: Julianne Hough revealed a bubble gum pink hairdo