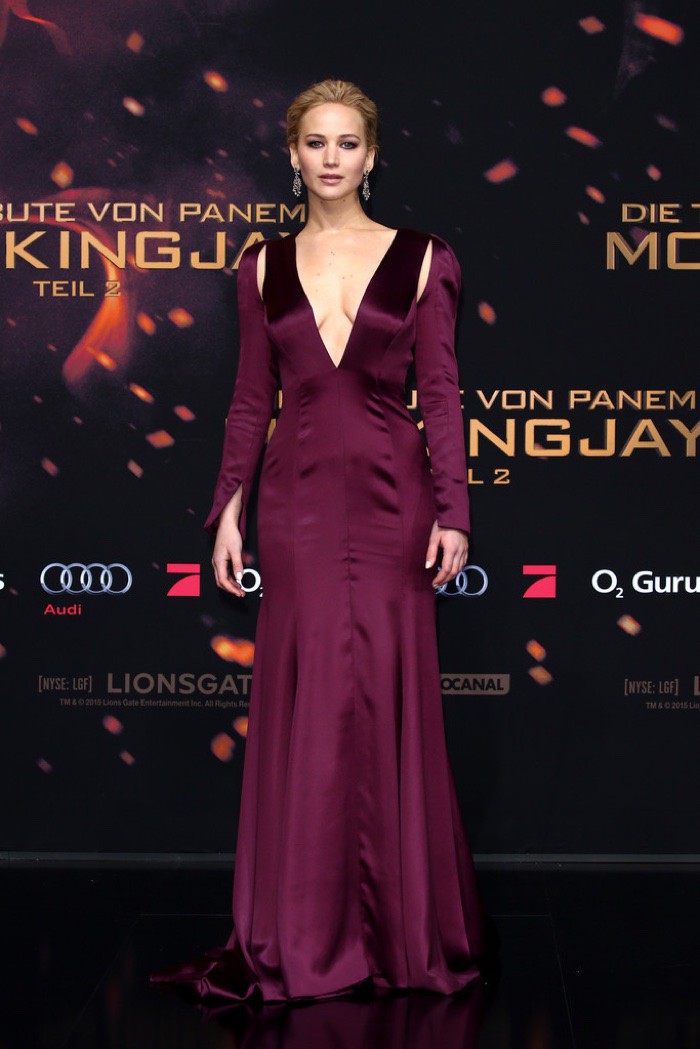 Jennifer Lawrence wears Dior Haute Couture dress at Hunger Games: Mockingjay – Part 2 world premiere
Actress Jennifer Lawrence stepped out on November 4 to attend the world premiere of her new film, 'Hunger Games: Mockingjay – Part 2', held in Berlin.
The blonde star opted to wear a dress with a plunging neckline from Dior Haute Couture. Jennifer paired the look with a slicked back hairstyle and glittering earrings.
The Dior brand ambassador also recently starred in an elegant campaign for the French fashion house's fall handbag range.
Jennifer Lawrence wears slicked back hairstyle at Hunger Games: Mockingjay Part 2 premiere
And here is another treat for Lawrence fans–a look at the IMAX poster artwork for the film featuring beautiful flower imagery as well as the movie's titular bird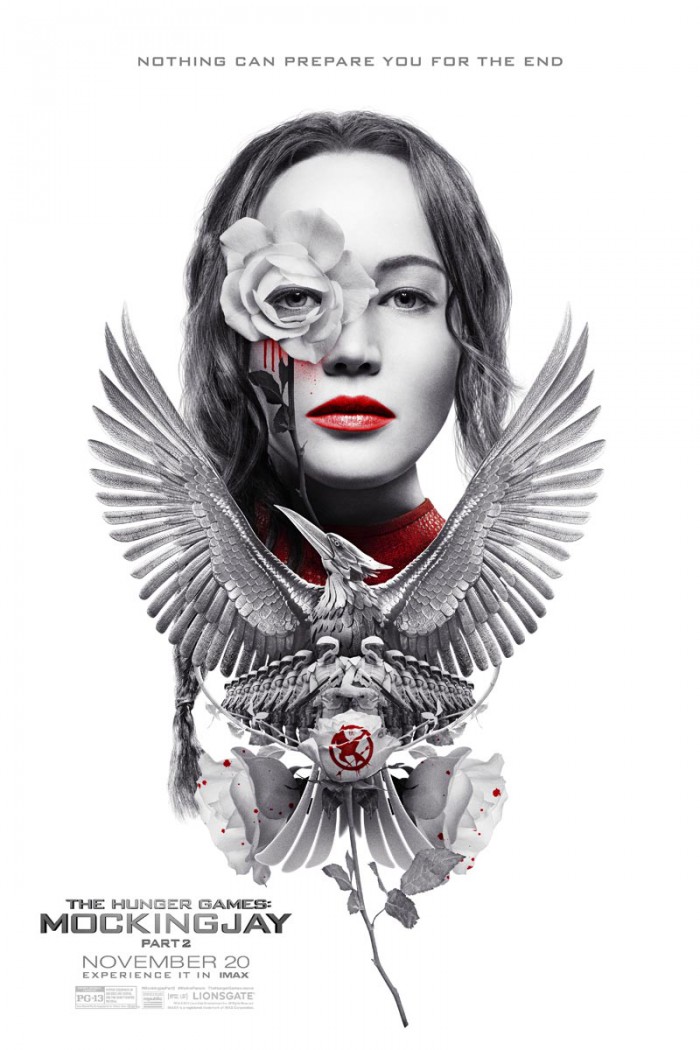 Jennifer Lawrence on Hunger Games: Mockingjay – Part 2 IMAX poster artwork