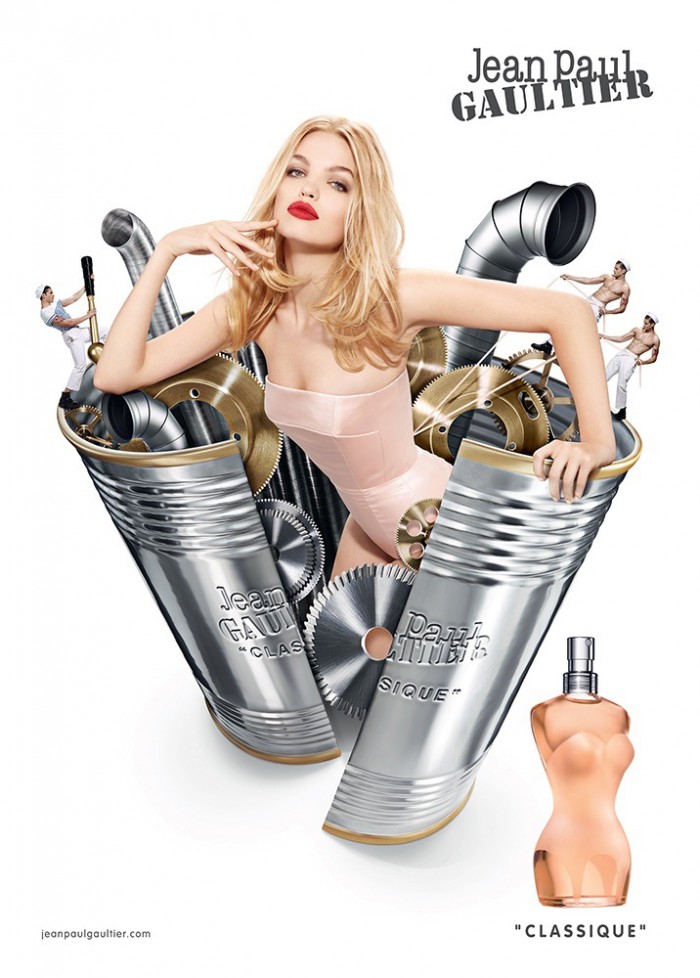 Daphne Groeneveld stars in Jean Paul Gaultier's Classique Perfume campaign
Jean Paul Gaultier has recently unveiled a new advertising campaign for his signature fragrances, Classique (for women) and Le Male (for men). The print and commercial campaign stars Daphne Groeneveld and Chris Bunn. The models pose as sexy robots in a factory setting full of gears and metals. Photographed by Miles Aldridge and styled by Alice Gentilucci, each corresponding advertisement features mini versions of the models.
In the cheeky advertising film, Daphne Groeneveld and Chris Bunn can be seen in the Jean Paul Gaultier fragrance factory. The factory turns out the signature scents with Chris playing a sailor in nautical stripes while Daphne and her all-girl posse wear matching bodysuits. The two meet each other's eyes for a romantic moment where explosions ensue. In the end, Gaultier himself makes an appearance.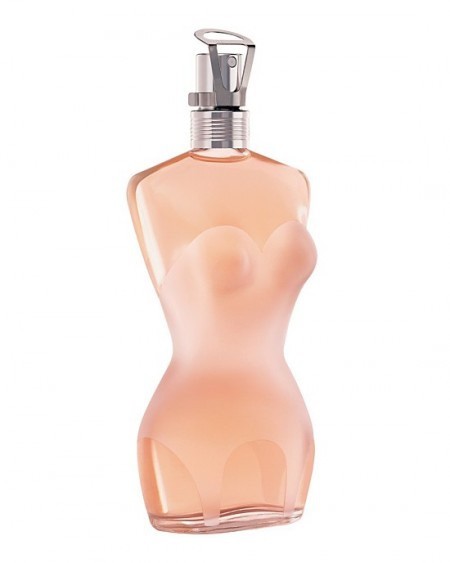 Jean Paul Gaultier Classique Perfume