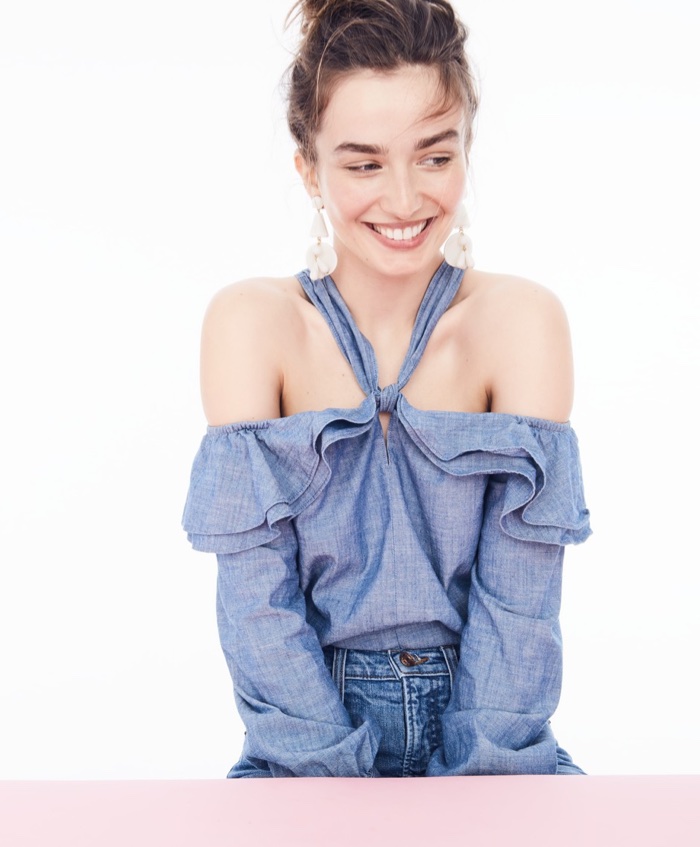 J. Crew Ivory Windbell Earrings, Off-the-Shoulder Tie-Neck Top in Chambray and Vintage Crop Jean in Landers Wash
Statement earrings and tops take the spotlight in J. Crew's recent style guide. Called 'Perfect Pairing', the lookbook focuses on big and bold earrings as well as detail orientated tops.
Model Andreea Diaconu embraces off-the-shoulder necklines and dramatic ruffles for the fashion shoot. As far as earrings go, hoop silhouettes and beaded styles stand out.
——————————————————————
J. CREW 'PERFECT PAIRING' EARRINGS & TOP LOOKBOOK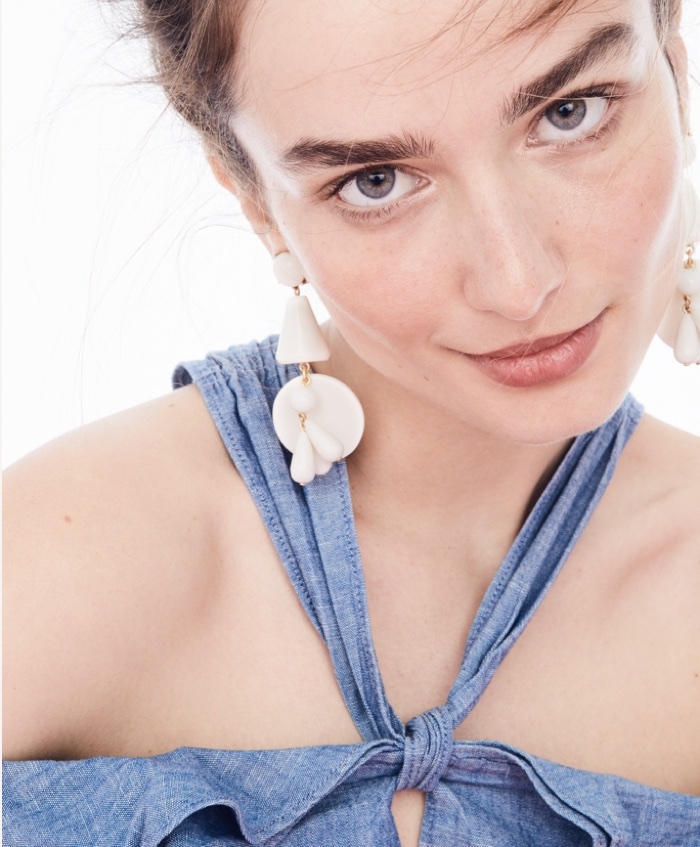 J. Crew Ivory Windbell Earrings and Off-the-Shoulder Tie-Neck Top in Chambray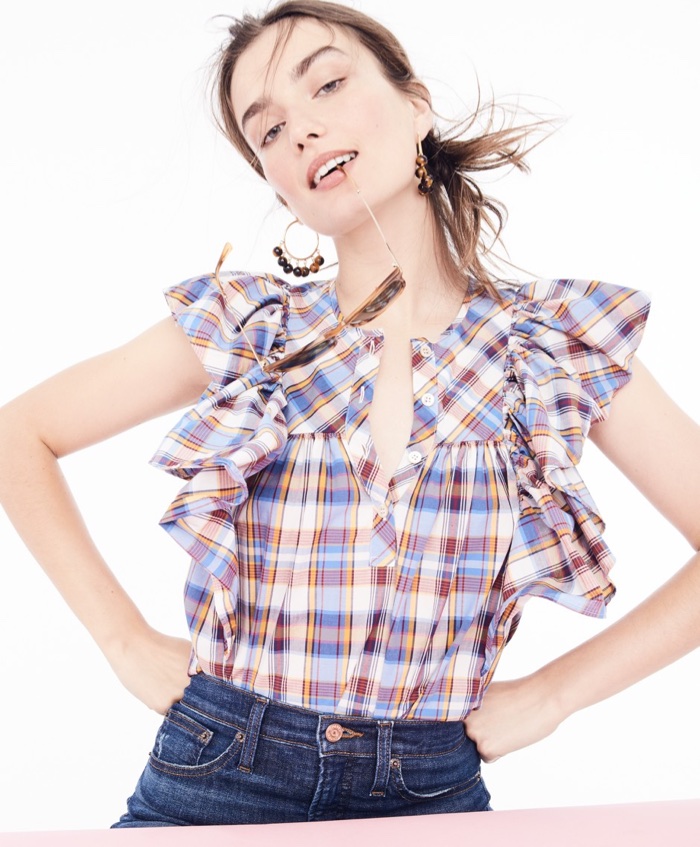 J. Crew Ruffle Top in Vintage Plaid, Beaded Tortoise Hoop Earrings, 9″ High-Rise Toothpick Jean in Lassiter Wash and Syd Sunglasses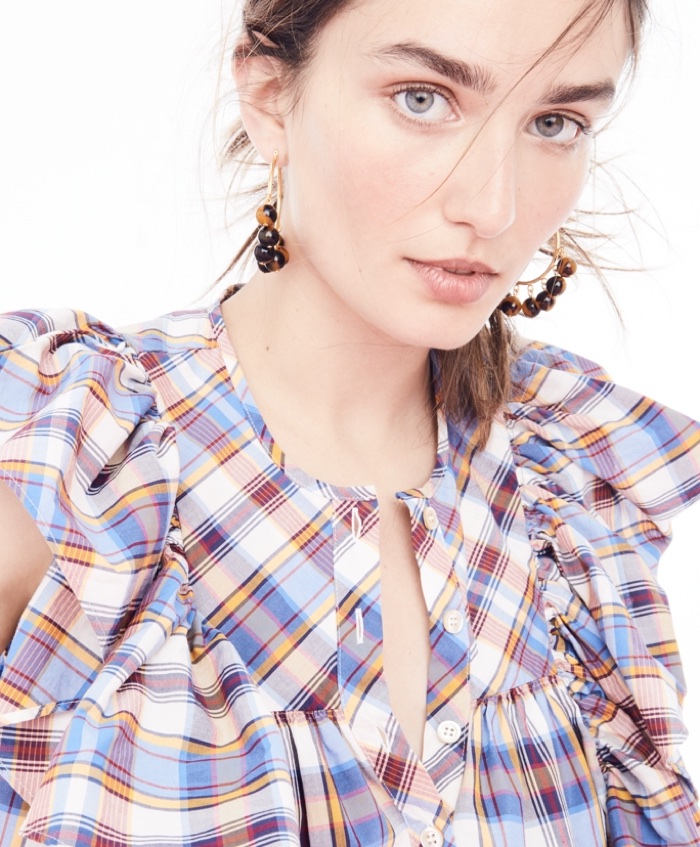 J. Crew Ruffle Top in Vintage Plaid and Beaded Tortoise Hoop Earrings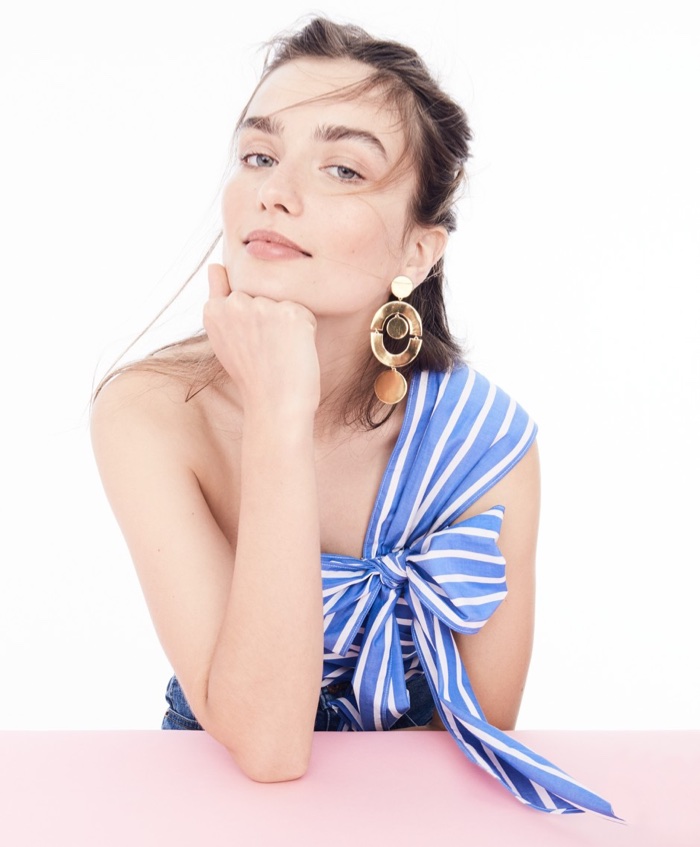 J. Crew One-Shoulder Bow Top in Stripe, Orbit Earrings and High-Rise Denim Short in Brixton Wash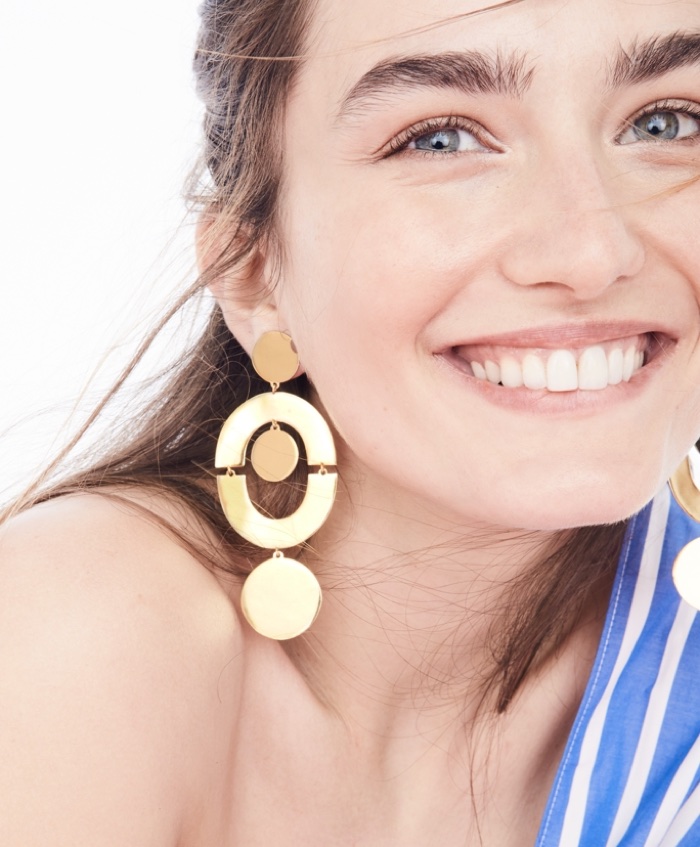 J. Crew One-Shoulder Bow Top in Stripe and Orbit Earrings