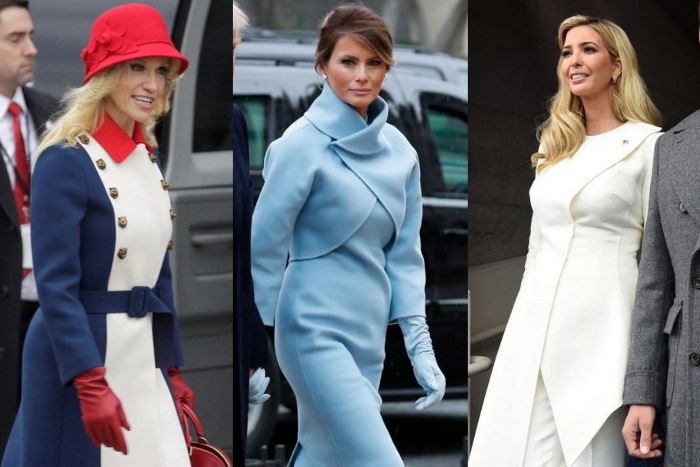 (L-R) Kellyanne Conway, Melania Trump, Ivanka Trump
It's official, Donald J Trump has been sworn in as the 45th President of America, and the political elite have gathered in Washington for Donald Trump's Inauguration ceremony – including his former rival, Hillary Clinton and daughters Ivanka and Tiffany.
It was Kellyanne Conway, President Trump's senior adviser, who captured the mood of the day wearing a bold Gucci look for today's Inauguration ceremony. She called the red white and blue coat "Trump revolutionary wear". However her look by the Italian design house goes conflict with the 'buy American' message which the President touted in his Inaugural address.
More images after the jump – see who else is in Washington for the Inauguration – and what they're wearing.
(All Photos: AFP/Getty Images)
—————————————————————————–
Inauguration 2017 Style In Washington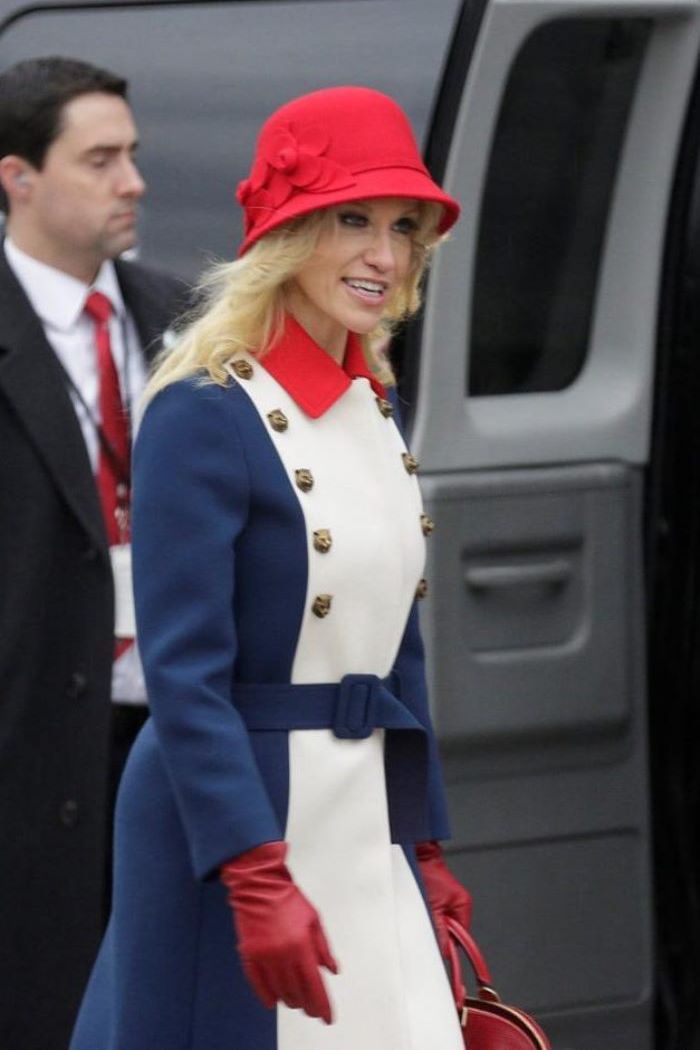 Kellyanne Conway wearing a bold Gucci look by the Italian design house Gucci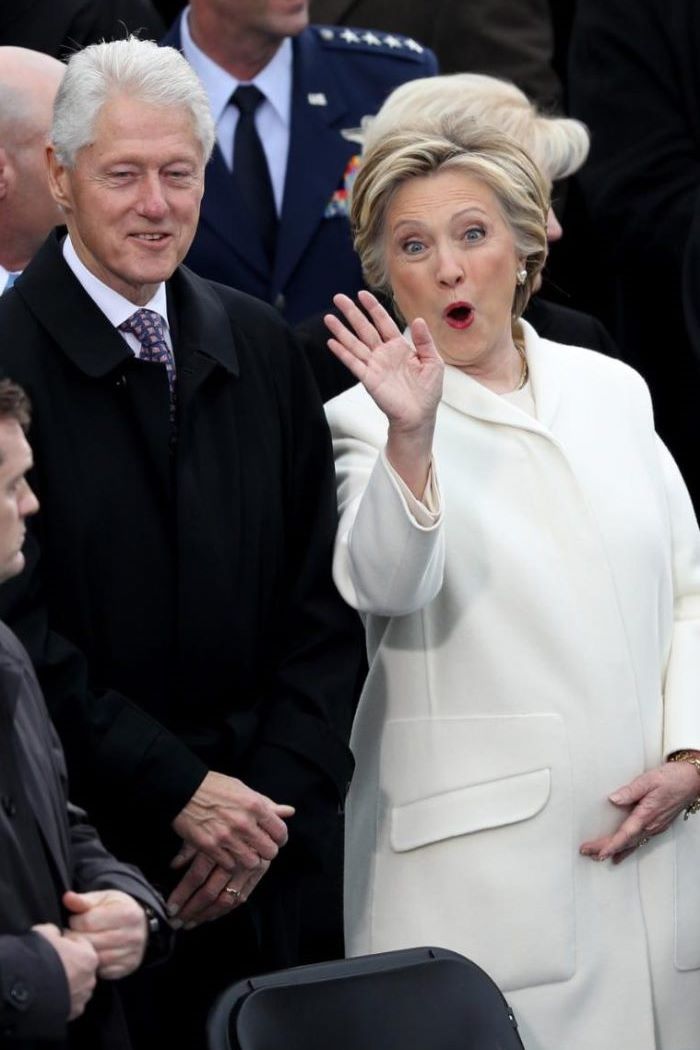 Hillary Clinton in her white suit, designed by American stalwart Ralph Lauren – an interesting style twist, given Lauren has also dressed the incoming First Lady Melania Trump today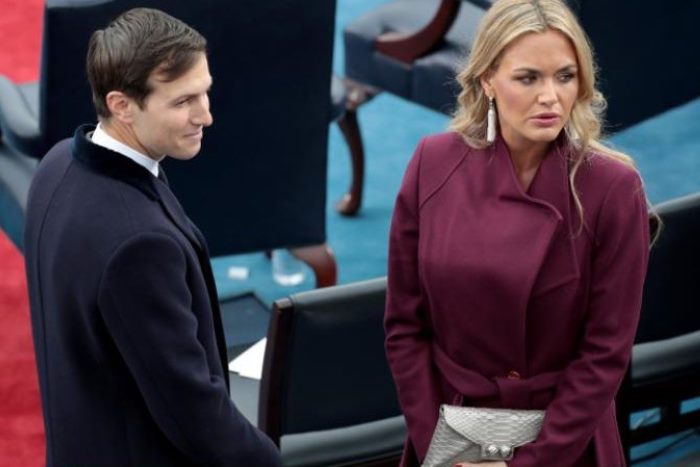 Jared Kushner, husband of Ivanka, and Vanessa Trump wearing tassel earrings and a maroon coat – await the Inauguration ceremony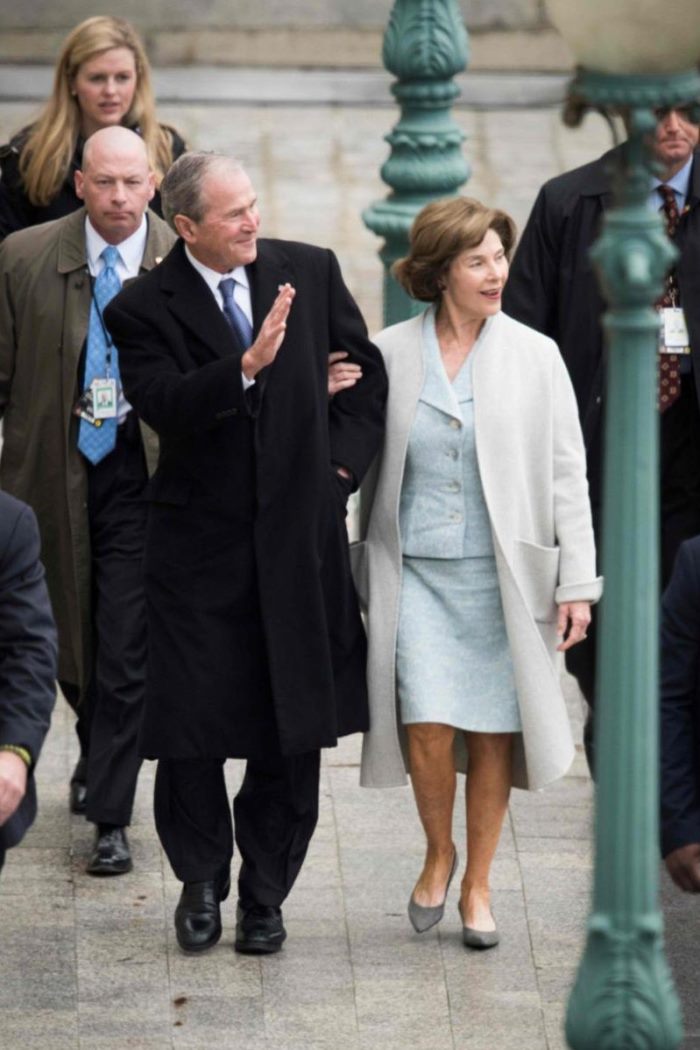 Former President George Bush arrives with wife Laura Bush, wearing the same icy blue hue as Melania Trump
Tiffany Trump continue the white trend in a sharp coat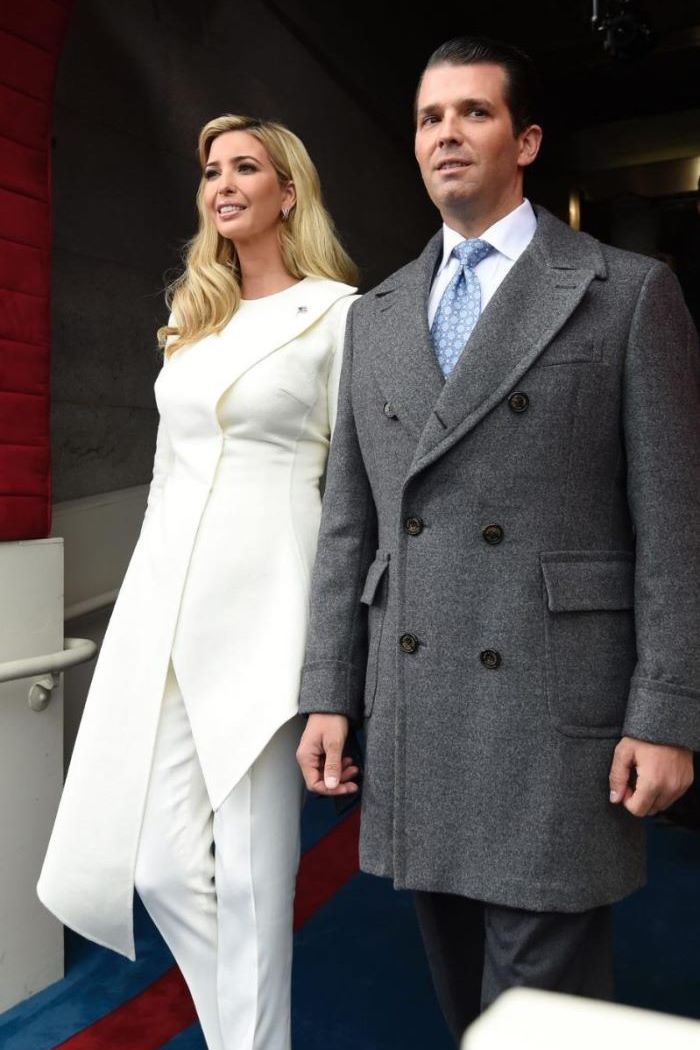 Ivanka Trump also opted for a bright white tailored look by Oscar de la Renta – her jacket was longer length with a handkerchief hem and stayed true to her signature polished style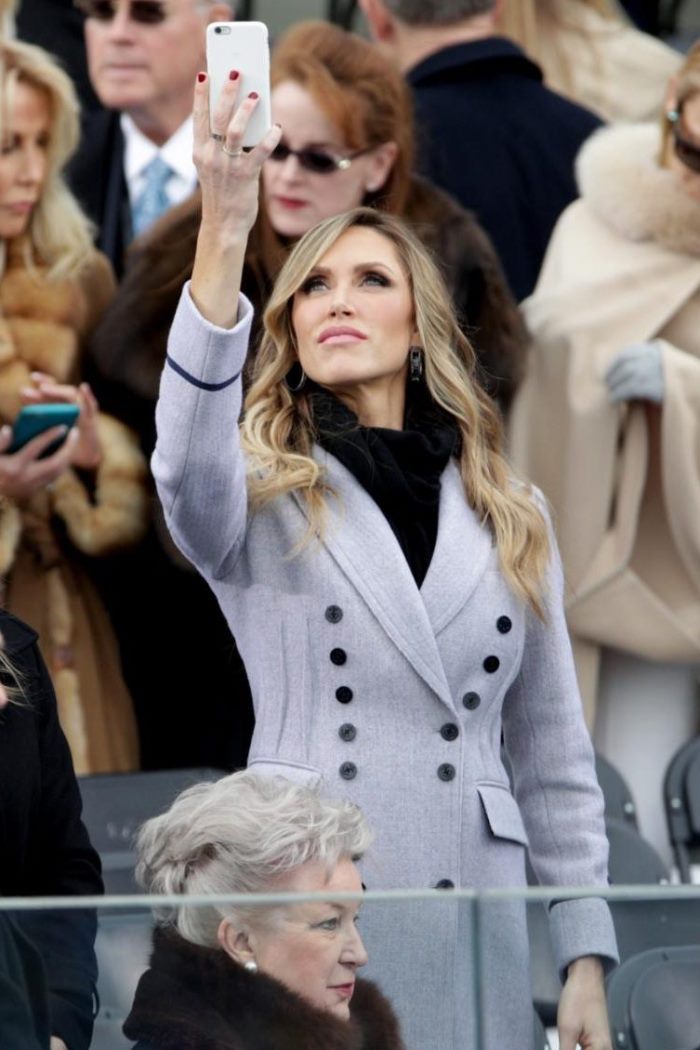 Donald Trump daughter-in-law, Lara Trump takes a photo as she wait for the Inauguration ceremony to begin. She wears a military-inspired lilac coat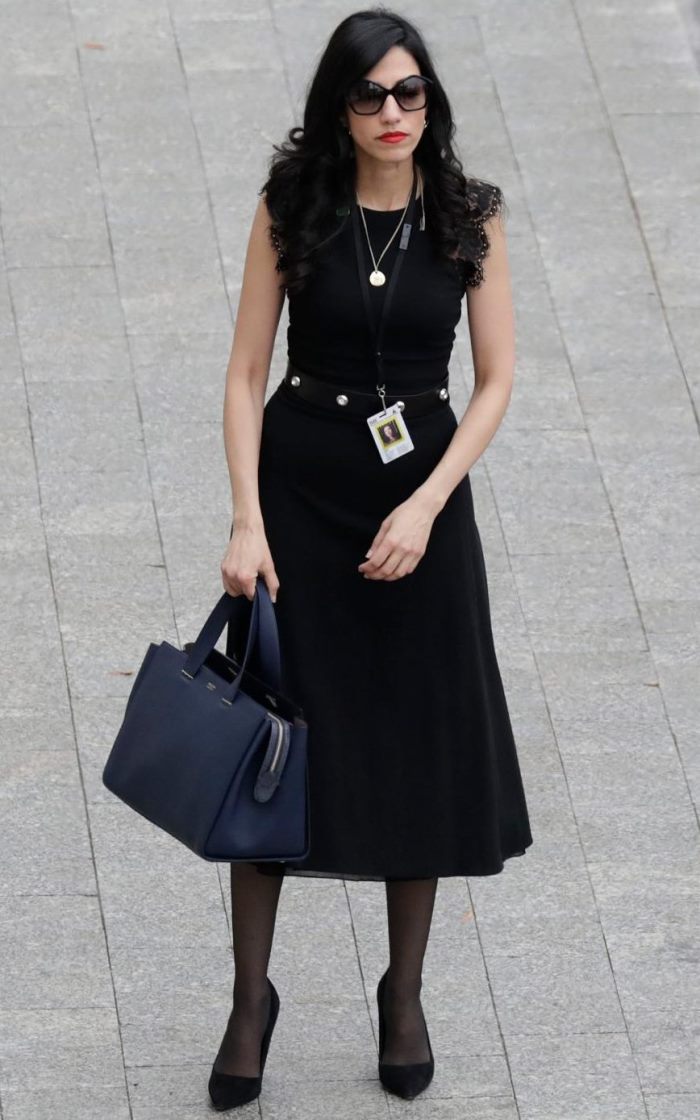 Hillary Clinton's long time aide Huma Abedin accompanied her boss to the Inauguration ceremoy, wearing a lace-trimmed black dress and statement red lips
Outgoing First Lady Michelle Obama wore a simple burgundy dress to greet the new First Lady and her husband Donald Trump as they arrived at The White House for coffee before the swearing in ceremony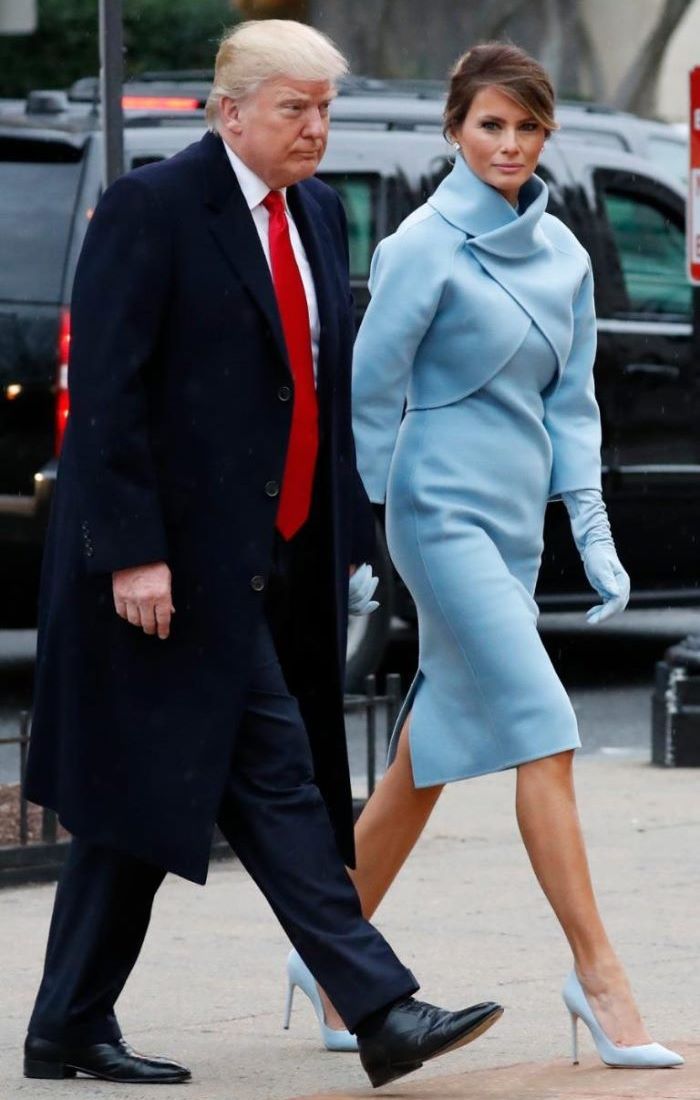 Melania Trump chose to emulate the most fashionable of all First Ladies Jackie Kennedy with her Ralph Lauren outfit for Donald Trump's swearing in ceremony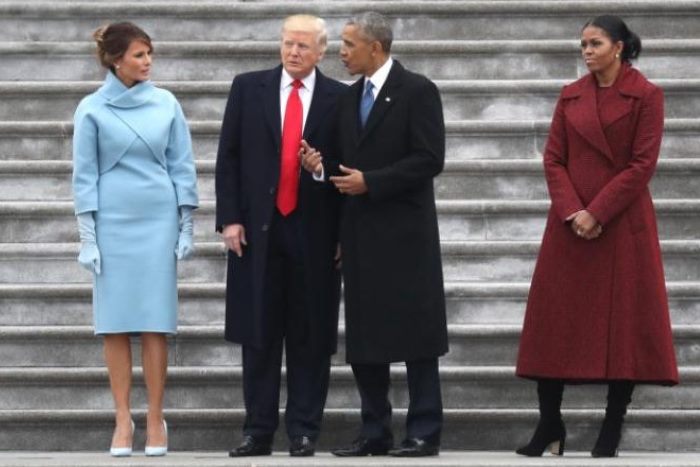 The Obamas and The Trumps pose together after the Inauguration ceremony
—————————————————————————–
Also, using gigapixel technology, CNN managed to capture an ultra-high res, interactive, 360° photograph of the presidential inauguration—a great way to explore the crowd in detail and maybe (just maybe) spot yourself in the crowd. Click here to dive into the photo for yourself.