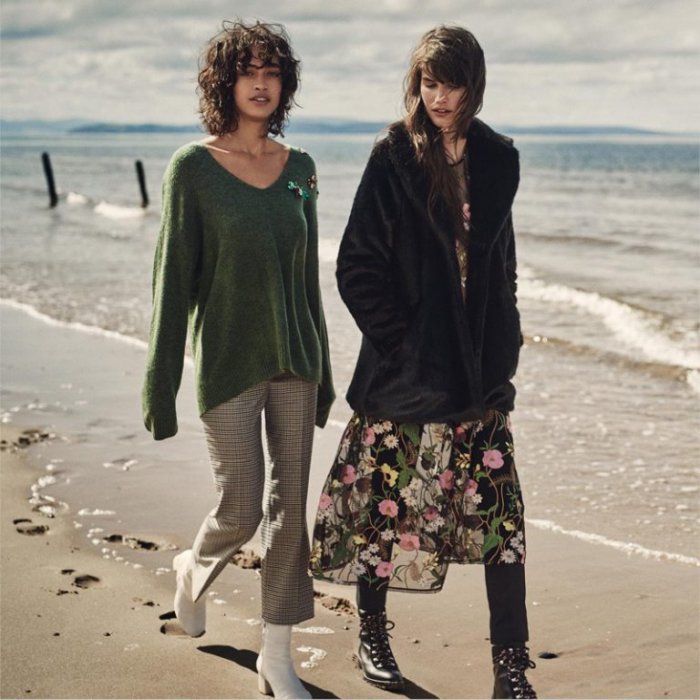 (Left) H&M Sweater with Appliqués, Ankle-Length Pants and Leather Ankle Boots (Right) H&M Faux Fur Jacket, Embroidered Mesh Dress, Slim-Fit Pants High Waist and Warm-Lined Boots
As the weather cools down, H&M looks ahead to the winter with its new trend guide. Called 'Modern Eclectic', the fashion shoot stars models Vanessa Moody and Alanna Arrington.
The pair head to the beach in cozy layers including padded jackets, chunky knit sweaters and cropped trousers. Paired with long scarves and leather boots, these ensembles are warm yet fashionable.
———————————————————————
H&M 'MODERN ECLECTIC' WINTER 2017 LOOKBOOK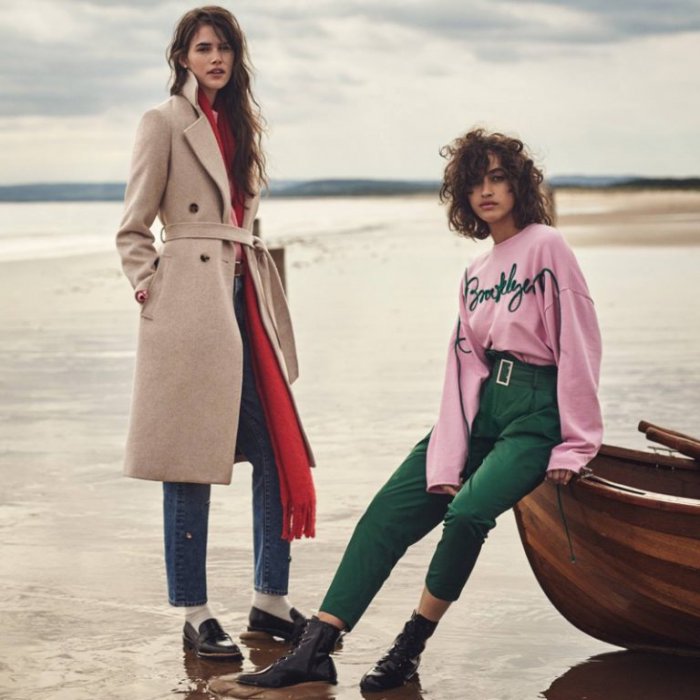 (Left) H&M Double-Breasted Coat, Woven Scarf, Vintage High Jeans and Leather Loafers (Right) H&M Oversized Sweatshirt, Paper-Bag Pants and Boots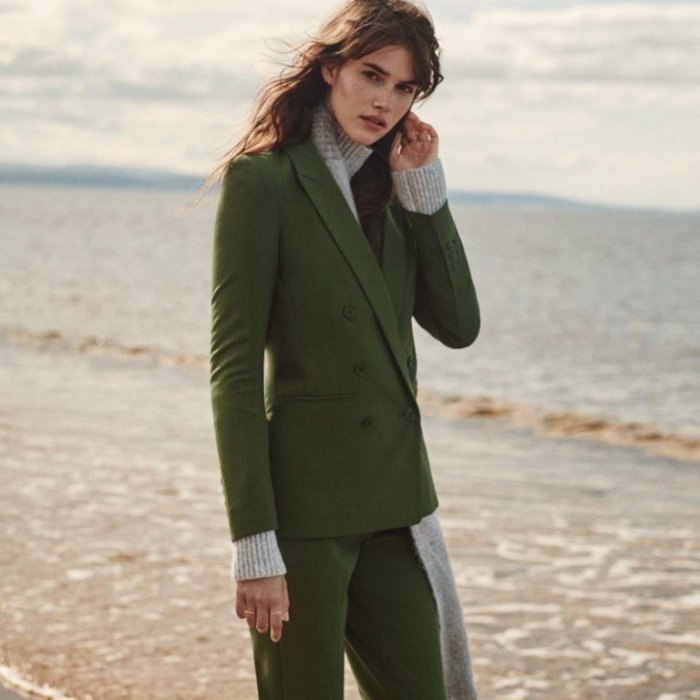 H&M Double-Breasted Jacket, Ankle-Length Pants and Woven Scarf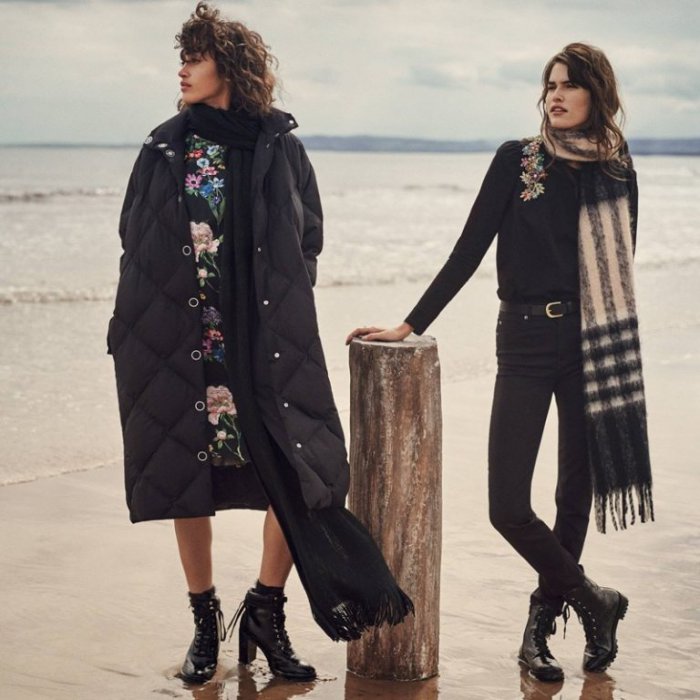 (Left) H&M Padded Jacket, Wide-Cut Satin Dress, Knit Scarf and Ankle Boots (Right) Woven Scarf, Cotton Blouse with Rhinestones, Leather Belt, Slim-Fit Pants High Waist and Boots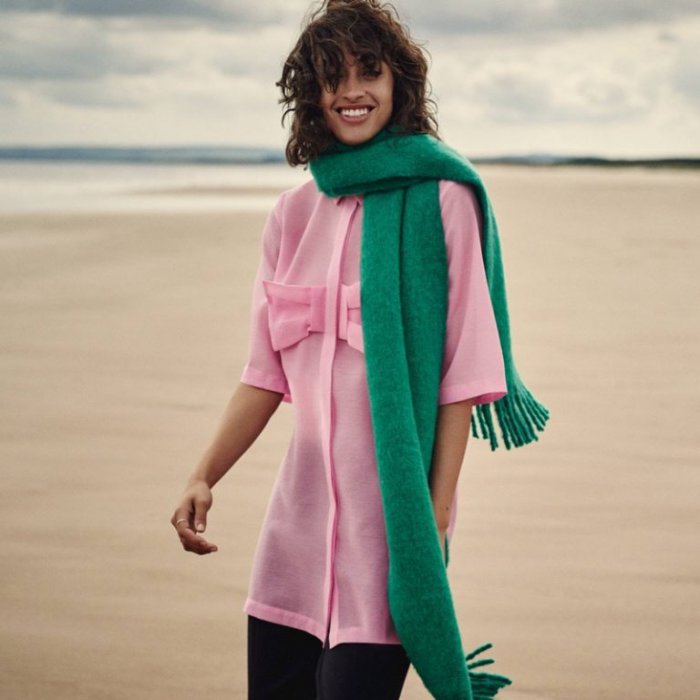 H&M Bow-Detail Dress, Woven Scarf and Slim-Fit Pants High Waist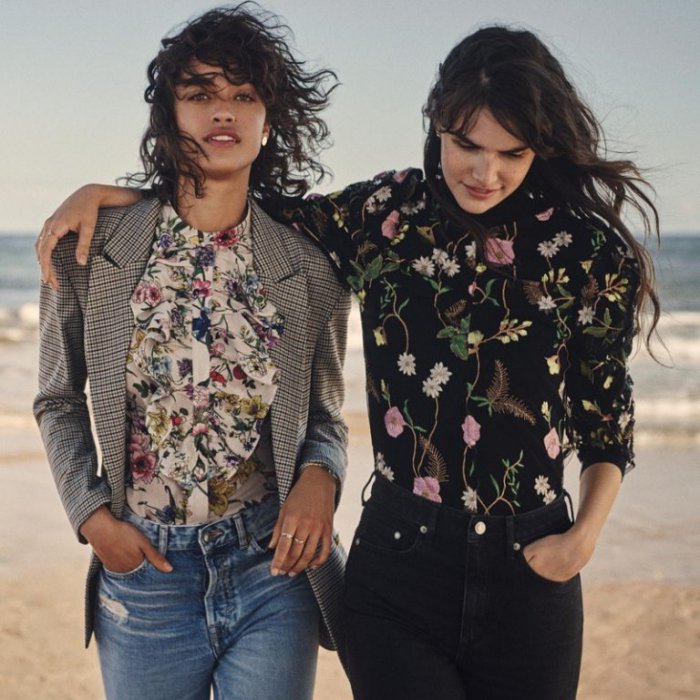 (Left) H&M Plumeti Blouse and Vintage High Cropped Jeans (Right) H&M Embroidered Top and Slim-Fit Pants High Waist
H&M Sweater and Skirt with Embroidery