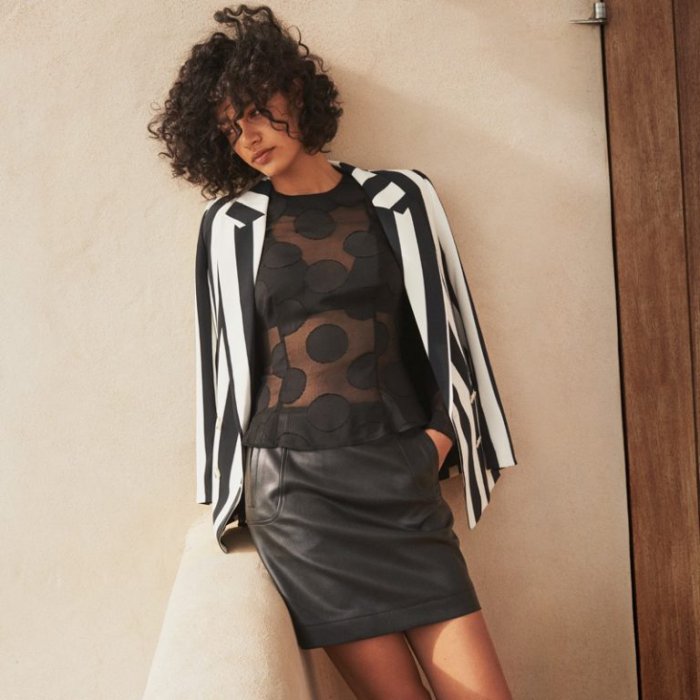 H&M Double-Breasted Jacket, Long-Sleeved Top and Faux Leather Skirt
It may still be winter, but H&M is looking to the New Year with its latest trend guide. Called 'The Rich New Mix', the fashion shoot focuses on resort 2018 styles perfect for the warm weather.
The lookbook focuses on floral print dresses, striped separates and draped trousers. Finishing each ensemble, slip-on sneakers and flats round out the outfits.
———————————————————-
H&M 'THE RICH NEW MIX' RESORT 2018 LOOKBOOK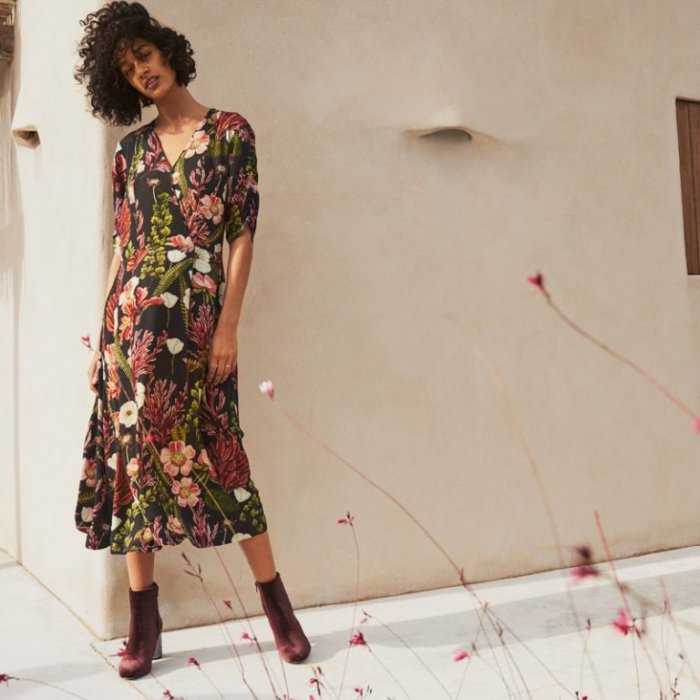 H&M Patterned Dress and Boots with Glittery Heels
H&M Fitted Jacket, Draped Jersey Top, Dress Pants and Slip-on Shoes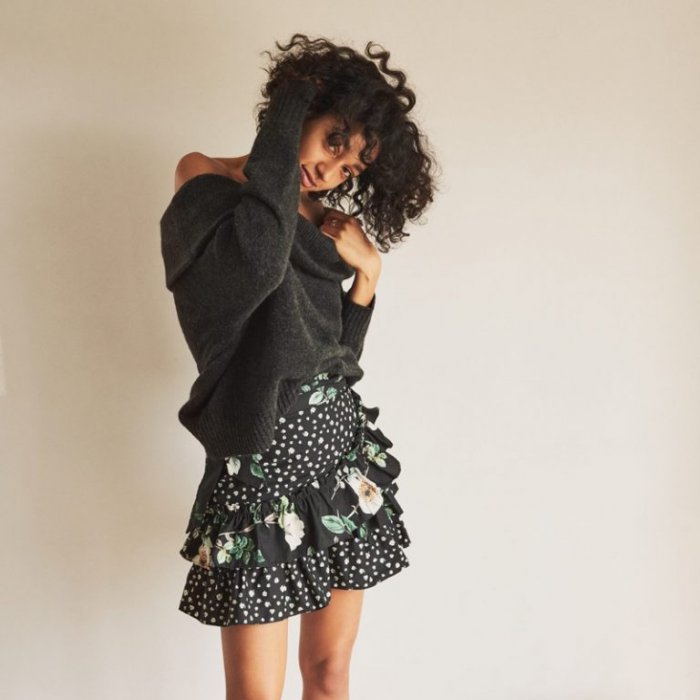 H&M Sweater and Flounced Skirt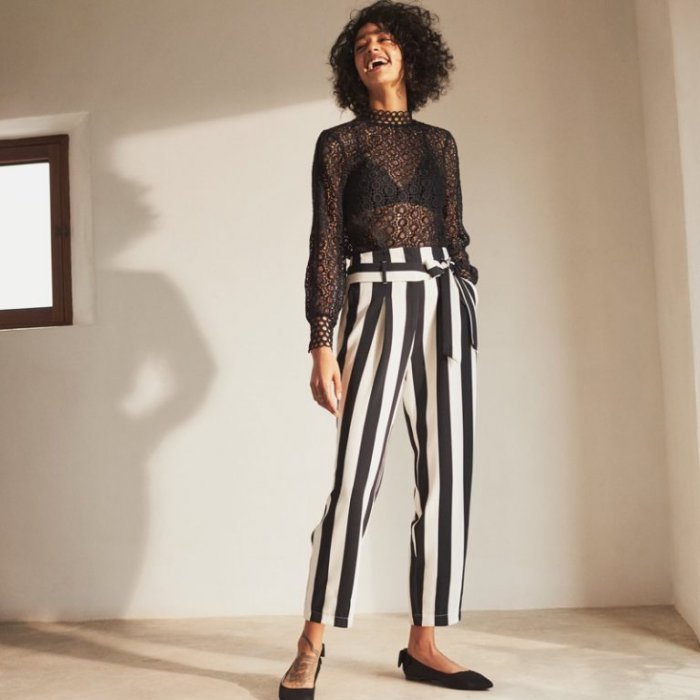 H&M Lace Blouse, Wide-Leg Pants and Ballet Flats with Bow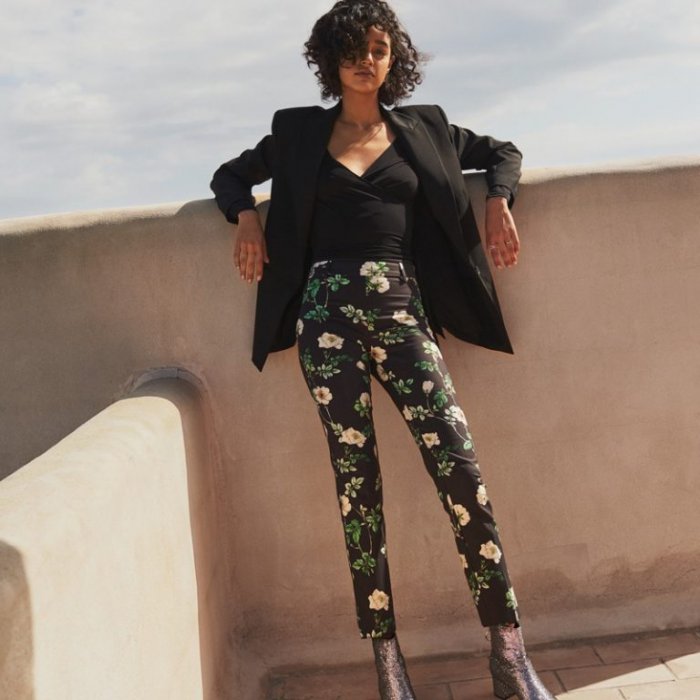 H&M Short Wrapover Top and Stovepipe Pants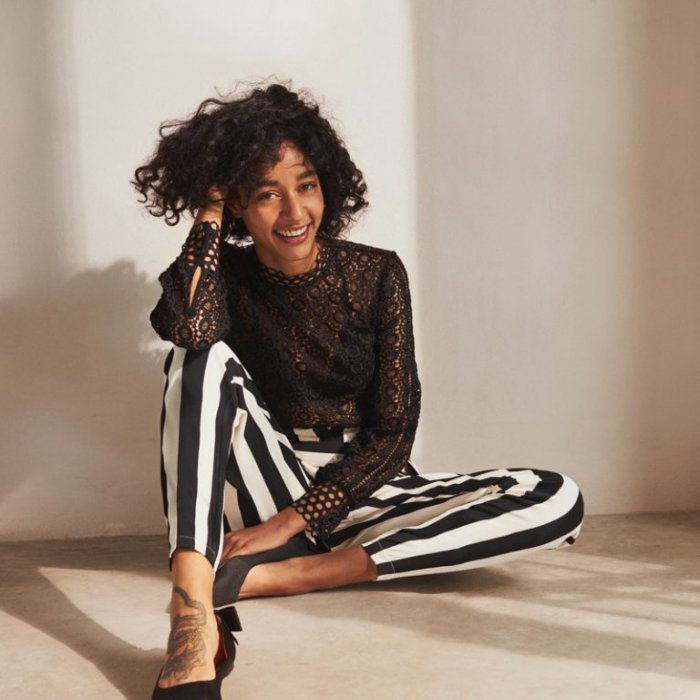 H&M Lace Blouse, Wide-Leg Pants and Ballet Flats with Bow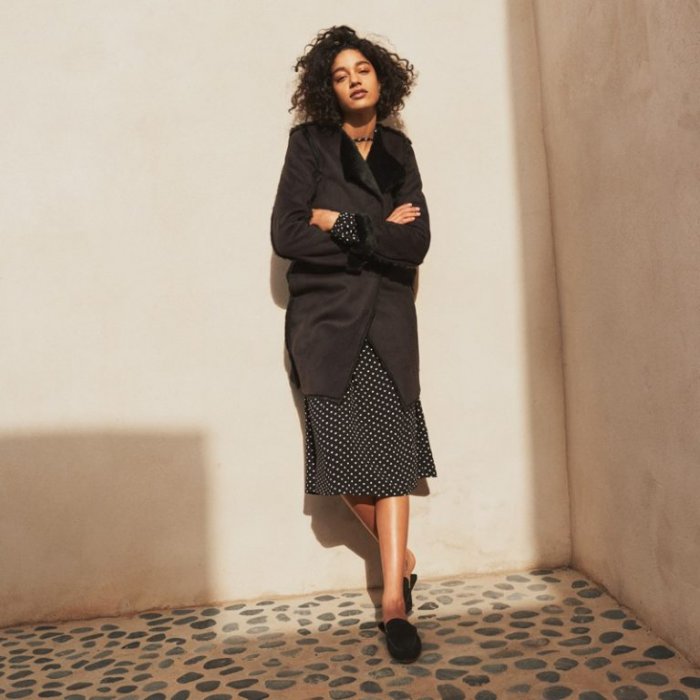 H&M Faux Suede Coat, Crêped Dress and Ballet Flats with Bow