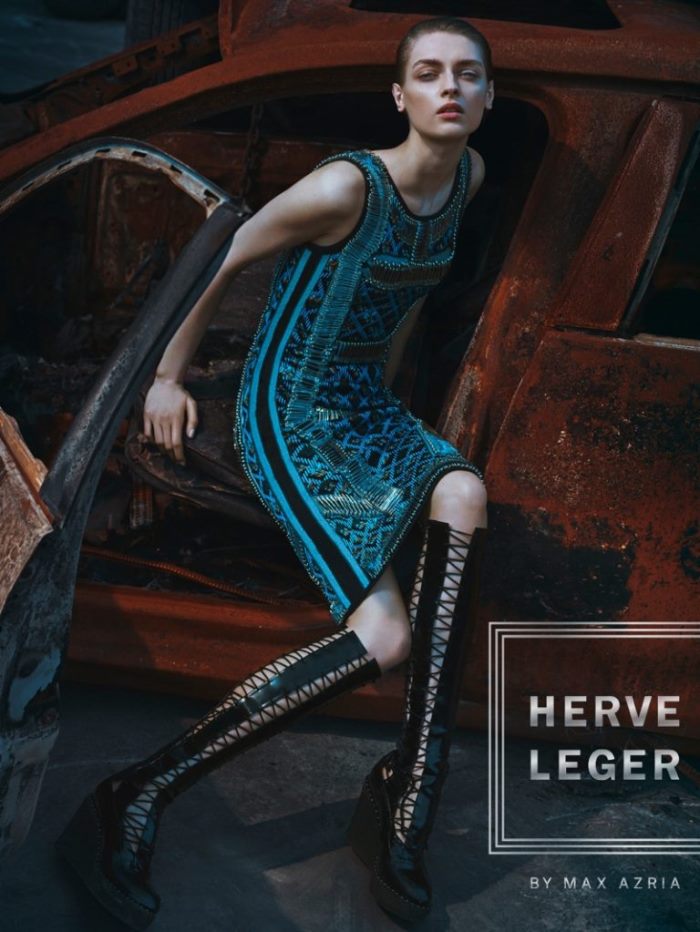 Daga Ziober stars in Herve Leger's fall-winter 2016 campaign
Herve Leger sets a dark scene at the junkyard for the brand's fall-winter 2016 campaign.
Photographed by Boe Marion, model Daga Ziober wears Leger's famous bandage dresses with fringed hemlines, graphic prints and grommet details. The brunette poses against a backdrop of wrecked cars moody, stormy clouds. Mikael Kangas worked on creative direction for the advertisements with styling by Elizabeth Cabral.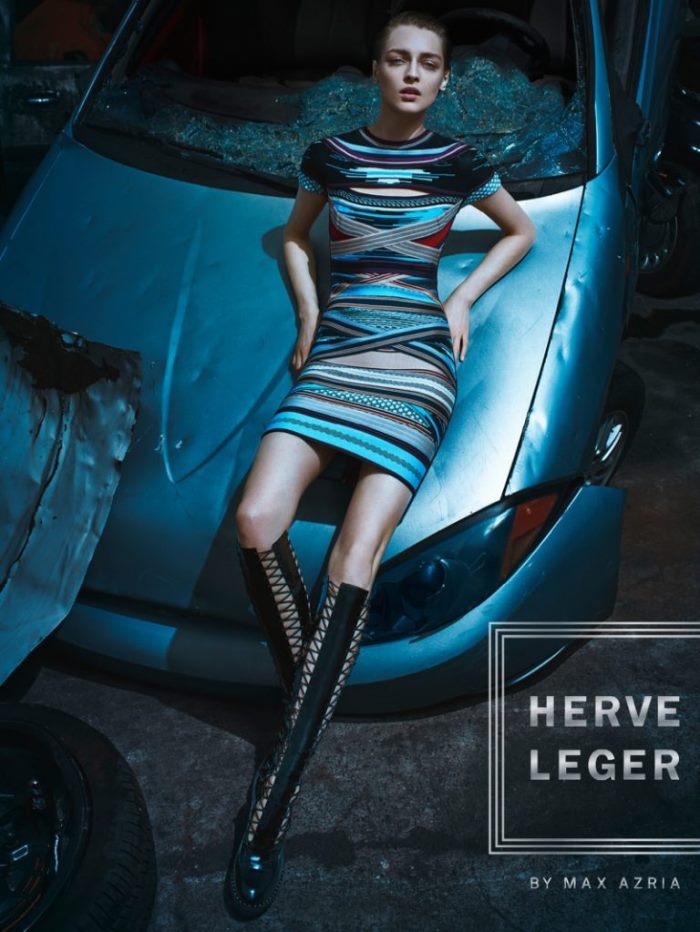 Herve Leger features multi-colored stripe dress in fall 2016 campaign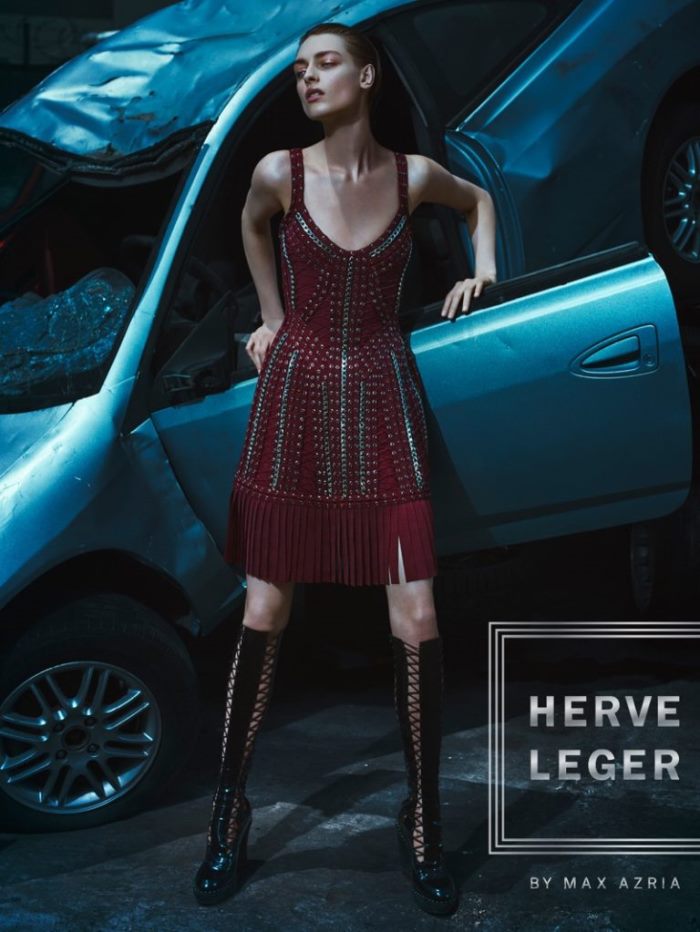 Herve Leger's fall 2016 advertisements feature fringe adorned dress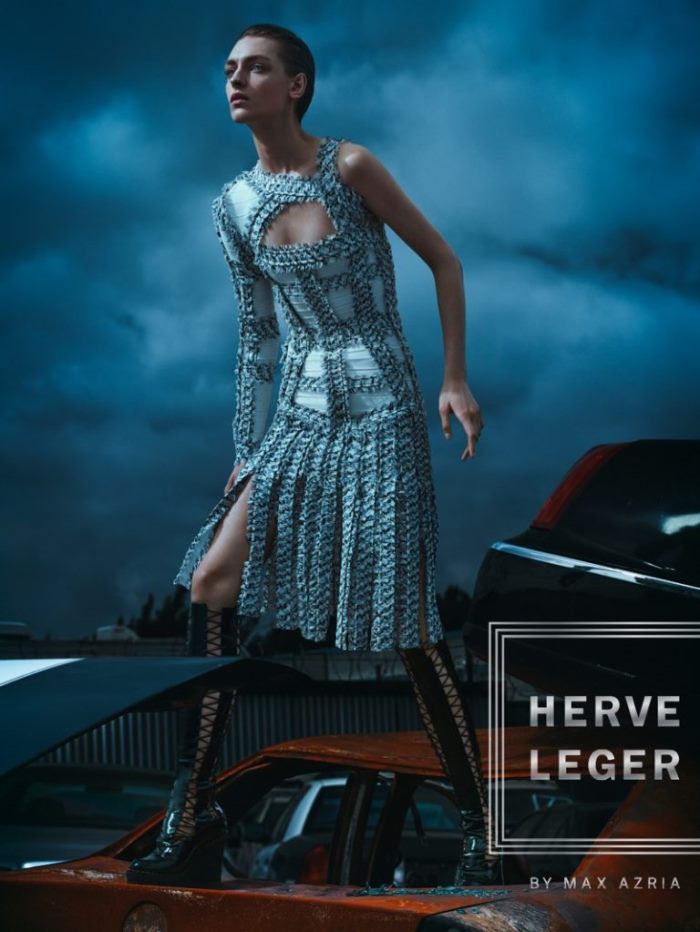 An image from Herve Leger's fall 2016 advertising campaign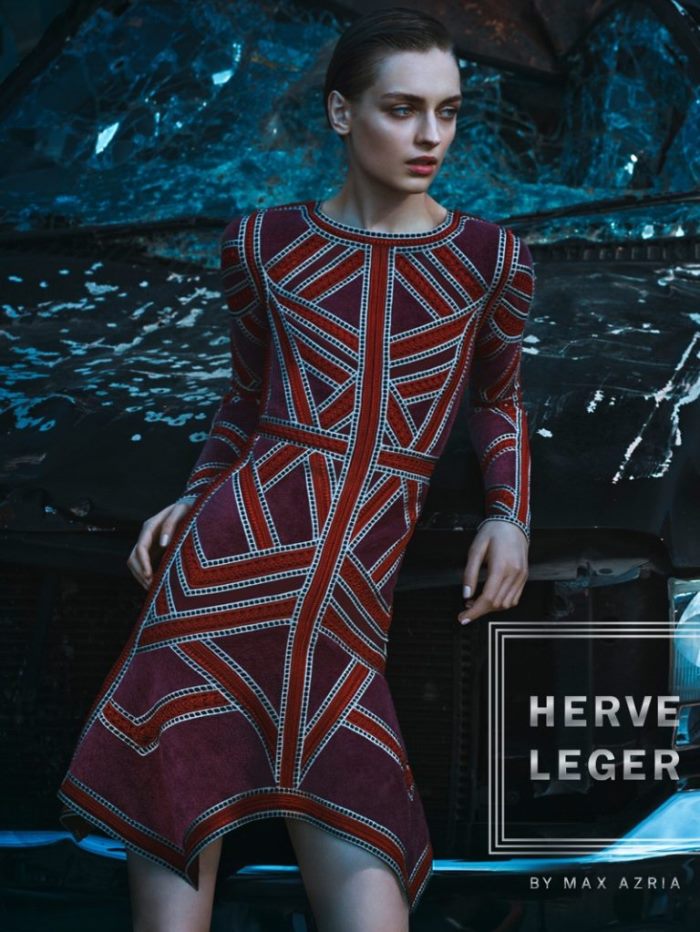 Herve Leger spotlights geometric striped dress for fall 2016 advertising campaign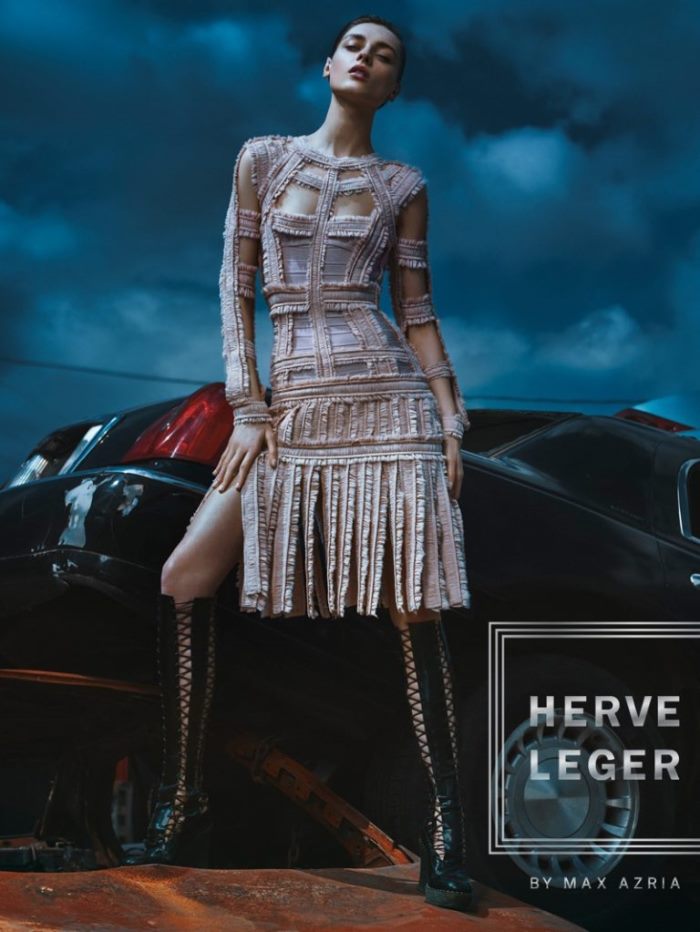 Herve Leger spotlights a punk inspired fringe dress for fall-winter 2016 campaign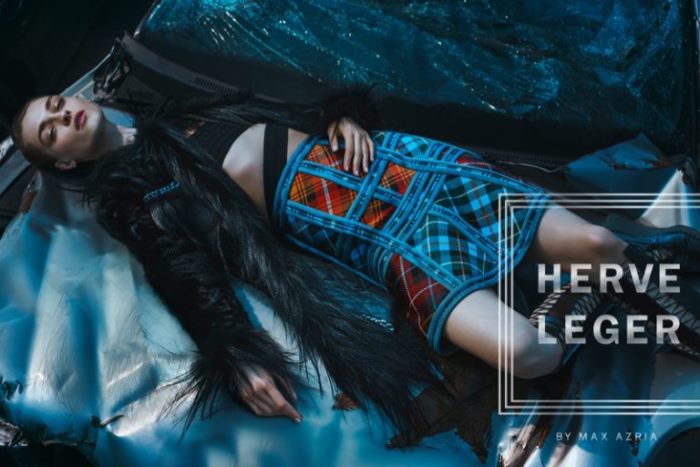 Herve Leger's fall-winter 2016 campaign features plaid print skirt with caging