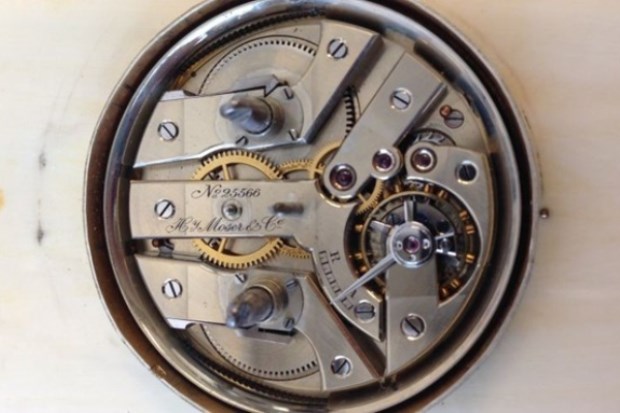 If you have not already heard, the Swiss franc has risen by as much as 30 percent after the Swiss National Bank (SNB) abandoned the cap on the currency value against the euro. The SNB also cut a key interest rate from -0.25% to -0.75%  – this raises the amount investors pay to hold Swiss deposits. The BBC reports that stock markets around Europe declined, causing investors to buy "safe haven" assets like gold and German bonds.
The BBC also reports that "Many investors believe that with the franc so strong Swiss companies will struggle to maintain export levels.", with one trader describing the trading after the shocking announcement as "carnage".
The Swiss watchmaking industry has been hit hard by the shake up. The BBC says that Swatch Group has seen its share price drop by 15 percent, with the company's Chief Executive Nick Hayek calling the decision "a tsunami" for Switzerland's economy. According to Bloomberg, further bad news for the watchmaking world came when Richemont, the parent company of watch brands like Vacheron Constantin and IWC, saw its shares decline by 16 percent.
One of the many Swiss watchmakers affected by the monetary change is H. Moser & Cie. Its CEO, Edouard Meylan, has written a rather amusing open letter to Thomas Jordan, President of the Swiss National Bank. We encourage you to check it out below… we promise that it will be an enjoyable read.
AN OPEN LETTER TO MR. THOMAS JORDAN, PRESIDENT OF THE SWISS NATIONAL BANK, ON BEHALF OF ENTREPRENEURS FROM H. MOSER WATCHES.
Neuhausen am Rheinfall, January 15th, 2015
Dear Mr. President,
I wanted to personally and publicly thank you, regarding your dramatic move releasing the minimum Swiss Franc exchange rate of 1.20 to the Euro.
When I woke up that morning I had a strange feeling. As I checked the news, I wondered, "What am I going to do today?" aside from our usual business in January. There was no new conflict, no big news about emerging markets slowing down, and thank goodness, no new terror attack.
I am an entrepreneur, and I own a small watch manufacture called H. Moser & Cie, based inSchaffhausen, Switzerland. Very Rare is our tagline at H. Moser & Cie. Very Rare, because we produce 1,000 watches, we are entrepreneurs in an independent, family-owned business that employs 55 people, and because we are a manufacture in the true sense of the word, developing and producing our own ingenious watches.
As an entrepreneur in a small Swiss company, I like a challenge; whether it's the pressure from the big luxury groups in supply or distribution. Or, a fight to do more with small budgets against the avalanche of big advertising and marketing. Well, today, Mr. President, your dramatic move helped step it up a notch: over 95% of our watches are sold to people outside of Switzerland, and the first retailers called the same day to cancel orders.
So this morning at 10:38 when my CFO sent me an email titled "Breaking News", I thought "aha, finally something to do". Something that forces me to find smart solutions to continue our growth and improving profitability and to ensure continuity for H. Moser & Cie. and the jobs for 55 people working for me.
In fact, one thought crossed my mind: why not just move 2 kilometres into Germany and continue business as usual in the EU? I'll even beat that other restriction on permits for workers from the EU that came up in February 2014 – around 20% of my employees are German.
Let me make my appeal clear to you, on behalf of the many small and mid-size businesses that employ so many Swiss people: I trust you have a strong plan that will help all of us make it through with you over the long term. Because otherwise, along with many other wonderful Swiss creations, H. Moser watches may just have become very, very, very rare.
Sincerely,
Edouard Meylan
CEO of H. Moser & Cie.