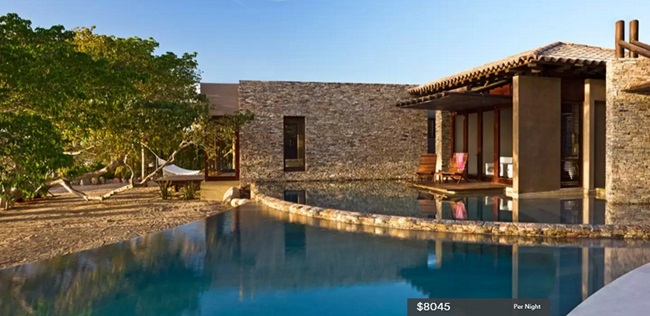 You know Gwyneth Paltrow. She's Pepper Potts, Tony Stark's personal assistant and love interest from the iconic Iron Man movies, or Viola de Lesseps in the 1998 American romcom Shakespeare in Love. Or maybe, she's just Gwyneth Paltrow, popular Academy Award-winning Hollywood actress.
When it comes to Hollywood celebrities, you think of glitzy glamor and a star-studded swanky life. You think private jets, bodyguards, high-profile parties, jet setting around and series of nights at the Hilton, Shangri-La and St. Regis' of the world – in short, anything but ordinary.
Just last week, the famed actress has reportedly traded in some nights at swanky five-star hotels or posh resorts for something a little less traditional: an Airbnb. Paltrow booked the $8,000 per night, six-bedroom villa with her kids and boyfriend, Brad Falchuk, during the Martin Luther King weekend in Mexico.
This dream villa is located within the private residential community of Punta Mita, Mexico, and is flanked by the Pacific Ocean on one side, and the Sierra Madres on the other. The villa's two outdoor infinity edged pools sit on the beach and look as if they spill directly into the ocean. To top it off, an on-site chef, two infinity pools and a home theatre are also available, along with a guest houseman to attend to the needs of the guests.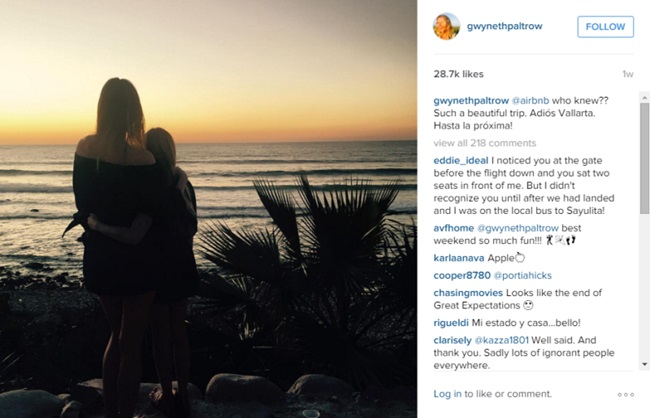 The star posted an Instagram photo at the end of her stay and expressed her pleasant surprise at having a great experience.