The Gucci Flora silk scarf, inspiration for the Gucci Flora 1966 fragrance
Gucci revitalizes their Flora fragrance line with the addition of Gucci Flora 1966. The fragrance celebrates the year that the Flora motif was born, the design inspired by the iconic Flora silk scarf Gucci created for Princess Grace Kelly.
The limited edition fragrance is cased beautifully in a black silk pouch dotted with a bright bouquet of peonies and long green leaves, while the bottle is simple and sleek in black.
Flora 1966 is a blend of chypre notes of patchouli, vetiver and musk contrasted with bourbon pepper and bergamot and feminine aromas of peony and rose.
"The year 1966 is a milestone in Gucci's history," said Creative Director Frida Giannini. "It marks the birth of the Flora motif. The fragrance, with its silken texture, will make every woman feel like a modern day icon."
Flora 1966 is available this May in Gucci boutiques worldwide.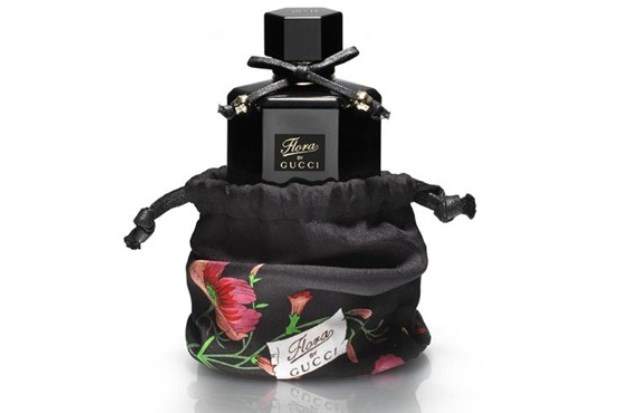 Flora 1966, housed in a floral-decorated silk pouch