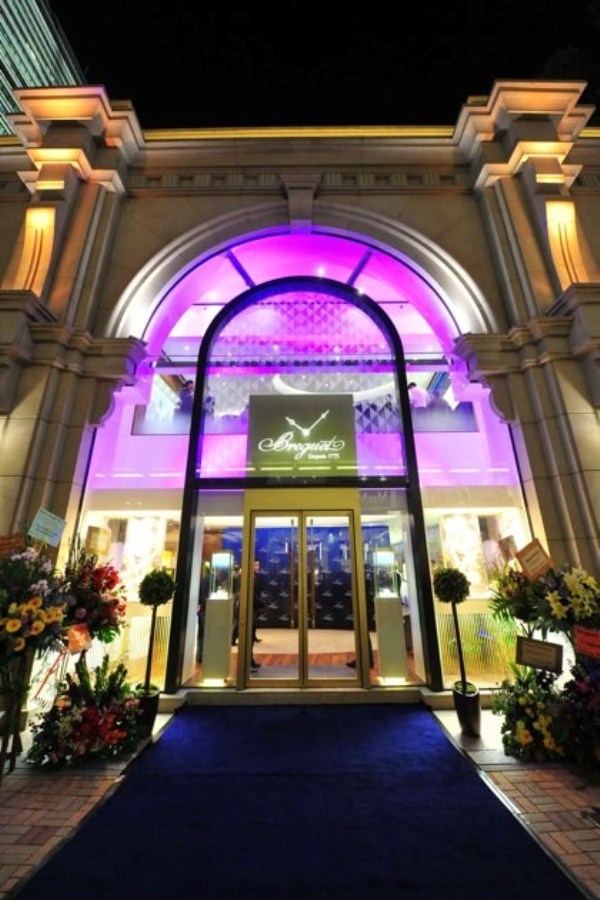 Breguet recently celebrated the opening of its first boutique in Hong Kong. A throng of watch aficionados, including 30 Ultima cardholders, attended the jubilant occasion.
Located in the elegant shopping arcade 1881 Heritage, it represents a significant milestone for the brand. The shop itself spans 300 square metres and is spread over two floors. The blued glass inserts in the front windows are inspired by Breguet's antique pocket watch enamel dial colour. Downstairs you'll notice a VIP room and special oval shape sales areas which were designed with the Reine de Naples wrist-watch in mind. Upstairs has been reserved for special exhibitions.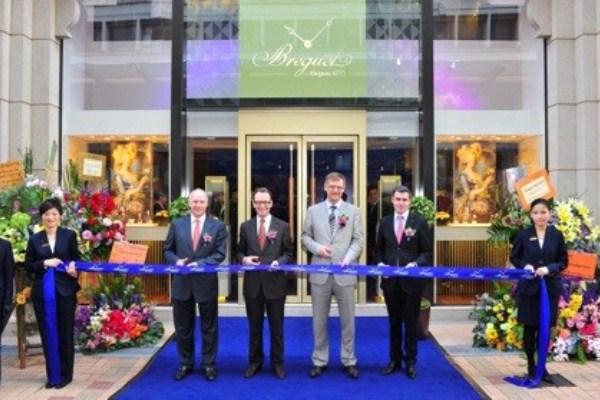 (L-R) Mr Martin Ganz, Mr Hans J. Roth, Mr Kevin Rollenhagen & Mr Stanislas Chevrin-Geli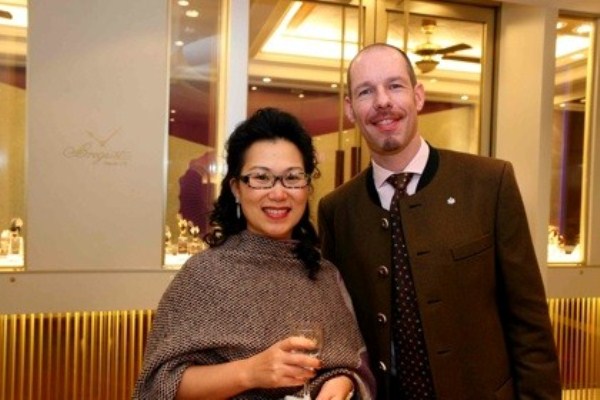 Ms Jane Yang & Mr Jens-Peter Cam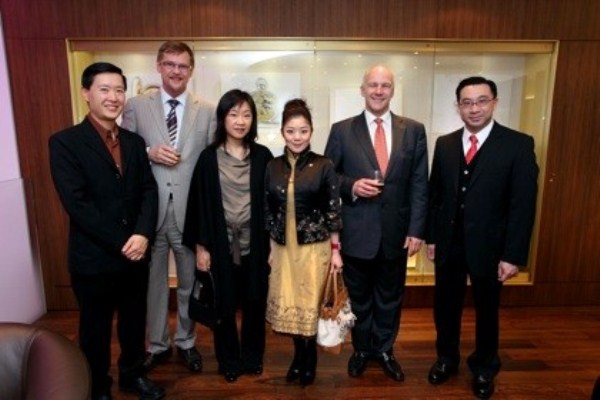 (L-R) Mr Trey Lee, Mr Kevin Rollenhagen, Ms Chiu-Inn Lee, Ms Judy Chen, Mr Martin Ganz & Mr Jerome Li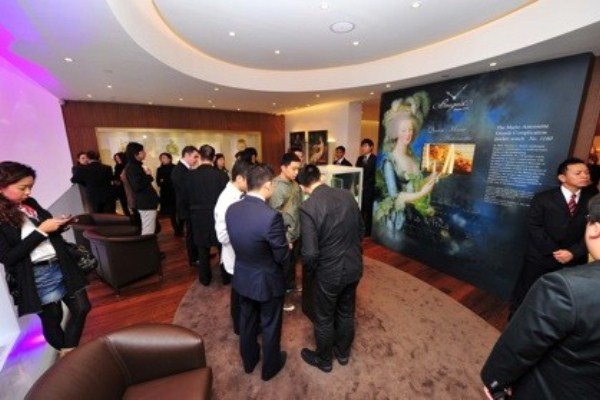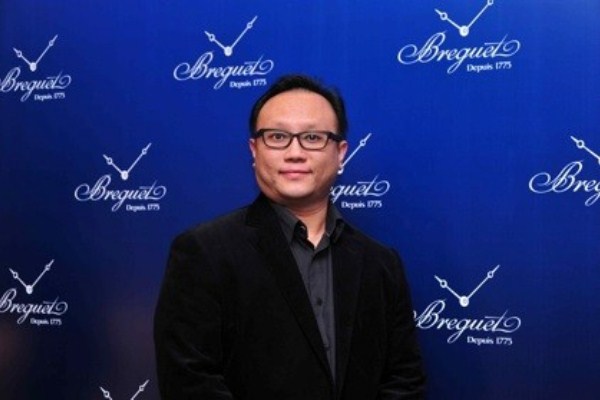 Mr Peter Chan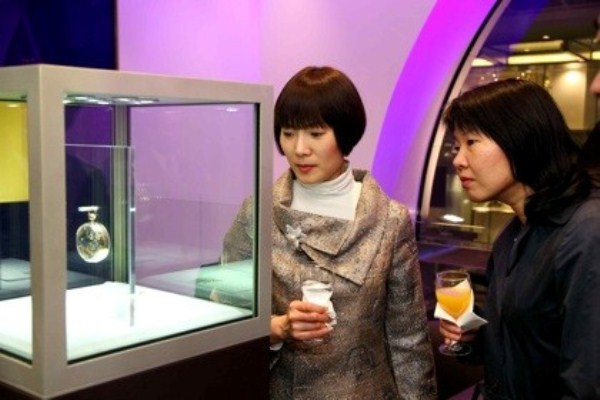 Ms Jane Wong & Ms Amy Lai
To commemorate the opening of the boutique, the famous Marie-Antoinette grand complication pocket watch No. 1160 was exhibited in Hong Kong for the first time.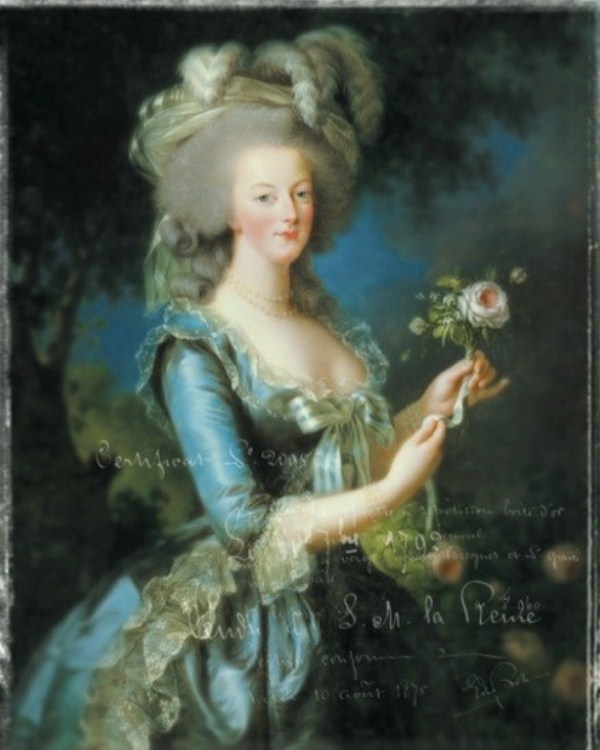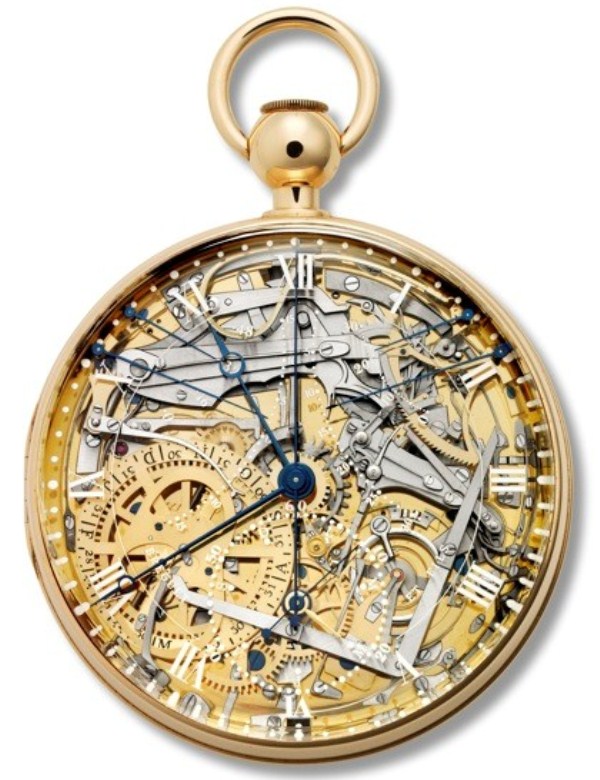 This exhibition also included other antique timepieces once owned by Tsar Alexander I of Russia, Empress Josaphine Bonaparte and Empress Marie-Louise of France.