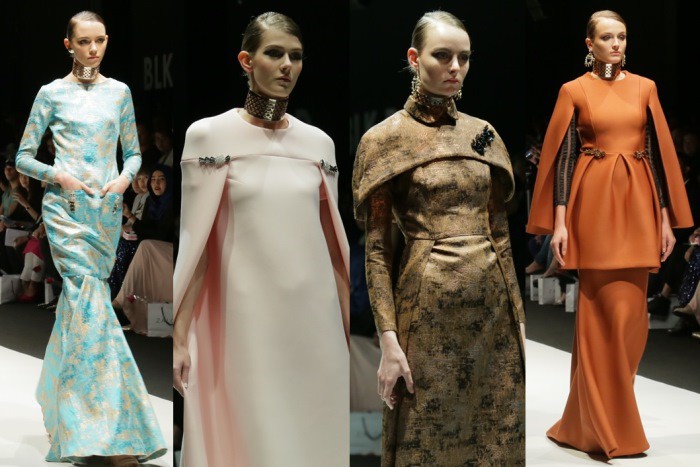 After the viewing of FIZIWOO's ready-to-wear line at the 2015 Singapore Fashion Week, we're thrilled to interview the dynamic duo behind the brand, Mohd Hafizi Radzi Woo (Fizi) and Izree Kai Haffiz (Kai).
What sparked your interests in fashion?
Fizi has always been interested in fashion since he was young, as his mother was a tailor. He always dreamt of becoming a fashion designer, and to finally be able to pursue his childhood dream is surreal. As for Kai, the search for creative expression is always close to his heart and since his foray into the fashion field, he has not once looked back.
What made you take fashion more seriously and make a career out of it?
It all started when Fizi and Kai got to know each other and had a casual discussion over coffee about their own interests in fashion. As Fizi was still in the early stages of his fashion career, Kai took interest in helping him out, and it has since sparked a chemistry as their tastes in fashion are similar. The pair decided to do this seriously together even while they were still studying – juggling classes and fashion shows is tiring but exciting.
Are you self-taught or did you studied fashion design?
Fizi has a degree in Fashion Design, while Kai has a degree in Architecture. Kai has worked as an architect in Singapore for a while but the 9 to 5 routine bored him so he ended up quitting his job and moving back to Kuala Lumpur to focus on his fashion business wholeheartedly.
How did you define your particular style or approach to fashion?
We would say we are not bounded by the conventional, yet we won't go overboard to the point that our pieces are not wearable. We always love to play around with the simple form and reinterpret it in our own way – padding more volume, manipulating patterns to create pieces that are memorable.
How has your work evolved since you began your own label?
We started making pieces on our own out of interest. Going through the entire process of fashion-making has taught us a lot and this has strengthened our roles within the company as well. Today, Fizi handles the creative side while Kai manages the company, but we still come together to share our ideas when we are producing a new collection just like how we have been doing it since day one.
Recently with ZALORA's support, we unveiled our exclusive collection at The ZALORA Fashion Festival – Lebaran Edition during a private showcase event at Hotel Pullman Kuala Lumpur in Malaysia earlier this year. The reception of our collection has been wonderful so far. In fact, after a mere few hours of launching this new collection on ZALORA Malaysia, some of the pieces were sold out!
Our collaboration with online fashion powerhouse ZALORA has proven to be a right choice and it has enabled us to bring our designs to the region's fashion-savvy consumers, and take us onto a regional platform. We also have to thank ZALORA for inviting us to be a part of Singapore Fashion Week this year, which is undoubtedly one of the region's biggest fashion events.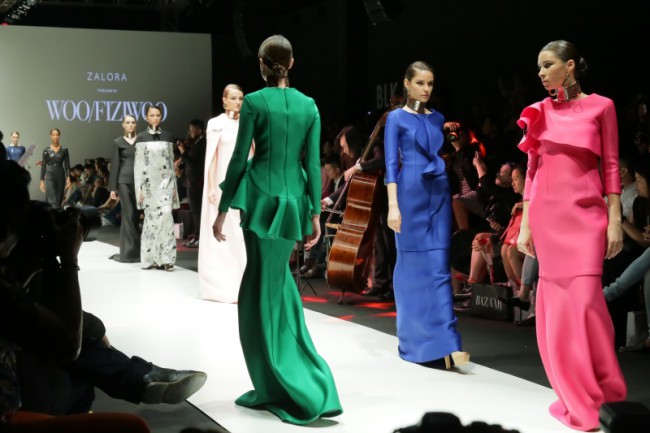 What inspires you the most & what has influenced your style?
Inspiration for us always comes from what we have perceived. Hence we travel around often to see and experience the world and the diversified culture of the other continents. Our style is hugely influenced by international fashion styles, but we incorporate the style of each local market into our designs, so that it is easier for the respective local customers and brand followers to digest and relate to them.
How is your work received internationally?
It's been going well so far! As our brand is still considered young, we have a long way to go and we are currently taking baby steps to penetrate the international market. Currently, FIZIWOO is available in Brunei, Malaysia and Singapore. We have plans to penetrate other ASEAN markets such as Indonesia and Philippines so hopefully everything goes smoothly for us.
Have you always wanted to be a designer? And what would you be if you weren't?
We both knew since we were young that we would end up in the creative industry. However, if Fizi wasn't a designer, he would have wanted to do Interior Design. On the other hand, Kai would have wanted to be a chef.
We strive to…
Live our lives to the fullest; meeting interesting people along the way and having fun while doing what we do best.
——————————————
For updates on the WOO/FIZIWOO collection and its availability in Singapore, visit: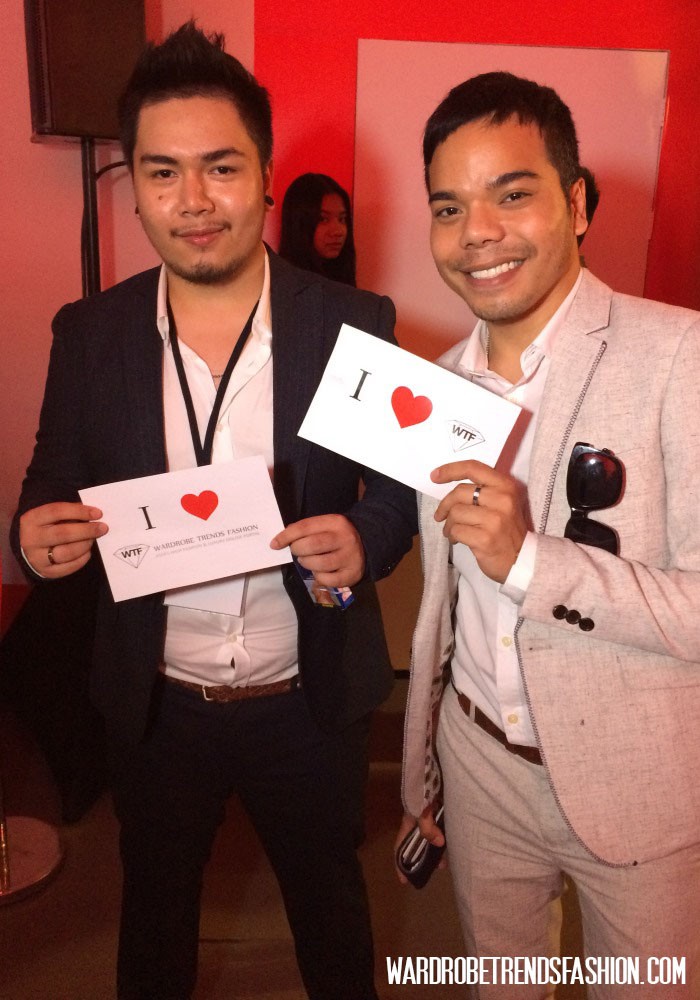 Photo: FIZIWOO's duo, Mohd Hafizi Radzi Woo (Fizi), Izree Kai Haffiz (Kai)