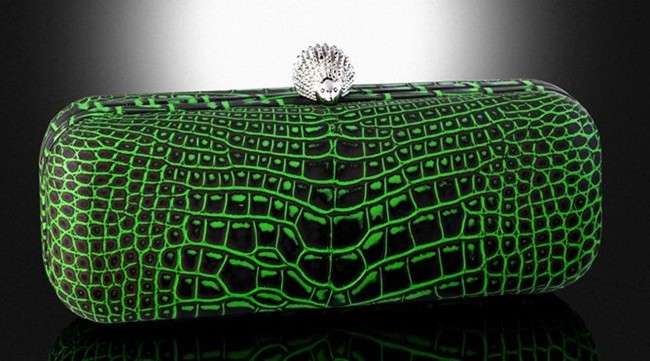 Luxury accessories house Ethan K has launched Ethan K for Bentley, a special range of bags dreamed up by designer Ethan Koh as a tribute to the English car marque. The collection, which comprises 11 unique exquisite designs include nine clutches and two bags, each featuring a special quilted inside lining that has been inspired by the diamond quilted upholstery that is ubiquitous to Bentley's interior designs.
The bags come in a variety of beautiful hues reminiscent of Asian fruits and spices with whimsical clasps in the form of ornate animals carved out of semi-precious stones such as tiger's eye.
"This is a collaboration that is very close to my heart. I have such fond memories of sitting in my father's Bentley and I remember admiring the quilted linings of the seats and how luxurious I thought they were. It's why I singled out the quilted motif as a key design element for the collection and I chose to place it inside the bags for a more understated look. Sometimes, it's what's on the inside that counts." said Ethan Koh.
The Ethan K for Bentley collection has been made available only to a select group of Ethan K customers and is only available through private order.